Engineering in Hindi: IIT-BHU sets up committee to frame 'modalities'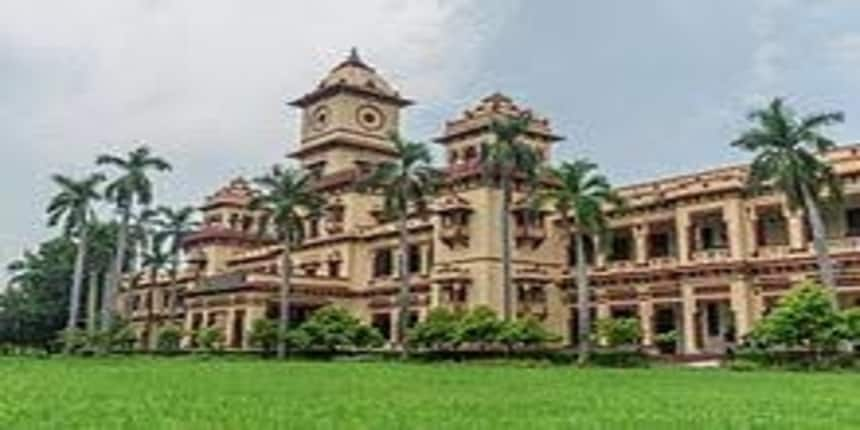 NEW DELHI: Indian Institute of Technology (IIT)-BHU, Varanasi, has formed a committee to suggest ways of teaching engineering in Hindi.
"Our director has formed a committee. It is looking after how to go for proper implementation. After the report of the committee is in, we'll see how to implement it," Shyam Bihari Dwivedi, IIT-BHU's dean academic affairs told Careers360. There is much to ponder over. There are questions about how many takers there will be, whether all teachers can teach in Hindi, if there are enough resources such as library books in the language, and if it is possible to teach an entire programme in Hindi. However, the committee's will come only after the odd-semester exams get over in mid-December.
On November 25, the Union education minister Ramesh Pokhriyal 'Nishank' announced that technical courses, especially engineering, will be taught in the mother-tongue starting from next year and that a few IITs and National Institutes of Technology have been identified to kickstart the project. IIT-BHU was among them. The language it's like to introduce teaching in is Hindi.
Topics, courses or practicals
There is still no decision on how much of a programme will be taught in Hindi. Dwivedi said that certain topics are likely to be selected for teaching in Hindi, rather than entire programmes, and these will be only for students who opt for this medium.
"We need to identify a few courses and we will identify the students also," he said. "Practical courses or some topics within the courses will be identified and the demonstration can be in Hindi if the students are interested."
There is, of course, still no decision on whether this implies a separate section of students and, therefore, seats. "It is a tough one as the number of students will be comparatively less," he said. "We are not going to force anyone to join Hindi classes. For a person who is doing their PhD, it is not possible to suddenly switch over to Hindi. So the classes will be totally on-demand."
How many students?
One IIT-BHU research scholar said the plan might help students who "come from a Hindi-medium background", are taking admission to undergraduate BTech programmes and "cannot converse in English at all". Those who have already studied engineering or science in English are unlikely to switch.
Then, as another research scholar pointed out, the number of students writing the entrance exams for the IITs and NITs, Joint Entrance Examination (JEE) Main, is very small. Ten lakh students appeared for JEE Main in the year 2020 "The number of students who attempt JEE Main in Hindi is minuscule. I don't know how this will work out," they said, asking not to be named. "I will definitely not opt for the medium."
Plus, the IITs have to keep in mind the fact that their students compete on a global level and be reluctant to switch to Hindi and might find it difficult to understand or learn highly technical terms in the language.
Teachers and books
The IITs and NIT are centrally-run institutions, drawing teaching staff and learners from across the country. Not every teacher will be comfortable with teaching in a language that's not their own mother-tongue. At IIT-BHU, Dwivedi said, there are teachers from north India who can teach in Hindi but books and content in Hindi are an issue.
"To start any new thing is not so easy," he said. "The committee also needs to decide on books etc. There are very few engineering books in Hindi. So translation etc., need to be kept in mind as well."
Also Read:
Write to us at news@careers360.com
Know More About
NIRF Rank
14
Rating
4.4/5
Download Brochure