Extend RTE Act till 18 years for better girls education: Activists
Extend RTE Act till 18 years for better girls education: Activists
Activists pointed out that the COVID-19 pandemic's impact on education was also felt by girls more.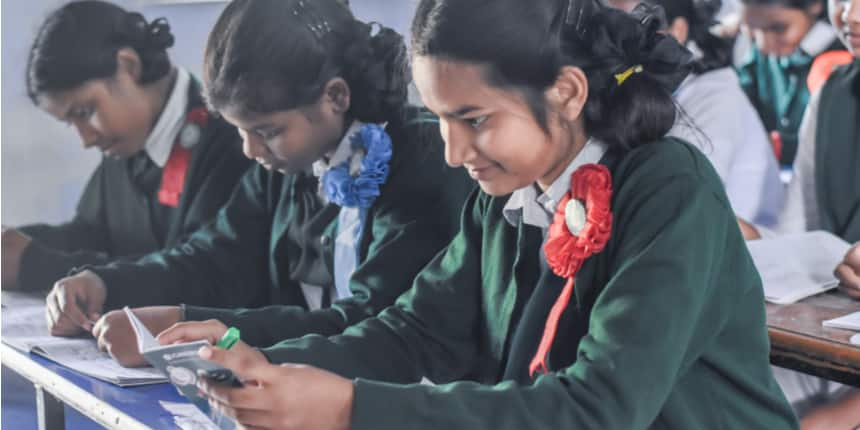 NEW DELHI: Educational activists have recommended the extension of the Right of Children to Free and Compulsory Education Act (RTE), 2009, to cover children upto 18 years for better education of girl students. At present, the law covers children aged six to 14 or, Classes 1 to 8.
During the release of a policy brief on girl's education by the RTE Forum, a non-profit consisting of former bureaucrats and activists, academics stressed on the importance of extending the RTE Act upto 18 years.
Activists also spoke about strengthening the school system, by ensuring safe transportation and access to basic facilities for the children
"The Right of Children to Free and Compulsory Education Act (RTE), 2009, makes elementary education a fundamental right under Article 21A of the Indian Constitution. It, however, excludes children below 6 years and 15-18 years from its ambit," the RTE Forum noted in the policy brief. The National Education Policy, or NEP 2020, barely mentions the RTE Act.
Activists observed that there is less participation of girls in the secondary and higher education sectors due to lack of transport facilities, safety concerns and other similar issues. The COVID-19 crisis also harmed girls' education more.
Sunanda Pandey, member of Bihar State Commission for Protection of Child Rights, said: "If a woman is educated she ensures that her children go to school. So it is highly important that girls complete their education at least till Class 10. During the pandemic times, it is increasingly seen that girls are considered as a liability and are married off."
The importance of engaging at the community level to reduce gender discrimination was also highlighted during the webinar.
Jaya Singh, member of the Uttar Pradesh State Commission for Protection of Child Rights, said: "It is important to talk to the community and to the parents who listen to these empowered girls. When the girls come forward and say that what they feel the community is not ready to accept that logic."
The policy brief on girls' education gives the following recommendations:
Extend RTE Act, 2009 from birth to 18 years, in line with the internationally recognized definition of childhood.

Provision for child care facilities that relieve girls from sibling care, expanded access to secondary schools, and provision of safe transport.

Develop support strategies to ensure transition of girls at various levels with strategies like counselling

School buildings should be safe with proper boundary walls..

Provide safe transport to girls to reach schools.

Schools need to have appropriate WASH facilities and menstrual hygiene education for both girls and boys.

Ensure proper nutrition of girls in all age groups through mid-day meals and supplementary nutrition.

Proper child protection mechanisms should be part of all school systems, including residential schools for girls.

Engagement with boys and men through curricular approaches or community-based programs

Train teachers on gender sensitive and inclusive teaching-learning practices.

Text-books and other learning material to make it gender sensitive and gender transformative.

Gender should be a cross-cutting theme in all policy formulations and strategies on education

Increase budget for education, with funding incentivizing closing of gender-based disparities

Invest and strengthen bodies like school management committees (SMCs) and Panchayati Raj Institutions

Emphasize women's representation and leadership in Panchayats, SMCs and other committees

Strengthen grievance redressal mechanisms
Write to us at news@careers360.com.