Half-hearted attempts; Meagre salary & irrelevant curriculum responsible for poor education system, says Sonam Wangchuk
Sonam Wangchuk, the inspiration behind the movie 3 idiots is an engineer turned education reformer. His twitter Bio reads, "Like playing with fire, ice, sun, earth and...and children of course." For over three decades Wangchuk has been working in the Ladakh region to improve the quality of education in schools. Recently, he has been conferred with the Ramon Magsaysay award for his work in improving learning systems in the rural area. In a freewheeling chat with Careers 360 Wangchuk shares his experience and measures for improving the education system in the country...
Q. Your school 'Students' Educational and Cultural Movement of Ladakh' (SECMOL) is now three decades old, how do you look at it journey in terms of providing access to education there?
A. Our work was two-fold, one was to improve the quality of education in the existing schools in villages as children were failing in large numbers, 95% of the students used to fail in 10th grade. The second thing we wanted to do was to improve the learning of other students who were not failing. Then, we started this school with the idea of experiential learning, students get engaged in running the schools in a democratic way, which started giving good results.
Q. What is the reason for such mass failure among the kids in Ladakh?
A. The reason was simple, this kind of education system makes no sense when it is blindly applied to mountains, where the context is so different. Let me give you an example, we talk of 'F' for Fan but a place where the temperature is minus 20 degrees the people do not know what 'Fan 'is, they have no use for it. Similarly, many of the things are very confusing and irrelevant.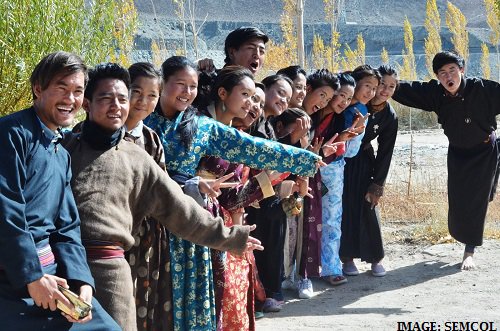 The second aspect is the language, people in Ladakh speak Tibeto-Burman. Yet, they begin their schooling in Urdu, the state language and then switch to English in class 8th without any prior preparation. To impose on child an education with no relevance of a curriculum in a language doesn't make sense and I am not surprised that they used to fail.
Q. Did you also work with government schools to improve children results?
A. Yes, we worked with the government schools initially and later we set up our own schools for the children who had failed in government schools.
Q. How much has the scenario changed now?
A. Now, the pass percentage has gone up to 70 percent. But, even if it increases to 100 percent, it is not of much use if a child is not able to do anything in life after passing out.
Q. You have been advocating innovation, while the rote learning system is followed not just in one particular region of the country, it is the same all over. What would be your suggestion to bring change in the system?
A. Schools have to become more applied and experiential, but before that, people have to change as we are only concerned about marks in an exam. Entrance to universities are based on marks and thus parents are only concerned about marks. So, the system also needs to evolve and the institutions should check the IQ level of candidates than just relying on marks and what they have reproduced in the tests.
Q. Are the problems in the education system due to the fact that it is geared to produce job-ready candidates and we have a large population to cater to with limited number of seats?
A. It is not necessary that those who get good marks will also be good at jobs, if it was only about marks then India should have been producing the best products in the world.
The job criteria should change from just meaningless marks to what practical knowledge a candidate can demonstrate.
Q. You were a member of the National Governing Council for Elementary Education under the Ministry of HRD, how was the experience of working in the system?
A. What I felt was that the Government's attention was half-hearted, nobody cared about the Government schools because it catered to the people who have no voice. Children of influential people who have a say are in private schools and that's why nobody cares about government schools. I was invited to the Governing Council and then one big meeting happened chaired by the then Prime Minister Manmohan Singh, that was the first and last meeting.
If we half-hearted approach towards the education of people who are living in villages, we will be paying a heavy price for that.
Q. Why are we not able to attract quality teachers, more so in case of government schools?
A. The situation of government schools is bad because nobody is bothered, the government has been cutting down funding to such schools in the name of 'Shiksha Mitra', thus bringing down the salary of teachers to around 3000-4000.
The policy makers are happy to play with the village education, where their children would never go to study. The Government is recruiting these para teachers in large numbers to please the voters and paying less.
If teachers are paid such a meagre salary, what kind of work are we expecting from them.
To make the system work, the government should come up with a law under which the children of public servants should study in government schools. If you are a public servant, you should trust the public system which is being run by people amongst you, the powerful people will then make sure that the system works in a proper manner.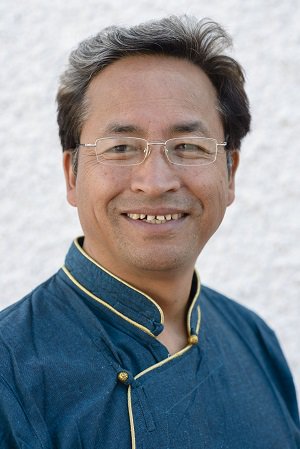 Q. You are an engineer and have been doing a lot in the area of engineering, How do you look at the employability scenario of engineering graduates as many of the reports have also suggested that 60-70% engineering graduates are unemployable?
A. It is because we have made engineering a ritual of producing just a degree and not about learning. We do not give enough weightage to what an individual can do with the talent they possess.
Q. You have worked a lot on the curriculum to make learning experiential, what changes are needed in the curriculum prescribed by the system?
A. The Curriculum should respond to the needs of the time and place. A copied curriculum is not going to help. India should have the confidence of making its own recipe for its own challenges, you cannot take someone else's medicines for your problems. Children spend a quarter of their life in the education system so, it should be very vibrant and we have to make it something which is meaningful to our country.
Q. India is a highly diversified country, do you think having one system can solve all the problems?
A. The education system should address the challenges of the time and place, there is no point centralising the system. Every place should have a system geared to the local needs, then only you will be able to make it meaningful.
Q. How do you look at the role of technology in the dissemination of education, particularly in remote areas?
A. Information Communication Technology (ICT) tools are good, but they are not the most important thing, it can replace books but it cannot replace good teachers.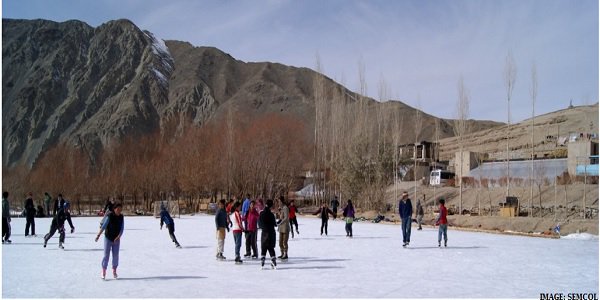 ---
Follow us for the latest education news on colleges and universities, admission, courses, exams, schools, research, NEP and education policies and more..
To get in touch, write to us at news@careers360.com.