'He was a fighter': GNLU teacher Anant Deogaonkar dies of COVID-19
Coronavirus: Deogaonkar was the second GNLU teacher to die of COVID-19 this year. Aruna Kumar Malik succumbed to it in April.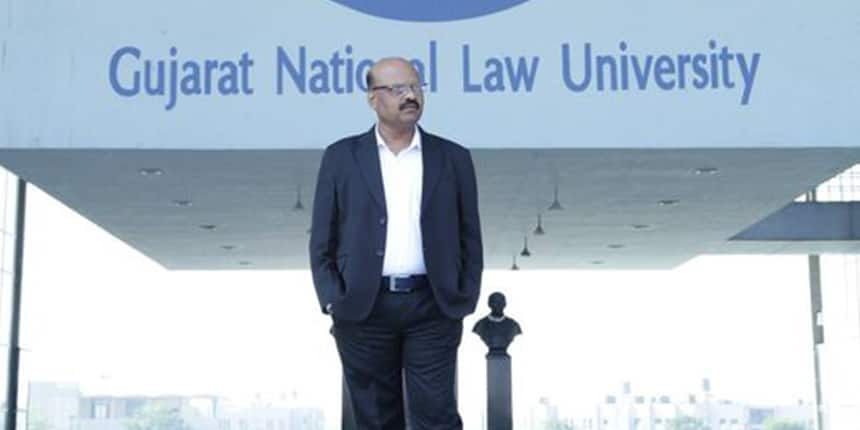 COVID-19 has claimed the lives of hundreds of educators across the country. In a new series, Careers360 tells the stories of some of them and the communities they left behind.
NEW DELHI: In October 2019, Anant Deogaonkar had to have a kidney removed. Still recovering from the surgery, he went back to the Gujarat National Law University, where he was an assistant professor of law, to evaluate students' projects.
"During our project and dissertation submissions, he had a bed put in his cabin with necessary medical equipment. His wife and a full-time nurse came along with him. He made all these arrangements so that our projects wouldn't suffer," said Maitreya Shah, a former student.
Extraordinarily resilient, an innovative teacher, and always ready with a smile – that's how students and colleagues remember Deogaonkar who died of COVID-19 on May 19. He was 56. Deogaonkar had been diagnosed with metastatic lung cancer in July 2020. Within eight months over 2020-'21, he was hospitalised twice for critical lung treatment -- once in November and again in March after testing positive for COVID-19. The virus which primarily attacks the lungs exacerbated the lung damage.
Deogaonkar was the second GNLU teacher who lost to the second wave of the COVID-19 pandemic. On April 28, Aruna Kumar Malik, 40, died at the Civil Hospital, Gandhinagar due to COVID-related complications. Malik taught political science and international relations at the university.
Inspiring teacher
For more than a decade, Deogaonkar taught Indian Penal Code and Criminal Procedure Code to the LLB students at GNLU. Since 2014, he had been teaching fundamental rights and social justice and constitutional bodies at the postgraduate level.
Deogaonkar was known for employing skits, videos and jokes to make the lessons on IPC and CrPC interesting and he didn't let his failing health get in the way of teaching.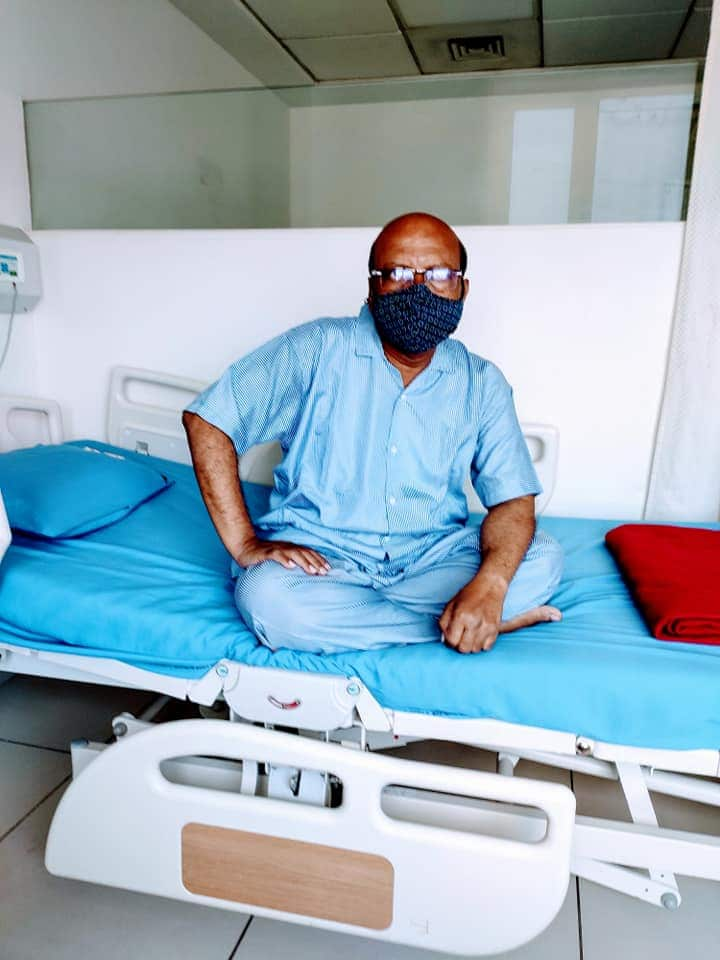 Deogaonkar was hospitalised in early March after testing COVID positive
"He was a fighter. He came from a humble background, struggled to secure education and he was going through a lot on the personal front but in the classroom, he was always very engaging and supportive towards the students," said Shah.
"He had a peculiar sense of humour," explained Abhishek Vyas, another GNLU alumnus. "He brought in videos and documentaries so that it does not remain just a lecture. He encouraged students to do skits to enact cases and situations in ADR [alternative dispute resolution]. He also marked us very generously."
Apart from teaching, he was trying to contribute to the academic literature on criminal law and criminology. "I have worked closely with him on several projects and training programmes. He was very invested in criminal law. He was interested in academic research and in increasing the literature on the subject. He had been editing books and was designing training manuals on criminal law," said Shah.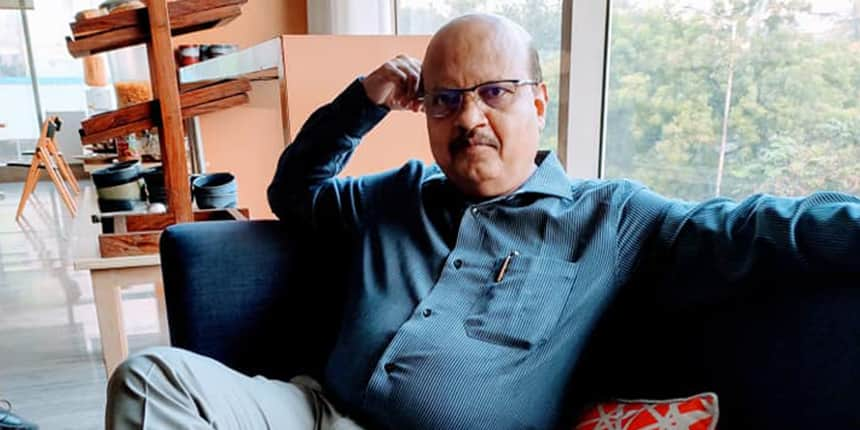 Late Anant Deogaonkar (Picture Source: Anant Deogaonkar/Facebook)
He has left behind many admirers and some of the grateful alumni of GNLU have started a fundraiser to support Deogaonkar's family; he had been the only earner. Since Malik, too, was the sole earner in a joint family, a section of his former students have raised over Rs 20 lakh through a fundraiser.
Medical expenses
Although the cancer treatment drained his finances, Deogaonkar declined help from colleagues. A major chunk of his salary and savings were exhausted on hospital bills for himself and his daughter. Deogaonkar's elder daughter suffers from thalassemia, a blood disorder.
"Despite his circumstances, he once reassured me that he will be alright and there is nothing to worry about – he had such a positive attitude," said Sourabh Anand, a teacher of sociology at GNLU. "He never wanted to borrow money from others," continued Anand. "His daughter's treatment involves blood renewal every month and it is very expensive. When I extended help, he politely refused it. His daughter could not complete her education due to her condition but he never complained."
Deogaonkar is survived by his wife, Sulbha Deogaonkar, two daughters, Priti and Vidhi. Now the GNLU community is raising funds to cover their living expenses as well the educational and medical expenses of his daughters.
Read more:
Write to us at news@careers360.com
Know More About
NIRF Rank
7
Rating
3.7/5
Download Brochure