IIM Indore director has started a podcast on working from home
IIM Indore director has started a podcast on working from home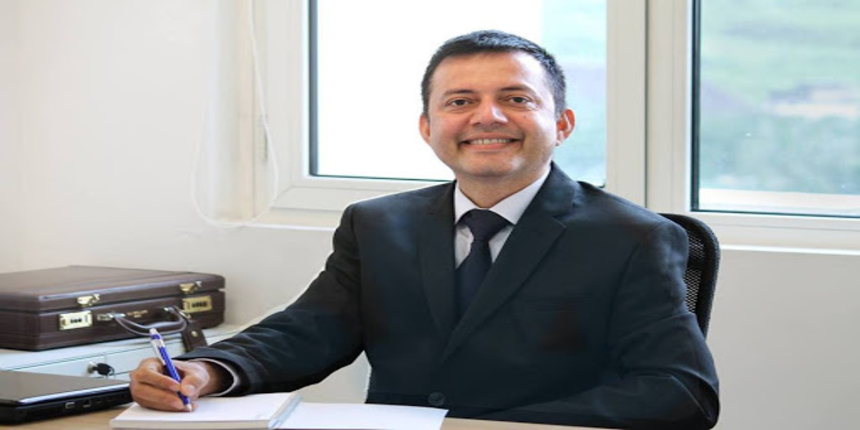 NEW DELHI: A management expert has started an innovative podcast for those who find it difficult to work from home during the lockdown forced by COVID-19.
Indian Institute of Indore's director Himanshu Rai starts off with tips to increase efficiency while working from home.
"The first thing is that you need to feel at home and yet be prepared to work. Working from home is still a serious job," says Rai.
One of the major pitfalls is that "many people tend to be at ease with their cozy surroundings, taking the workplace casually and working at their own pace." This affects the efficiency badly. So also is trying to juggle household chores along with one's professional duties. Make sure that one has dedicated time slots, advises Rai.
Professional surroundings
"The surroundings of the workstation have an impact on work quality", he says, adding, "Make sure that the place from where you are going to work has the least amount of disturbance. With all the required gadgets, documents and stationary, arranged neatly."
Rai suggests an "ergonomic chair with upright back support and table with appropriate height" to ensure "workstation well-being." One should also ensure that "the screen is placed at eye level and at a suitable distance."
Technology is the key
"Who said there is no free lunch?" asks Rai, pointing out that there are many free software tools that can make life easy while working from home. "Take for instance video conferencing software, WhatsApp for your call, google tools, Skype, and other than that you have professional tools as well. For advanced office collaboration, a wide spectrum of office softwares, are available for managing virtual meetings, and presentations."
Rai says taking recourse to popular tools like Zoom, a virtual meeting for conducting online conferences, training, webinars and classes could come in handy. Another one in the same category, but with advanced features is Lark,says Rai.
He also gives tips like recording a video and sharing it with colleagues, using scanning tools and sharing content in groups to increase efficiency while taking care of bandwith issues.
To increase efficiency at organizational levels, Rai says, "You need to identify the task that can be performed remotely v/s onsite. And in accordance to balance the mode with priority."
Dress code
In regular office mode, everyone dresses formally. Rai advises the same for the new work norm."Dress in formals or whatever your usual attire is even at home because psychological evidence supports that your attire affects one's mind set."
Rai's parting shot: "Stay home, stay safe and work more efficiently!"
Also read:
If you want to share your experience at work, write to us at theworkplace@careers360.com. To know more about The Workplace itself, here's a handy note: Let's talk work…
Stay updated with latest Education News
More From Team Careers360