Opinion: What can you do with an MBA degree?
IIM Udaipur's Kirti Mishra writes about post-MBA careers that are growing in popularity, including data analytics and government jobs.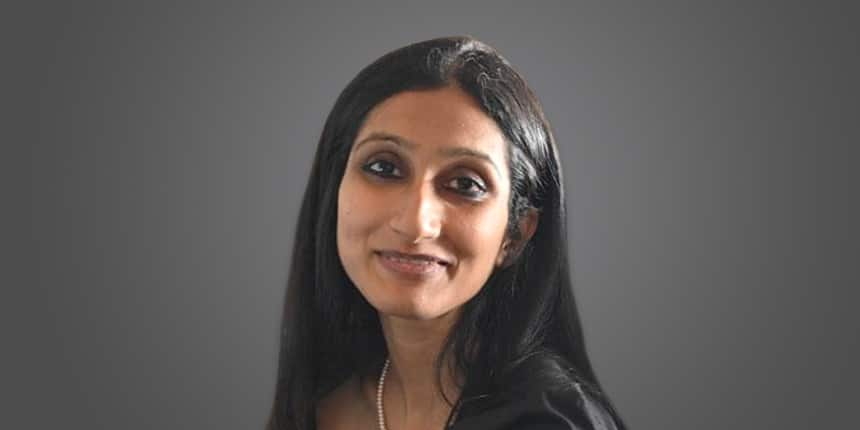 By Kirti Mishra
A common question in the minds of both MBA aspirants and graduates is this: "What do I do with an MBA degree?" It may be cliché, but the short answer is, "A lot". The world is indeed your oyster as an MBA graduate.
To explore the diversity of career opportunities for an MBA graduate, we first need to understand what an MBA degree is and what you learn. An MBA (Master of Business Administration) is a graduate degree focused on building leadership skills and learning business principles. During the MBA journey, students gain managerial silks and specific domain knowledge in strategy, marketing, operations, organizational behavior and human resource management, and finance.
An MBA teaches transferable skills like leadership, critical thinking, creativity, communication, and problem-solving. The transferability and versatility associated with these skills open a variety of traditional and non-traditional roles for MBA graduates. Owing to these skills' versatility, an MBA can give job applicants an edge over the competition, regardless of industry. Unlike career-specific advanced degrees like teaching or medicine, an MBA can transfer quickly to many industries and offer graduates a wide array of career choices throughout their life.
Also Read | CAT 2021: Around 2.31 lakh registrations this year
Typically, MBA programmes foster expertise and career prospects in management, corporate finance, and securities. MBA graduates, therefore, often find jobs as consultants, marketing professionals, asset managers, and operations managers. But much of the knowledge and hard and soft skills gained from earning an MBA are applicable across diverse industries and sectors. Most reputed MBA programmes offer students elective courses to explore non-traditional topics such as literature, politics, and data analytics. Our own experience at the Indian Institute of Management (IIM) Udaipur shows a considerable interest among the student community for such courses. Through these courses, students became more aware of the career opportunities in social impact, innovation, tech, and much more beyond the traditional choices in consulting and finance. Graduates can use the skills from these classes to pursue non-traditional business careers. In keeping pace with the demand for non-conventional courses many B-schools are also offering specialized programs. For instance, IIMU's one of its kind one-year MBA programme in Digital Enterprise Management (DEM) prepares candidates for a career in managing digital systems and using those systems to make data-driven decisions, lead complex and diverse teams in digital environments. The programme has been well-received both within the student as well as practitioner communities.
So, if you thought that an MBA was just for people who wanted to work in finance or consult, think again. MBA graduates who seek an unconventional business career path enjoy diverse and strong job prospects. The US Bureau of Labor Statistics (BLS) projects a 17% growth in employment for social and community services managers. Additionally, health service managers expect a 32% growth from 2019-2029, significantly higher than the national average.
Let us look at some of the less conventional careers post an MBA. While the following list is not exhaustive, these are some of the most sought-after new career options for MBA graduates.
● Entrepreneurship
Creating new jobs and businesses is going to be a necessity in many economies this year. While the attractiveness of the start-up culture and entrepreneurship has long been discussed in the world of MBA education, establishing a new company or joining a start-up is still a less traditional career path compared to climbing the corporate ladder. An MBA degree prepares graduates to effectively manage the challenges associated with working for a newly founded venture, such as hectic deadlines and taking responsibility for the different stages of work progress. Entrepreneurship courses consistently attract a large number of students, and many B-schools are investing in incubators. Our own experience with the IIMU incubator also attests to the popularity of entrepreneurship as a career path among MBA graduates.
Also Read | How IIM incubation centres led the B-school start-up movement
● Government and public service
Recent publications from the Wall Street Journal reveal that government and public services have gained popularity as a career path among MBA graduates over the past couple of years. For instance, the percentage of 2017 MBA graduates from Harvard Business School (US) entering government positions doubled from 2016. An MBA degree teaches students to function under uncertain and complex circumstances and leverage critical interpersonal skills like diplomacy and negotiations, which government and public service need. Even the standard MBA courses such as finance, management, and public policy give prospective government officials an excellent starting point for a career in politics or public service.
● Non-profit
Perhaps more than ever before, the world needs to invest in the non-profit sector. The strategic and analytical training acquired during an MBA, as well as potential knowledge of the private industry are valuable assets that could benefit many non-profit organizations.
● Data analytics
Most of us have already seen and read about the incredible interest in big data and analytics over the past few years. Therefore, MBA professionals who are skilled at interpreting data and translating it into successful business practices and decision-making are increasingly sought-after.
Also Read | Certified by the best: IITs, IIMs offer a range of online courses
● Healthcare
With the world still grappling with COVID-19, improving healthcare systems is a hot topic across the globe. Consequently, healthcare management has emerged as one of the top non-traditional career paths explored by MBA graduates over the last couple of years. MBAs who work in the field can use their creativity and knowledge to manage a hospital group, and reimagining how people get healthcare.
It should come as no surprise then that MBA programs in healthcare management are available in Europe (MBA in International Healthcare Management at Frankfurt School of Finance and Management), in the US (the Vanderbilt Master of Business Administration with a concentration in Healthcare), and Asia (MBA specialization in Healthcare Management at the National University of Singapore).
The MBA is much more than a degree in business and management – it is a journey of personal and professional growth that allows graduates an opportunity to explore a variety of conventional as well as non-conventional careers. Business degrees continue to be one of the most sought-after credentials due to their applicability in various contexts. My advice to aspirants and graduates is simple, do not be scared to go off the beaten track, walk on the road less traveled, and look beyond the most common career choices, as long as that inspires and motivates you.
Kirti Mishra is a faculty member at the Indian Institute of Management Udaipur in Organizational Behavior and Human Resource Management.
Write to us at news@careers360.com.
More From Team Careers360