IIT Guwahati suspends PhD student for Facebook post on JEE Main
The researcher had commented on the arrest of JEE Main 2020 Assam topper for cheating. He's been in conflict with IIT-G administration for years.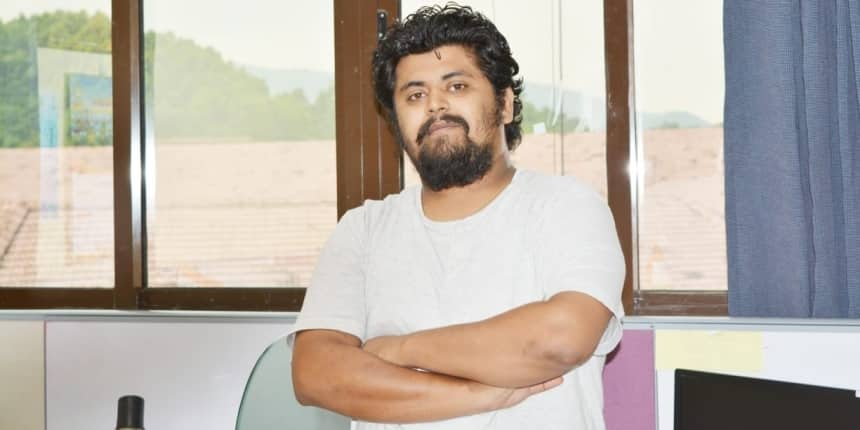 NEW DELHI: Indian Institute of Technology (IIT) Guwahati has suspended a research scholar for a semester for a Facebook post he wrote in October 2020. Vikrant Singh, from the department of electronics and electrical engineering (EEE) will remain under suspension from March 10 to July 27, 2021. IIT Guwahati's students' disciplinary committee (SDC) had recommended "suspended academic expulsion" for him in March 2020 which is being executed now.
In October, Singh had posted a link to a Careers360 story on the arrest of the Assam JEE Main 2020 topper for cheating. The Joint Entrance Examination Main (JEE Main), conducted by the National Testing Agency (NTA), is a highly competitive national-level entrance examination for undergraduate engineering.
In his accompanying post, Singh wrote that the "problem of proxy isn't a new thing" and that there has been "a number of issues about the conduct of JEE". He further alleged that the IITs have "acted in vague and sad manner" against teachers who have made allegations of corruption. Singh specifically mentioned former IIT Kharagpur teacher Rajeev Kumar who now teaches at Jawaharlal Nehru University (JNU) and Brijesh Rai, who was dismissed from IIT Guwahati on the charge of attempting to "defame the authorities of the Institute", among others, in January 2020. The dismissal had led to a protest march on campus.
The letter to Singh from the joint registrar and head of section, students' affairs, Dilip Boro says it is "in regard to the post in social media (Facebook) dated 29.10.2020 and your indulgence in misinterpretation of facts related to the institute without proper verification and resulting in defamation of the institute"
Careers360 sought comments from the IIT Guwahati director but had not received a response by the time of publication. If they respond, this copy will be updated.
'Defaming' IIT Guwahati
While the immediate provocation was the Facebook post, Singh has a "disciplinary case diary" dating back to 2017 and had a "suspended academic expulsion" hanging over his head since early 2020.
Initial complaints against him were about using "derogatory" language in emails sent to faculty members and senior IIT Guwahati administrators.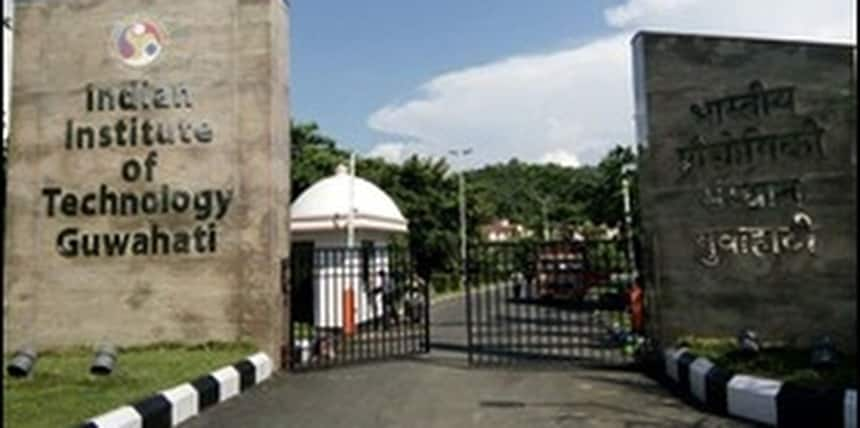 Through 2018, another faculty-member in the department of electronics and electrical engineering and a security officer complained against Singh, mainly for allegedly "defamatory messages" and "defamatory comments" on Facebook. There were also allegations of Singh making confidential documents public and posting videos. Allegations were levelled against Rai as well. After many letters and much back-and-forth, the students' disciplinary committee "deemed it suitable not to initiate any action against Mr. Vikrant".
In 2019, Singh filed a public-interest litigation (PIL) case against the IIT's charging compulsory alumni fee with several other students. That case was decided in the students' favour but led to further friction between him and the administration.
In late 2019, Singh also filed a first-information report (FIR) with the police against the IIT Guwahati director and deans alleging misuse of funds. "The matter of Mr. Vikrant Singh was discussed in the 98th BoG [board of governors] meeting held on 19.08.2019 and the board noted the observations or points as reported," says the case diary.
Hunger strike, expulsion
In January, Singh and a few others launched a hunger strike in protest against the dismissal of Rai. IIT Guwahati initiated an investigation into the strike and after meetings held on January 22 and 23 and later, February 22, 2020, the SDC recommended in March 2020 that Singh be "kept under 'suspended academic expulsion' from the institute for one semester, which will be applicable any time during [his] stay at IIT Guwahati".
The note continues to say: Violation of any clause of Ordinance on Code of Conduct of Students including indulging in the above-mentioned charges (A, B & C) will lead to expulsion from the day the SDC deems it fit without further deliberation. No appeal in this regard will be entertained."
Representing research scholars
Over 2020, different officials and bodies kept track of Singh's movements and activities. The head of the department of EEE apparently complained about Singh's "unauthorized presence in the District Court premises", the case diary notes; Singh's role as the head of an association of research scholars spread across technical institutions, the Joint Research Council of India, has also been noted in the case diary.
"Note from Registrar received, regarding Mr. Vikrant's... position as the president of Joint Research Council of India(JRCI)," says a note in the case diary from August 2020. An entry from November says: "Letter sent to Mr. Vikrant seeking clarification regarding his position as the president of JRCI." In November, Singh filed an application under the Right to Information Act which was discussed at the students' disciplinary committee meeting. In January and February, the SDC discussed Singh's case and in March, Singh was handed the "academic expulsion" that had been first recommended in March 2020 but suspended or held in abeyance.
Write to us at news@careers360.com
Know More About
NIRF Rank
7
Rating
4.3/5
Download Brochure