JEE Main 2020 Exam Analysis, Answer Key, Student Reactions - Live Update (Day 1)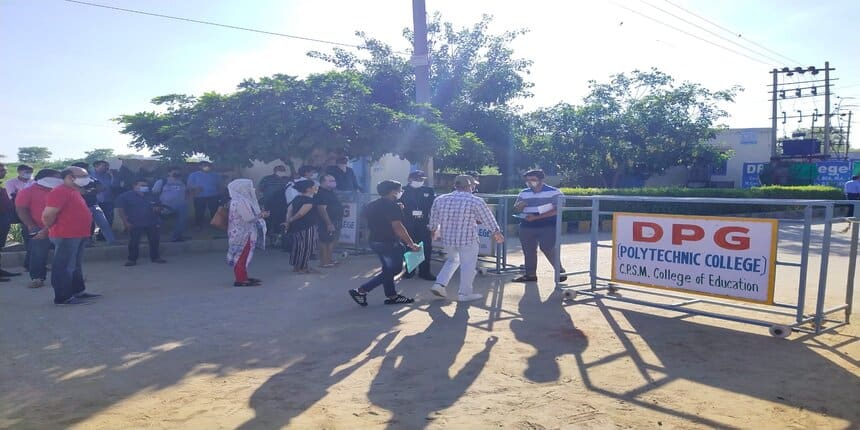 NEW DELHI: JEE Main 2020 Paper 2 for B.Arch and B.Plan has concluded. The paper was held in two shifts - Session 1 (9 AM to 12 Noon) and Session 2 (3 PM to 6 PM). Additional half an hour has been allotted for the candidates who are attempting both B.Arch and B.Plan sections. JEE Main 2020 Paper 2 was held across various centres in the country.
Also Read: JEE Main 2020 Live Updates: Exam Analysis, Students Reactions on Day 2
JEE Main 2020 Exam Analysis for Day 1 Paper 2; Moderate to difficult
According to the student reaction on JEE Main 2020, Paper 2 was of moderate difficulty. Various JEE Main Paper 2 analysis from coaching institutes also showed that the Mathematics sections were the most difficult with numerical questions. JEE Main student reaction also revealed that proper guidelines were followed by the authorities and social distancing was maintained at the centres.
To keep up with the IIT JEE Main 2020 news and updates with additional inputs live from the exam centres and to know the students reactions, stay tuned here. JEE Main today paper analysis and answer key for Paper 2 will be available soon after the JEE Main September 2020. Also, JEE Mains 2020 question paper with solutions to be released soon
Live updates
JEE Main 2020 Paper 2 has concluded. JEE Main exam analysis for day 1 session 1 was of moderate difficulty. Know the latest JEE Main news and exam updates and student reactions live from exam centres here
Stay updated with latest Education News
More From Team Careers360