IITs are capable of providing right skill-sets, says Manish Sharma, President & CEO, Panasonic India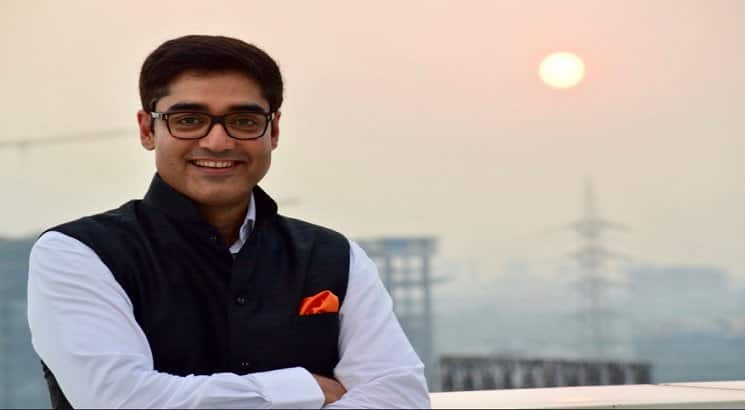 Manish Sharma, President & CEO, Panasonic India on the sidelines of the fourth edition of Ratti Chhatr Scholarship in an exclusive conversation with Careers360 discusses how Artificial Intelligence and Machine Learning are changing the dynamics of the industry and need for the higher education institutions to evolve with the changing times...

Q. What is the objective behind selecting IIT students for the scholarship programme?
A. There are two objectives, the first objective is that we see education as our fundamental responsibility and therefore want to help students who want to get into the higher education system. Second is education is an important part of our overall CSR (Corporate social responsibility). We have divided our CSR initiatives into three parts education, skills and health. In education, we decided to award scholarships to meritorious students as it is also aligned with the mission of the Government of India, to provide access to children from financially week background.
The Indian Institutes of Technology (IITs) are a platform for young India to learn and excel; a platform that helps nurture leaders of tomorrow. At Panasonic India, we value the essence of education and understand the importance of providing scholarships in order to encourage the talented students to continue pushing the limits and set a mark for themselves. High-quality skill development is the need of the hour in our country, we hope that through our efforts these students will embody that notion and emerge as imperative assets for our economy and serve the nation proudly.
We wanted to provide an opportunity to students who find affordability as a major challenge, therefore we started this Ratti Chhatr Scholarship. I personally believe that any amount may not be enough for providing satisfaction but, it will certainly provide encouragement.

Q. Electronics and communication is emerging as one of the few sectors employing a large number of young graduates, how do you look at it and what is the growth expected in next few years?
A. Looking from the industry perspective electronics is into everything now, if we look 10 years back washing machines, air-conditioners were mechanical products. But, now appliances are becoming more smart, more connected, more energy efficient. So, you need a lot of electronics to go into them and thus it requires a large number of the skilled workforce to manage and build these products. So, the demand is good for candidates having a background in Electronics and Communication.
The demand is only going to increase in this field in the time to come and new skill sets will be needed. The skill-sets which will be needed in the future will be much different from what we require at this point in time.

Q. How AI and Machine Learning has impacted the sector, how they are helping in the acquisition and training of candidates?
A. It will be very disruptive. Earlier people used to talk about technology improvisation, innovation, which used to happen every 15-20 years. But, in the recent past, it has happened every 10 years. I believe it will happen every five years in time to come. So how do you visualise what is going to happen in the next five years will be extremely difficult and disruptive. So, in that sense, it will be exponential change while Machine Learning will continue to evolve. The institutions need to work with the industry to understand their requirement and the changes happening around. It is important as then only they will able to impart the right kind of knowledge and skills.
 
Q. Are there some other education initiatives for education sector run by Panasonic?
A. Right now, this is the only education initiative being run by the company in India. Earlier we have run awareness programmes at the school level. We have worked with 100s of schools and 1000s of students, where we provided them information related to environment, education and other areas.
Now, we have felt that the demand for skill-sets has changed around the globe and IITs are the set of institutions which are capable of providing such skills to students. So, we thought of providing the scholarship to such children who are really at the bottom of the pyramid.

Q. So right now Ratti Chhatr Scholarship is limited to IITs only, is there some numbers reserved for some IITs or the rule is same for all the IITs?
A. Yes, at present it is only limited to IITs only, but among the IITs, there is no such demarcation or reservation. This is not an opportunity for the IITs, it is an opportunity for the students who have qualified and fall under certain income category. Then, there are criteria by which we shortlist 30 students for the Ratti Chhatr Scholarship.
Right now we are focusing only on IITs because the concentration of resources is the best way to execute your strategy, so we have decided to focus on IITs for many years.

Q. Is there some plan to help students who want to get into tier-2 institutions like the NITs or other technical institutions?
A. As the organisation grows in the country, the resources increase, in the time to come and when we look from the top its not necessary that we will just invest only two per cent into CSR activities. Because, as the organisation grows and the budget increase, we will probably look into expanding in other areas and helping students from other institutions as well.
---
Follow us for the latest education news on colleges and universities, admission, courses, exams, schools, research, NEP and education policies and more..
To get in touch, write to us at news@careers360.com.