IMA terms NMC Bill death knell of medical profession; 50% seats determination to affect poor candidates
IMA terms NMC Bill death knell of medical profession; 50% seats determination to affect poor candidates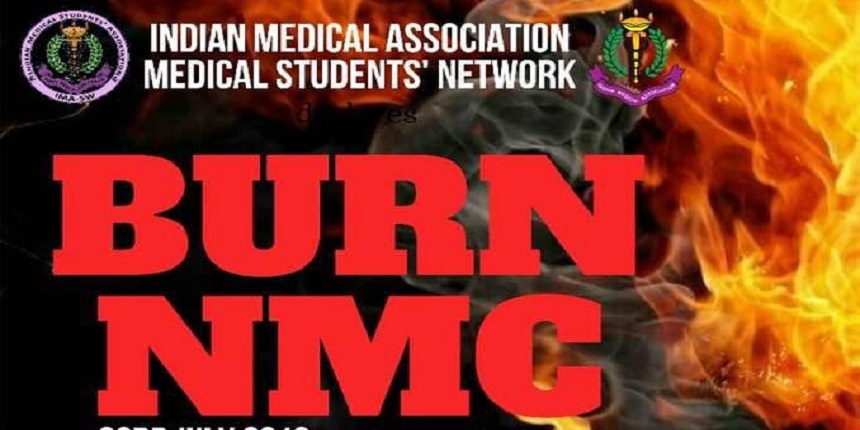 NEW DELHI, JULY 23: The Indian Medical Association (IMA) has opposed the National Medical Commission (NMC) Bill 2019 in its present format and termed it as a move that would strike the death knell of the medical profession in the country.
The Association in its emergency Action Committee meeting has decided to oppose the NMC Bill 2019. It has been fighting against the NMC Bill since 2016 and has called the present Bill a copy of its previous version which has undergone cosmetic changes.
Fee Fixation of Private Medical Colleges
The NMC Bill authorises Government to determine fees for 50% seats in private medical colleges and deemed universities. The IMA has opposed the move will further dilute the regulations. IMA says, "Now 100% of the private medical seats will be deregulated regarding the fees subject to non-binding guidelines. This effectively removes poor and middle-class reckoning for such seats. Taking into account that more than 279 out of India's 500 plus medical colleges are in private sector and the eligibility criteria to open a medical college has been further diluted to include all companies and even private partnerships the commercialization of India's medical education is complete. There has never been a blatant pro-rich bias of this intensity."
As per IMA, "The core concerns raised by IMA have not been addressed. While the deleterious clauses have been retained, the Government has added section 32 legalizing quackery by empowering community health providers to practice medicine endangering the lives of people."
Highlighting the problems on the introduction of 'Exit Exam' for medical professionals, IMA has said that 50 per cent of qualified MBBS graduates will not be allowed to practise modern medicine every year due to the coupling of NEET and NEXT. In its statement, IMA says, "While the Government is going to allow quacks numbering up to 1/3rd of the doctor population to practice under the pretext that there is a shortage of doctors, the Government in their wisdom are refusing license to practice to qualified MBBS graduates coming out of our Medical Colleges every year."
It further added that while the Licentiate examination will license the minimum qualified person to practice medicine, NEET will be selecting the best students aspiring for postgraduate medical education. "How the two objectives will be reconciled in a single examination is unknown," IMA has questioned?
The association of doctors has demanded serious application of mind by the Parliamentarians. It has decided to continue its struggle against the Bill in its present form.
The All India Institute of Medical Science (AIIMS) Resident Doctors Association today organised 'Burn NMC Bill' outside AIIMS. It opposed by saying that the NMC is the worst change ever introduced to medical education. It said, "Increasing management/NRI quota to more than 50%, NEXT, Bridge courses, non democratic structure of commission are few highlights of this bigger disaster."
Stay updated with latest Education News