Independence Day 2021: 5 ways to celebrate August 15 online
Independence Day 2021: 5 ways to celebrate August 15 online
Independence Day Celebration Ideas During Lockdown: This is what some schools are doing to celebrate during COVID-19.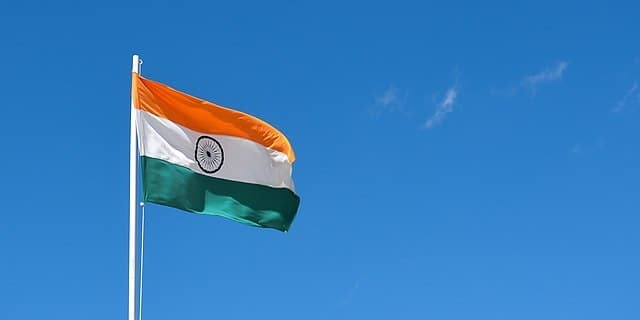 NEW DELHI: India is going to celebrate Independence Day on August 15, 2021. This year marks the 75th year anniversary of our Independence but the COVID-19 pandemic has put paid to full-fledged celebrations. Most institutions will hold events online to avoid public gatherings and allow for social distancing. This does not thwart the enthusiasm of students for celebrating.
Many schools are organising virtual events like fancy dress competitions, virtual cultural programmes and intra school events. Flag-hoisting ceremonies will likely be held in schools and colleges but will be attended mainly by teachers and officials like last year.
Even the central government is encouraging online participation by setting up a website, rashtragaan.in, where students can upload videos of themselves singing the National Anthem. The clips will be compiled into a full video and played live on Independence Day 2021.
Click here to take Careers360's Independence Day 2021 Quiz!
75th Independence Day of India 2021
Here are five Independence Day celebration ideas.
Independence Day virtual cultural event: The KIIT School of Languages (KSOL) is celebrating the 75th Independence Day by organising a virtual cultural event at 5pm on August 14. Students will also showcase Indian dance forms through an online event called "The Unfolding of Indian Dance".
#KIIT School of Languages (#KSOL) is delighted to invite you to celebrate 75 years of national unity through a cultural programme on the eve of Indian Independence Day at 5PM on August 14, 2021. Register yourselves for the cultural event with the link:- https://t.co/anm1kes2JE pic.twitter.com/DGNsaP9CZX

— KIIT School of Languages (KSOL) (@KIITSOL) August 9, 2021
Independence Day quiz competition: St Vivekanand Millennium School HMT Township Pinjore, Haryana is organising an online intra-school poetry-making competition and Independence Day quiz for the 75th Independence day.
देशोल्लास-2021🇮🇳🇮🇳
St. Vivekanand Millennium School HMT Township Pinjore, Haryana celebrating देशोल्लास-2021 on the occasion of 75th independence day #india #indianindependenceday #75thindependenceday #AmritMahotsav #celebration #IndependenceDay2021 #15august pic.twitter.com/tuZ8XEj67o

— St Vivekanand Millennium School Pinjore (@svms_official) August 10, 202
Independence Day dance competition: NIEPID MSEC - Primary school staff to celebrate Independence Day on August 15 from 11am to 12:15pm. The cultural program is the culmination of singing, dancing, recitation events which will start off with flag hoisting followed by a chief guest address and then the unified cultural program.
75th Independence Day celebrations by NIEPID MSEC -Primary School Staff on 15th August 2021 at 11:00am to 12:15pm@socialpwds pic.twitter.com/eZuCOphrFv

— NIEPID (@NimhIndia) August 11, 2021
Independence Day fancy dress competition: Apeejay School Haldia and Bhubaneswar organised a virtual inter school cultural competition "Jai Hind 2021: Hum Honge Kaamyaab" for primary to Class 12 students to celebrate the 75 year of Independence on August 7 and August 9. The finals will be held on August 15, 2021, on Independence Day. The school will also organise fancy dress and poster-making competitions, according to ABP Education.
Independence Day patriotic song competition: Arya Public School and Bongaigaon Sports Academy are organising a "Online Patriotic Song Singing Competition". Students have been divided into two groups. Students of classes 5 to 8 will be under Group A category and Classes 9 to 12 students under Group B. Participants have to submit videos through WhatsApp between August 5 and 12, according to Bongaigaon Times.
𝙋𝙖𝙩𝙧𝙞𝙤𝙩𝙞𝙘 𝙎𝙤𝙣𝙜 𝙎𝙞𝙣𝙜𝙞𝙣𝙜 𝘾𝙤𝙢𝙥𝙚𝙩𝙞𝙩𝙞𝙤𝙣 Organised by Hotel Jahnabee Regency on the Occasion of 75th Independence Day in collaboration with Arya Public School & Bongaigaon Sports Academy.

Whatsapp your video without any music between 5th to 12th August. pic.twitter.com/UgX8SoPmAW

— Bongaigaon Times (@BongaigaonTimes) August 3, 2021
Write to us at news@careers360.com.
More From Abhijit Srivastava