ISB Hyderabad's MoUs with states 'good example of academia–government partnership'
Students of ISB Hyderabad's policy think-tank do their action-learning projects in collaboration with industries and government.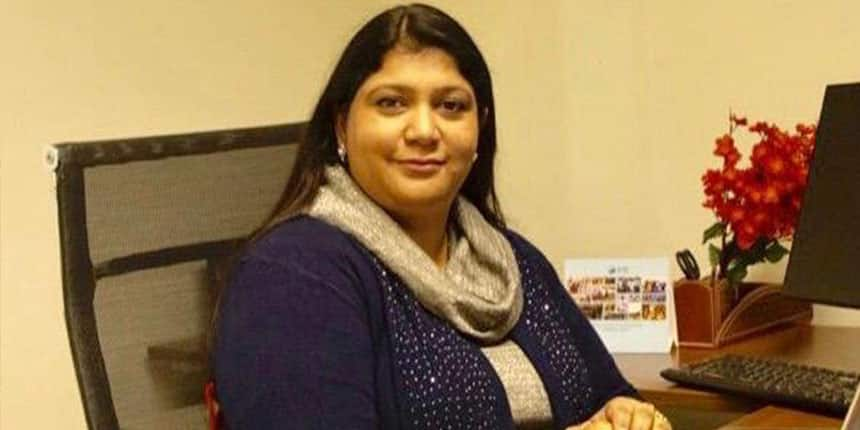 Sanjay
|
Nov 15, 2023 - 5:35 p.m. IST
NEW DELHI: Bharti Institute of Public Policy (BIPP) at the Indian School of Business (ISB) Hyderabad has signed agreements with several government departments on policy formulation in education and environment. Partner states include Odisha, Himachal Pradesh, Jharkhand, Meghalaya, Maharashtra, Telangana, Andhra Pradesh, and Punjab. The institute also offers fellowships and the Advanced Management Programme in Public Policy (AMPPP). Aarushi Jain, policy director, BIPP, spoke about the agreements, jobs in the policy sector and more. Edited excerpts below
Q. BIPP is working with 12 state governments. Are more collaborations in the pipeline ?
A. At the Indian School of Business, we lead all public policy initiatives, engaging and collaborating with policy makers in policy evaluation, formulation, and implementation at both the state and central government level.
We are in talks with more states and are always working towards expanding and sharing our knowledge partnerships through new initiatives and engagements across the country.
Q. How does ISB select focus areas to work on with state governments ?
A. BIPP works on a host of cross-cutting themes like data and evidence and technology for policy. We also take up intervention with state government departments. Our priority sectors include agriculture and food, environment sustainability, education, finance, governance and digital identity.
Sometimes, the state governments reach out to us to provide policy advisory, research support and partner with us to work together on a particular sector. Many times, we submit policy intervention proposals to the state governments based on pilot studies conducted internally and examining the areas or sectors that need interventions only we can provide. We work on our priority areas in several states with similar population sizes and topography. We discuss different aspects of our focus areas with them and collaborate with them.
Q. What initiatives helped Punjab secure first place in the Performance Grading Index and the National Achievement Survey (NAS) ?
A. The Punjab government wanted us to look at the status and quality of school education in the state. The credit for first place in PGI ranking and NAS ranking goes to Punjab's school education department and leadership of the state government.
We did a research study on the quality of school education in Punjab and the roadmap ahead. We analysed existing quantitative data and undertook numerous field visits, interviewed various stakeholders for qualitative data. We prepared a report and gave a number of suggestions to the state government, including improving the motivation level of teachers and principals of the school, transparency in the transfer system, improvement in resources and infrastructure.
Later, we trained 150 newly-recruited school principals in ISB Hyderabad in February 2020. The next lot of 672 headmasters were trained virtually in the next three months owing to Covid-19 pandemic. We set up studios within the ISB. We also did refresher training for the batches that we had earlier connected with. The training programme was designed with a special focus on critical roles of principals as decision-makers, team leaders and in other functional areas of the management of the school.
We looked at success stories on how well they implemented the lessons in their own schools. They really performed well and improved physical, digital infrastructure and enrollment. We received over 150 videos of their exemplary work and to motivate them, we rewarded 75 best performer schools.
After witnessing the success, the Punjab school education department wanted us to train nearly 10,000 teachers. It was not possible physically, so we created videos of our training course with subtitles in Punjabi. We used to have feedback sessions at the end of every day to resolve queries.
Also Read | Financial Times Business School Ranking 2023: Six Indian B-schools in top 100; ISB Hyderabad at 39
Q. What role does the research fellowship play in policy formulation for the states? How do you select students for it?
A. We select the students as fellows from the same state where we provide the legislative research fellowship. We train them to serve longer in their own states.
For example, we selected local Meghalaya youth through a selection process consisting of written tests and interviews. We trained them for policy analysis and formulations.
Once the fellows are trained, they support the state government and legislative assemblies with policy inputs and serve even after the fellowship period is over. Many times, these fellows get absorbed by the state government.
Q. BIPP aims to improve the quality of education in Goa. How will it be different from Punjab?
A. We have signed a knowledge partnership with the Goa government. We will develop the Goa data platform to provide better access to data and insights to policy makers.
We will also work with the education department. This is little different from Punjab. In Goa, the intervention will be in both higher and school education. There have been discussions on improving the research capabilities of faculties of higher education institutions in Goa. So, we will hold research workshops and provide assistance with publishing papers in top journals.
Q. How do you manage to work with a dozen state governments and central government departments at once?
A. BIPP has a huge team of researchers including associates, fellows, and assistants along with data scientists and data engineers. We have an in-house team of more than 80 people and other experts of different fields also join us as visiting fellows and consultants.
BIPP works on policy and linkage with government but faculties of other departments and institutes of ISB are willing to contribute as well.
Q. What does the collaboration with Lal Bahadur Shastri National Academy of Administration (LBSNAA) entail?
A. We have a knowledge partnership with LBSNAA wherein our faculties are invited for lectures. We are helping them in evaluation of major central schemes of the country. Government identified 36 such schemes and the prime minister gave this task to the probationary officers being trained in LBSNAA.
We did workshops for all probationary officers to help them understand how to do research, analyse data and prepare reports. They submitted their reports to the Prime Minister's Office (PMO) and some of these reports were also presented in front of PM Narendra Modi.
Also Read | New Jobs: Gaming may fetch 1.6 lakh jobs for Indian youth
Q. How are the ISB students and teachers involved and how have they benefited?
A. ISB's main focus is on promoting high-quality research. The faculties work with the state government to identify actual existing problems at the grassroot. Based on the identification of the problems, the faculty conducts research and publishes papers. The publication of research papers helps the government in improving the governance system. This is a very good example of academia–government partnership.
ISB being a business school has very good collaboration with industries. Our students do their action-learning projects in collaboration with industries and government. So, in this way we have an academic-industry-government partnership.
Q. Please tell us about the Advanced Management Programme in Public Policy (AMPPP).
A. This is a mid-career hybrid programme that ensures minimum disruption to the work of working professionals. The average work experience of the batch is around 15 years. We have participants from diverse backgrounds with work experience of seven to 13 years of experience in public and private sectors. We generally have 50 participants in a batch.
AMPPP is a one-year domestic training programme for civil servants in India which is empanelled and recommended by the Department of Personnel and Training (DoPT). The officers are sponsored by the government for long-term training at ISB. We have officers from almost every department and agency.
We get sitting MLAs and budding politicians as participants, as well as officers from private companies, consultancies, banking sectors, NGO and funding agencies.
Government officers have to apply to DoPT and ISB parallely; others directly apply to ISB. Based on their profiles and essays, ISB screens applicants and shortlists candidates. Based on their performance in one-to-one interviews, they are offered admission to AMPPP.
---
Follow us for the latest education news on colleges and universities, admission, courses, exams, schools, research, NEP and education policies and more..
To get in touch, write to us at news@careers360.com.
Know More About
Rating
4.7/5
Download Brochure