JEE Main 2021 Session 3: Tip to help you get ready for exam
JEE Main 2021 Session 3: Tip to help you get ready for exam
NTA is scheduled to conduct the 3rd phase JEE Main 2021 exam on July 20, 22, 25 & 27. So, the students need to check that they are ready to face the examination.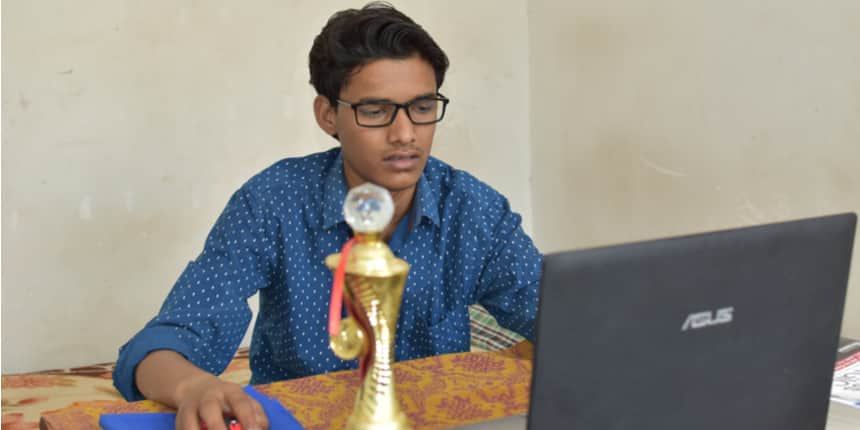 New Delhi: The National Testing Agency (NTA) has announced JEE Main 2021 exam dates for the third session. Students should speed up their JEE Main 2021 exam preparation and focus mainly on revising what they learnt. One should make sure that they are ready to face the Joint Engineering Entrance Exam.
Recommended: USE JEE Main College Predictor & make your college preference list for JoSAA Choice filling process. Click Here 
Latest: Apply to these TOP institutions with your JEE Main score - Check List here  
Students should try to relax and avoid overthinking as this is not the right time to imagine about JEE Main 2021 rank. They are also advised to take care of their mental health as it impacts their performance in the upcoming JEE Main May exam 2021.
How to know if you're ready for JEE Main 2021 May exam
Taking JEE Main 2021 mock test regularly is the best way to check whether you are ready for the JEE Main May 2021 exam or not. Identify your strengths and weaknesses. Spend more time on the areas you don't feel confident about.

You need to plan a better strategy for the JEE Main May exam 2021. You must allow time for each section and try to solve sample papers and last year's papers as this will help a lot in understanding the exam pattern and topic weightage.

You can also try to explain topics to someone who doesn't know it. If they understand, then you are prepared well. If you can't explain it clearly, then you need to work on those topics.

Also, you can ask a friend to quiz you aloud and make sure your friend doesn't prompt you through the answers.

Never give up, tension can ruin your JEE Main 2021 May exam preparation. There will be a lot of pressure at the time of the exam preparation but you should stick to the goal you want to achieve.

You need to shift your focus on more constructive things like setting a routine including sleep time, sleep duration and health should be regulated. These things are also equally important.

Just be calm and relaxed before the JEE Main May 2021 exam because studying just right before the entrance exam will also lead to anxiety which may lower down your confidence.
Write to us at news@careers360.com.