Lockdown 3.0: Why these students oppose making face masks compulsory
Lockdown 3.0: Why these students oppose making face masks compulsory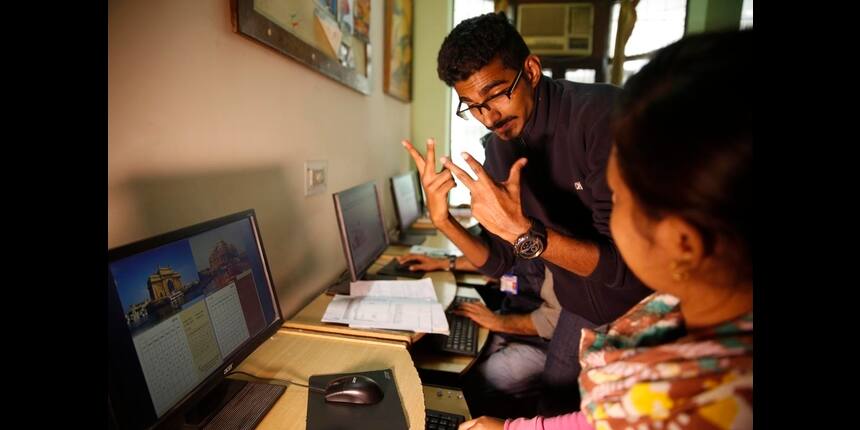 NEW DELHI: The nation-wide lockdown to fight COVID-19 has been lifted partially in Delhi and other states. Where lockdown has been relaxed, the Ministry of Home Affairs has made wearing "face cover" in public compulsory to prevent further spread of coronavirus. At least one section will never get used to it.
Masks interfere with one of the most crucial modes of communication the hearing-impaired have – lip-reading. Even if schools reopen for them, the hearing-impaired students will not be able to communicate with their teachers and classmates if face covers remain compulsory.
"If we have to wear masks, how do we communicate? Without lip movement, it is not possible. How do I talk to my teacher? How do I clear my confusion?" asked Vaishno Bharadwaj from Delhi. Bharadwaj, 18, is from Delhi and will appear for the Class 12 board exams in 2021. She hopes to join the police force.
Educators working with the differently-abled are trying to find ways around the face mask. Some vote for the continuation of online classes and another group is working with a design institute to develop masks that will not hinder communication for the hearing-impaired.
Teaching with masks
Teachers, too, fear that things will be tough for the hearing impaired if everybody wears masks.
Amitav Mishra who teaches at the special education wing of Indira Gandhi National Open University (IGNOU) said around 60 percent of people who are short of hearing have to depend on sign language and gestures for communication. Those who go for conventional education are taught sign language.
"When these children have to communicate with their parents and siblings, they do not have much of a problem as the child grows up with the family and get to understand the child," Mishra said.
"The main problem is that in a classroom scenario it is the sign language that dominates," he added.
Many parents of such children want online classes to continue until things are better as lip reading is easy as instructors don't have to wear masks.
"It is nice if the classes continue online," said Riddhi Singh, a parent, whose son is short of hearing and attends online classes to make up for the time lost due to the lockdown.
Designing new masks
Mishra is also associated with Special Olympics Bharat Mission, which engaged the differently-abled in sports where physical contact cannot be ruled out.
He said special types of masks are required for both students and teachers.
"We are in talks with a design institute in Mumbai to come up with a mask which can be transparent. But there are issues like the mask fogging up when the user exhales."
Importance of 'touch'
Teachers also said physical distancing will also create problems as touching forms an important part of communication, especially in emotional situations.
"These children are very emotional. Something that we know, and they have been used to all these days, is the importance and value of 'touch'," said Vibha Joshi, another special education expert at IGNOU.
"Now in the present condition, one needs to restrain from 'touch', this will be very difficult for these children," she said.
Also read:
Write to us at news@careers360.com
More From Pritha Roy Choudhury