Lucknow University to conduct UP B.Ed JEE 2020 on July 29
Lucknow University to conduct UP B.Ed JEE 2020 on July 29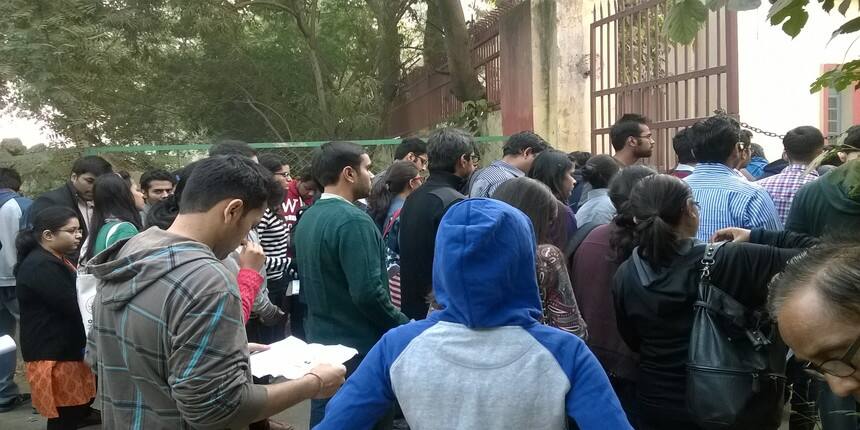 NEW DELHI: University of Lucknow has now decided to hold Uttar Pradesh B.Ed Joint Entrance Examination 2020 on July 29, ensuring all the COVID-19 safety measures.
The entrance examination was earlier scheduled for April 8 and then later pushed to April 22. However, the entrance exam got postponed due to the outbreak of Covid-19 pandemic.
Recently, University of Lucknow extended the online option to change the exam centres to June 19 for the UP B.Ed JEE 2020 applicants. Around 1,10,000 candidates changed their exam centres.
The exam conducting body is also planning to add more exam centres keeping in view the demand of increase in exam centres by applicants.
उत्तर प्रदेश: कोविड-19 से बचाव के लिए जारी गाइड लाइन्स को सुनिश्चित करते हुए उत्तर प्रदेश B.Ed.की संयुक्त प्रवेश परीक्षा 29 जुलाई 2020 को आयोजित होगी। पहले यह परीक्षा 8 अप्रैल 2020 को फिर 22 अप्रैल 2020 को होने वाली थी किंतु कोविड-19 के कारण यह स्थगित कर दी गयी थी।

— ANI_HindiNews (@AHindinews) June 21, 2020
A total of 16 universities in the state of Uttar Pradesh will offer admission to B.Ed. programmes through the joint entrance examination.
Currently, there are 15 exam centres of UP B.Ed JEE 2020 including Ayodhya, Aligarh, Ghaziabad, Azamgarh, Kanpur, Bareilly, Gorakhpur, Jaunpur, Jhansi, Meerut, Prayagraj, Moradabad, Lucknow, Varanasi and Agra.
Also read:
Write to us at news@careers360.com