Expertise in Vedas, Puranas to fetch credits under National Credit Framework
NCrF treats Indian Knowledge System on a par with sports, performance arts. The National Credit Framework will apply from Class 5 till PhD.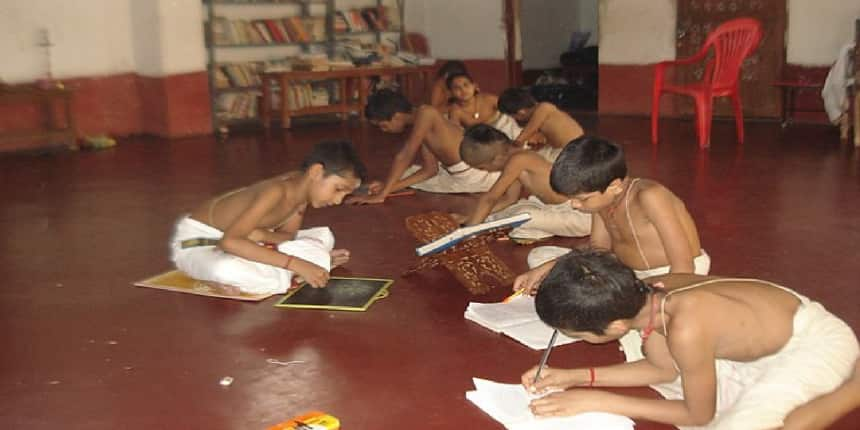 NEW DELHI: Special expertise in Puranas, Vedas and other components of Indian Knowledge System can also be "creditised" according to the final report on the new National Credit Framework (NCrF) released by the University Grants Commission.
The National Curriculum Framework 2023 document, released on Monday evening, has listed 18 major Vidyas, or theoretical disciplines; and 64 kalas, applied sciences or vocational disciplines and crafts that can be considered for credit accumulation. The NCrF is a "broad enabling framework" which facilitates unified credit transfer and accumulation applicable to school, higher and vocational education.
The National Credit Framework (NCrF) has been drafted by the National Council for Vocational Education and Training (NCVET) in consultation with universities, Indian Institutes of Technology (IIT) and Indian Institutes of Management (IIM), the NCrF was placed for public domain for comment.
Also Read | National Credit Framework (NCrF) Decoded: How India's students will be marked
Indian Knowledge Systems and NCrF
Expertise in the Indian Knowledge System, which has been added in the final version of the NCrF, is considered on a par with fields like sports; performing arts; fine arts; master craftsman; social work in high priority areas like education, environment, healthcare, anti-drug innovation and start-up ecosystem. The framework integrates credits earned from academic, vocational education, experiential learning including work experience and proficiency and/or professional level achieved by an individual.
"The 18 Vidyas are: the four Vedas, the four subsidiary Vedas (Ayurveda–medicine, Dhanurveda - weaponry, Gandharveda -music and Silpa - architecture), Purana, Nayaya, Mimansa, Dharmashastra, Vedanga, the six auxiliary sciences, phonetic, grammar, metre, astronomy, ritual, and philosophy–these formed the basis of the 18 sciences in ancient India," the document states and these can be considered for "creditization".
Also Read | What is a course credit system and how are credits earned, transferred? A beginner's guide
The document further states that the credits must be awarded based on pre-defined learning outcomes along with criteria for special achievements.The special achievement, the document states, could be winning medals or holding positions in national or international events, Padma or other awards conferred by central or state governments or other recognised bodies, high-impact high-priority social work which could be duly assessed through independent assessment methods.
Introduction of IKS in the credit system is another step forward in the union government's mission to promote the dissemination of beliefs and practices, most of it Hindu, from ancient India. In 2020, the Indian Knowledge System division was established by the ministry as an innovation cell at the All India Council for Technical Education (AICTE) to promote interdisciplinary research on aspects of indigenous knowledge. This year, the budget for Indian languages and IKS was increased by 20 percent with Rs 300.7 crore earmarked in 2023-24.
Also Read | Vedic Maths, Astrology, Anti-Vaxxers: This engineer calls out pseudoscience on YouTube
NCrF from Class 5 to PhD
This framework, for the first time, has brought school education into a credit framework. It has divided education into eight levels, assigning credits based on learning hours from Class 5 all the way up to PhD level. As per the national curriculum framework for school education 2023, starting from Class 5 till Class 12, each subject is assigned 240 hours for self-study at the school level. In higher education, it covers all undergraduate degrees (BA, BSc, BCom, BTech and others) postgraduate degrees (MA, MSc and more), all the way to PhD, while in vocational education and training from level 1 to level 8.
The total learning hours will be measured on the basis of credits earned in class assessments, laboratory work, innovation labs, class projects, assignments or tutorials. Beyond classroom learning, sports and games, yoga, physical activities, performing arts, handicrafts, bagless days will be part of the evaluation framework.
---
Follow us for the latest education news on colleges and universities, admission, courses, exams, schools, research, NEP and education policies and more..
To get in touch, write to us at news@careers360.com.
Know More About
NIRF Rank
4
Rating
4.7/5
Download Brochure