Class 12 board exams twice; 8 'curricular areas' replace streams; 20% local content: Draft NCF
Class 12 board exams twice; 8 'curricular areas' replace streams; 20% local content: Draft NCF
The draft National Curriculum Framework (NCF 2023) proposes restructuring Class 10, Class 12 board exams, choice-based courses.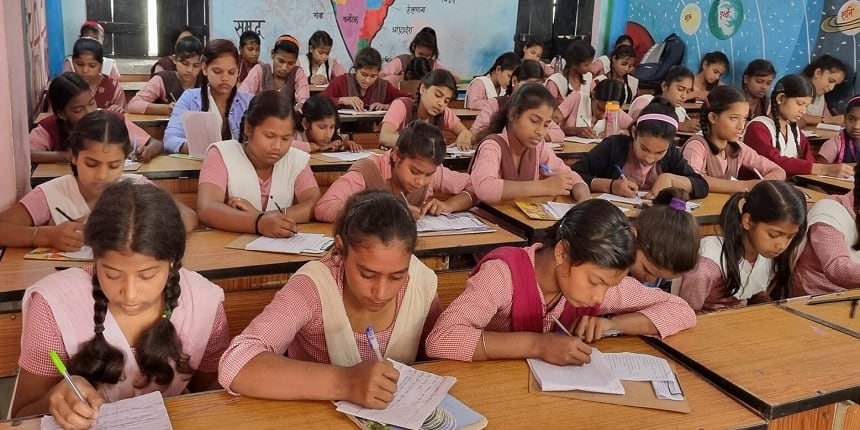 NEW DELHI: The draft National Curriculum Framework for School Education (NCF), made public by the education ministry on Thursday, has proposed a semester system for Class 12 students and the option to write board exams twice. The draft also proposed to do away with traditional ways of classifying disciplines into science, commerce, and humanities streams, replacing them with broader curricular areas.
The draft NCF also proposes to continue with the three-language formula, include 20 percent local content in curriculum, and do away with digital learning at the pre-primary level.
The NCF is set to be implemented from 2024 and the education ministry has invited comments and suggestions on the draft. The committee to frame it was chaired by scientist K Kasturirangan. The last NCF was draw up in 2005.
Classes 10, 12: Structure, choice-based courses
The NCF draft proposes that, instead of dividing students into science, commerce and humanities streams, students in Class 12 be given the option to select choice-based courses out of eight curricular areas. The eight curricular areas are listed below:
Humanities (including languages)

Mathematics and computing

Vocational education

Physical education

Arts

Social sciences

Sciences

Interdisciplinary
All the curricular areas will have multiple disciplines within them. For instance, social science includes history, geography, political science, psychology, economics, sociology.
Each of the disciplines will have four choice-based courses. Students will have to complete 16 courses of their choice from at least three curricular areas to complete their Class 12.
Class 10 students will also have the same pool of eight curricular areas to choose from. For passing Class 10, students will have to complete two essential courses from the eight curricular areas over Classes 9 and 10. That is, students will have to complete a total of 16 Essential Courses across Classes 9 and 10.
Also Read | Private schools in a dilemma over board exams in Classes 5, 8
The draft has given a few examples of the four choice-based courses within a discipline that the students can choose from. These are given below.
Discipline

Examples of choice-based courses

Maths

Mathematical foundations

Algebra and geometry

Calculus

Probability and statistics

Physics




Mechanics

Electricity and magnetism

Waves and optics

Thermodynamics and properties of matter

Chemistry

Structure, bonding, and properties in chemistry

Principles of reactivity 1

Principles of reactivity 2

Modern applications of chemistry

Biology

Biodiversity and biogeography of India

The unity of life

Organismal biology (or) agriculture and animal husbandry

Human biology

Sociology

Introduction to sociology

Social structure, identity, and self in India

Politics, state, and development in India, Sociology of culture: Mass media, education, and religion

History

Ancient world

States and empires in India

Towards modernity

Birth of the nation

English Literature




Reading literature

The short story and the novel

Introduction to poetry and drama

Reading and writing: Poetry or essay or short story or drama




Philosophy

Reasoning

Knowledge and scepticism,

Ethics

Philosophy of mind or environmental philosophy

Environmental Education

Environmental science from a social-environmental systems perspective Environmental pollution: Air, biodiversity, climate change




Physical Education




Sports and fitness – an introduction, Community coaching

Sports and fitness advanced basics

Sports management

Music

Museums and archives

Indian classical music theory

Indian folk music

Portfolio development

Visual arts

Drawing

Sculpture

Visual arts in India

Textile arts and design
Board exams
The draft also proposed that a semester system be implemented in Class 12 where students will have the opportunity to write the board exams twice. The final result will be the cumulative result of each of the disciplines that the students choses.
"Modular Board Examinations will be offered as opposed to a single examination at the end of the year. The final certification will be based on the cumulative result of each of the examinations," the draft said.
The draft also proposes the creation of a test bank and other digital tools to move towards a system in which students can take examinations when they wish to.
Also Read | Madrasa Education: Why UP madrasa teachers are struggling to teach mainstream curriculum
"Board examinations should be offered at least twice a year to ensure that students have both enough time and opportunity to perform well. Students can then appear for a board examination in courses they have completed and feel ready for. This process could be made possible through the creation of a comprehensive test item bank which can be used to create tests using suitable software. This will enable the move towards a system of on-demand examinations in the near future as described in NEP 2020," said the NCF draft. The NEP is the National Education Policy 2020.
Unlike Class 12, Classes 9 and 10 will continue to follow an annual structure and exams will be held at the end of the year. Students must clear eight subject examinations, which assess performance in two essential courses from each curricular area, to clear Class 10 board examinations.
The draft also proposes mandatory courses on test development certified by a university for all test developers, reviewers and evaluators. It also said that board examinations will need to design separate test instruments to assess vocational, arts and physical education since they have a significant practice component.
Curriculum content, three-language formula
For the higher secondary stage, the curriculum will be prepared with 20 percent local content, 30 percent regional content, 30 percent national content and 20 percent global content.
The NCF also proposes to continue the three language formula at the primary level as prescribed in NEP 2020. Students will be taught in the mother-tongue or a familiar language at the foundational stage. States or the authority-in-charge can decide on what the two other regional languages will be, of which one can be English.
Also Read | Why Samagra Shiksha Kerala designed school texts for a single Western Ghats tribe
The draft says the three-language policy will make students "multilingual, appreciate diversity and help form a national identity".
The draft also goes into detail about the learning outcomes that should be achieved in each subject at each level. For instance, at the higher secondary stage for social sciences, students are to "appreciate the importance of being an Indian (Bhartiya) by understanding about India's glorious past, its cultural diversity, heritage, traditions, literature, art, philosophy, Indian ayurveda, yoga, etc."
The draft also encourages learning content through multiple narratives.
"The content should be adequately representative of multiple pieces of evidence and narratives, of a single event. For example, understanding the Gandhian philosophy of non-violence should be done through the readings of multiple writers. The content must lend itself to grooming students into confident beings who will be able to form and express their opinion after considerable research," said the draft.
The curriculum also has learning about "organisation of power structures like rich and poor, gender differences, caste structures" as a learning outcome.
Digital technology, ICT tools
The NCF advises cautious use of information and communication technology (ICT) tools in classrooms. It maintains that the digital tools are a supplement not a replacement for classroom interactions. It also warned against predatory practices of some educational enterprises.
"In recent years rampant commercialisation of educational content has resulted in very predatory practices of commercial interests. These profit-seeking enterprises have preyed upon the anxieties of parents and are promoting ICT-based educational solutions with doubtful efficacy. ICT use should never be viewed as a replacement for classroom engagement. It should be seen only as a supplement to classroom interactions," the framework said.
Also Read | School Education: How Indian children fell behind after Covid-19
The draft says that the use of ICT tools should be avoided at the pre-primary level of learning. It says that students should not be exposed to any digital content that has commercial advertisements and all digital content should be used offline.
It said that the ICT tools should be used more to help teachers prepare their content than to help students learn.
---
Follow us for the latest education news on colleges and universities, admission, courses, exams, schools, research, NEP and education policies and more..
To get in touch, write to us at news@careers360.com.