What is a course credit system and how are credits earned, transferred? A beginner's guide
What is a course credit system and how are credits earned, transferred? A beginner's guide
Credit System: What is a college or course credit system and how does it work in school, technical courses and other programmes?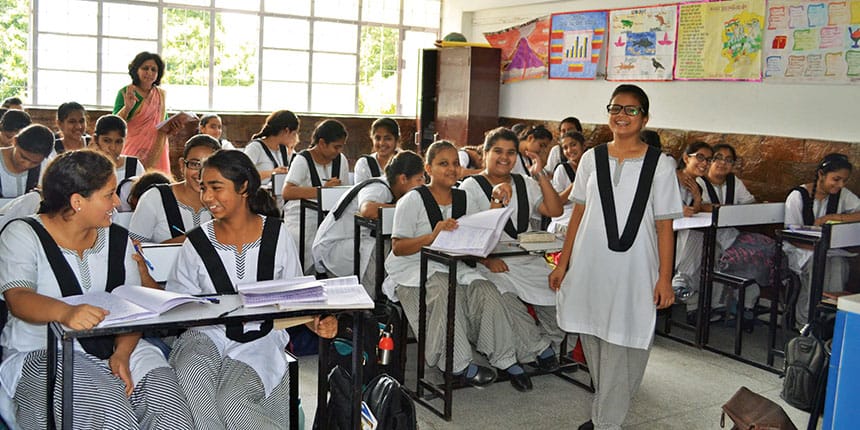 NEW DELHI: Bringing the entire education system, from school to PhD, under one uniform credit system is one of the biggest reforms the ministry of education has planned under the National Education Policy, or NEP 2020.
Redefining education based on learning outcomes; the ministry has mapped a cumulative credit system that will begin as early as Class 5. The centre is currently deliberating on the finer details. While the centre has plans to roll out the credit system for school education system in August in a phased manner, it has already been introduced in higher education institutions by the University Grants Commission (UGC) and the All India Council for Technical Education (AICTE).
The National Higher Education Qualifications Framework (NHEQF), a credit system starting from Class 10 to college and university, was designed by the Department of School Education, the Department of Higher Education and the Department of Skill Development. This framework divides education into eight levels, beginning with four school, and four higher education levels. In higher education, it covers all undergraduate degrees (BA, BSc, BCom, BTech and others) postgraduate degrees (MA, MSc and more), all the way to PhD.
Also Read| Education ministry sets up committee to form NAC, replacing NAAC, NBA
The "unified credit system" is intended to improve credit transfer from school to higher education level. This will also allow students to earn credits through online programmes and facilitate blended, open and distance learning.
What is a credit system?
A credit system is a systematic way of describing an educational programme by attaching credits to its components. Essentially, a credit is a unit by which course work is measured. The workload relating to a course – how much you have to study – is measured in "credit hours". Different types of courses or course activities will claim different durations of time or "credit hours" and are stipulated in advance. Students must complete those numbers of hours and earn the credits they fetch. For example, a student may need to complete 28 hours in the lab to earn 14 credits in a system where two hours of practicals fetch one credit.
In theory, the system allows a continuous evaluation of a student's progress with a degree of flexibility. Under this system, the programme requirements are met only when a student has actually completed the required number and type of courses to accumulate credits.
Credit is awarded to a learner in recognition of the "verified achievement" of the defined learning outcomes. Learning outcome means the level of knowledge that students are expected to gain after completing a certain course component. This may also include skills acquired to become employable.
The learning outcome can be determined across multiple modes such as lectures, lab work, assignments, self-study, e-learning, projects undertaken and internships.
Also Read| MERITE Project: Centre's new plan to improve technical education with World Bank loan
How are credit hours calculated?
The contact hours or the total time a student spends on different components of the programme fetch credits accordingly. For example, the total learner engaged time for a one credit taught course would be 45 hours. The out-of-class activities may not be measured and quantified for purposes of grading of the credit. These activities include preparation for classes, completing assignments that form a part of the course work, and independent reading and study.
The credit hours are calculated on the basis of submissions such as reports in courses requiring students to participate in field-based projects, generally outside educational institutions. A total of 15 hours per credit will be calculated for activities such as preparation for community engagement and service, preparation of reports, independent reading and study etc.
For every programme, the student is required to earn satisfactory credit scores for progression to the next stage and also a continuation in the programme. At the end of the programme, the credits are calculated to award a cumulative grading point average or CGPA.
Also Read| 'We are living as tenants': Fee hike at IITs impact students
Beyond this, a student can also accumulate course credits outside a programme. For instance, a BA History student can take a certificate course on data analytics at another institution. The credits will be awarded only when the student satisfactorily spends credit hours stipulated for this certificate course. These credits, however, will not be added to the final CGPA of the main programme (history) but stored as credits earned in the Academic Banks of Credit(ABC).
How does the credit system work?
AT SCHOOL-LEVEL: The ministry of education has planned to roll out a "National Credit Framework" that brings school education under a unified credit system. This begins at Class 5 where a student must complete 800 to 1,000 hours per year to reach credit level-1 and study for the same duration in Class 8 to reach level-2.
In secondary school, the credit level will rise by 0.5 for every year of learning, the draft states. Similarly, in Class 10, the student will be at level three and in level four in Class 12.
The hours spent include not just academic teaching and learning but also extracurricular activities like sports, yoga and music for assessment. At the end of the year, the students are awarded grade point average or a GPA based on the credits earned.
IN TECHNICAL EDUCATION: In higher education and vocational education, the credit system proposes 1,200 "notional learning hours" for earning 40 credits in a year. Each semester, a student will earn 20 credits. In the proposed college credit system, one credit is equivalent to 30 hours spent on course work. It gives equal weightage to lectures attended, tutorials, assignments and out-of-class activities such as practical or fieldwork or community engagement and service.
Meanwhile, the technical education regulator – AICTE – has implemented a credit framework from 2022-23 academic session that allows mobility from professional and vocational education to engineering. This framework starts at Class 10, at level three. At each level, assessment – a test or exam – is mandatory for earning credits and moving to the next assessment band and further progression in the academic, vocational or skilling streams. In Class 12, the student will be at level 4 of the credit system.
Also Read| 'Money is gone': Why Indian MBBS students of Ukraine colleges see no way out
For entry into level 5, the eligibility is a school leaving certificate after the completion of Class 12 with four credits. The credit level will rise by 0.5 for every year of learning. At the end of the first year of BTech, a student will receive 4.5 credits, 5 credits after second year, 5.5 in third year. A student will get six credits after completing a four-year BE or BTech programme and seven after the two-year ME or M/Tech. Students will get eight credits after a PhD degree. So, the credit level progression will be 4.5, 5, 5.5, 6, 6.5, 7, 7.5 and 8 between first year of BTech up to PhD in the field of engineering and technology.
In addition, the AICTE has directed institutions to identify the educational gaps or skill gaps and thereafter, offer suitable bridge courses for students at each entry level. "To make the students employable after every exit, the skill component with progressive enhancement in skill in respective disciplines could be introduced in the curriculum from the first year of the programme," an official statement said.
IN OTHER PROGRAMMES: On the other hand, the UGC's credit framework for the four-year undergraduate progammes proposes that students will have to earn 20 to 22 credits in each semester, a total of 160 credits; with one credit for 15 hours of classroom teaching. Every semester consists of 90 working days – about three months – with 40 hours of instructional time in a week.
For instance, at Delhi University, the UG framework has 22 credits every semester leading to a total of 176 credits at the end of a four-year programme with a research component.
This will consist of 48 credit hours of either a single discipline or interdisciplinary subject chosen by the student. In addition, field-based projects, a part of the undergraduate curriculum, will carry four credit hours. Research-based courses and internships will be allotted 18 credits.
Under the four-year programme, students will also have the liberty to choose two "minor" courses in order to expand their area of knowledge through interdisciplinary subjects. The minor course consists of 32 credit hours, 16 credits for each minor.
Colleges and universities across India are in the process of modifying the curriculum to implement the UGC prescribed 4-year undergraduate programme structure.
Also Read| 'Legitimise superstitions': What Ayurveda courses teach and why there's demand for change
What happens to credits if a student drops out?
All credits earned by a student will be stored in an ABC. Once this account is opened, all educational institutions will be responsible for keeping a record of academic credits each by the student and deposited in the ABC.
The centre has also planned to expand the scope of ABC to include the management of credits at the school level. The ABC will be linked to the Digilocker for verification and portability of credits.
In case a student decides to exit the programme, the ABC will store earned credits that can be redeemed for re-joining the same or an allied course within seven years.
Once a student completes the first year of college with 40 credits, they are awarded a certificate. If the student continues to the second year and completes it with 80 credits, a diploma is awarded. Similar to the first year, a student can exit at this stage with a diploma and can rejoin within seven years after redeeming the credits. Once a student completes the third year of a UG degree programme, they will be awarded a bachelor's degree. For this, 120 credits are required.
When it comes to the postgraduate level, a student can exit after one year, with a one-year diploma. Completion of the full two-year programme will lead to a master's degree.
---
Follow us for the latest education news on colleges and universities, admission, courses, exams, schools, research, NEP and education policies and more..
To get in touch, write to us at news@careers360.com.