'Ambedkar himself would be stopped': New rules stifle NOS scholars' freedom to study own communities
'Ambedkar himself would be stopped': New rules stifle NOS scholars' freedom to study own communities
National Overseas Scholarship: Dalit, Adivasi scholars tend to study their own communities and highlight their problems. That will now be difficult.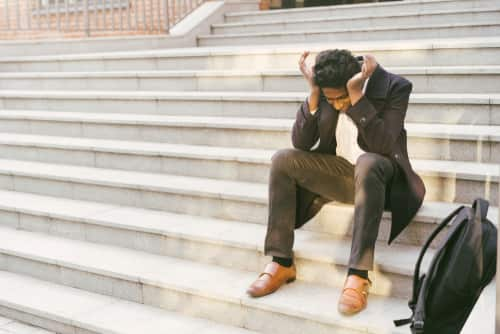 Sanjay
|
Apr 21, 2022 - 6:12 p.m. IST
NEW DELHI: Growing up, Sumer saw women in his family die because they didn't get maternal health services on time. "I was deeply impacted by it," he said.
4 min read
Mar 05, 2022
In fact, it left such a scar, when he left Maharashtra to pursue research in a US university through National Overseas Scholarship (NOS), he picked it as his research topic. Enrolled for PhD since 2018, Sumer is comparing the access to maternal health among black women in the US with that among Dalit women in India. "I decided to do research on inequality in accessing maternal health services to highlight problems faced by women of our community," he said.
If Sumer had been a PhD candidate in 2022, he would not have been able to study the tragedies that haunted him. " I wouldn't be able to do what I am doing right now, because my research is based on caste. I come from Maharashtra and I have seen deaths of women in my family as they could not avail maternal health services," he told Careers360. He requested his name be changed to protect his identity.
In an astonishing policy move, the ministry of social justice and empowerment (MSJE) issued new guidelines for the NOS scheme in February 2022, forbidding research topics and courses "concerning Indian culture / heritage / history / social studies on India-based research topics". The NOS schemes supports scholars from historically-marginalised Dalit and Adivasi – Scheduled Caste and Schedule Tribe – communities pursuing higher education abroad. Sumer is an NOS scholar.
"The recent guidelines will be the biggest hurdle before the upcoming generations of marginalised communities to get good quality education in the best foreign universities. They won't be allowed to study topics concerning their own communities," he added.
Study Abroad: ST, SC scholarship
While inviting applications for NOS for the academic year 2022-23, the ministry in its guidelines stated: "Topics / courses concerning Indian culture / heritage / History / Social studies on India based research topic shall not be covered under NOS. The final decision as to which topic can be covered under such a category will rest with selection-cum-screening committee of NOS."
This led to instant uproar from academics and researchers. The MSJE issued a statement exhorting students to study these topics in India. It said: "Topics related to India-based research such as Indian culture / heritage /history / social studies can be undertaken in top Indian institutes, central universities as the student will get more practical expertise and knowledge by learning / studying from Indian professors who would have more experience and practical knowledge about the subject than their counterparts in foreign universities. In any case, students pursuing these topics need to spend a large portion of their course period in India for conducting their research."
On March 29, minister of state for social justice and empowerment, A Narayanaswamy told Lok Sabha that, "Since there is greater demand for study in science and technology fields, in order to better utilise the resources, scholarships can be prioritized for those subjects in greater demand. It was felt that the fields of study where India has strength or where the field work is to be done in India can be left out of the list."
Also Read | Number of SC, ST students getting means-cum-merit scholarship dropped 17.47%, 27% in 2021-22
'Unacceptable, exclusionary, rubbish'
N Sukumar, professor in Delhi University's political science department, described the new policy as "simply unacceptable, highly exclusionary and completely rubbish". The government has "restricted" topics to "take away academic freedom from researchers," he argued.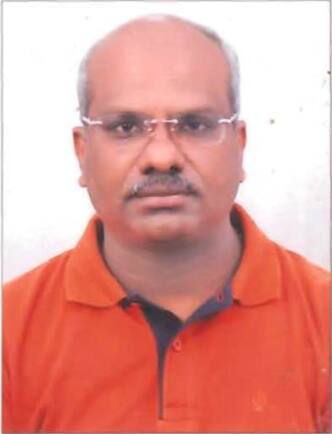 N Sukumar, professor in Delhi University's political science department (Picture source: DU website)
Himself a Dalit scholar, Sukumar has been teaching in DU since 2001 and said that most students from such marginalised backgrounds study social sciences. "The person whose [family, through] generations, has suffered would really be interested to know more about the suffering and reasons behind them. The new guidelines are restricting students from studying these things," he added.
Supported by the NOS, Rajan (name changed), earned a master's degree in solar energy in a Boston university in 2020. Also from Maharashtra, he returned to his hometown, Nagpur, and is building a consultancy firm that will offer jobs to fellow Dalits. With a background in science and technology and a budding entrepreneur, he's just the kind of candidate to whom the new guidelines privilege. But even Rajan is opposed to them. He echoed Sukumar, pointing out that most NOS scholars want to study issues related to caste.
"If you are from an underprivileged and marginalised community in India, the problems surrounding you will be related to caste," he explained. "There are high chances that if I come from that background, I would study more about it and present it to the world. Now, the guidelines will be a big hurdle," he said.
Also Read | Union Budget 2022: Several scholarship, fellowships schemes for marginalised students face cuts
'Dr Ambedkar would be stopped'
The apprehensions expressed by former and current NOS scholars were echoed by students who now feel they have become ineligible to apply. Scholars from marginalised communities want to conduct research on topics concerning their own communities to highlight the problems on a global scale. That will now be difficult.
Himanshu (name changed), a final-year MPhil student of DU, has been accepted at four universities in the UK – Sussex, SOAS, Bristol and Warwick. Otherwise eligible for the NOS, he thinks he'll have to let the opportunity go as his research topic is "India-based".
"I don't know whether I will take admission in any of the four universities. It is a big irony that foreign universities are ready to give grants and scholarships to research on India but the Indian government has refused to do the same," he said.
He said that new guidelines go against the basic principles of international community building. "It is like you don't want to tell others about the problems in your home country," he added.
"Many Dalit students who went to foreign universities are raising their concerns while studying issues surrounding caste, discrimination and religions. So, the present government is very unhappy with such kinds of social science studies and wants to scuttle research in these areas," said Sukumar.
Ankit Kawade, pursuing PhD in Jawaharlal Nehru University (JNU), has helped many students apply for the NOS. "Dr BR Ambedkar had gone to Columbia University and presented a paper in 1916 titled "Castes in India: Their Mechanism, Genesis and Development". If we apply the current criterion, then someone like Ambedkar could not have presented a paper on caste in India in institutions like Columbia University," he said.
That fieldwork will be conducted in India is a poor excuse, in his view. "Fieldwork is not [all that is] involved in research. Professional guidance, library and archival access are also involved for which one can benefit more from foreign universities than Indian universities."
SC, ST Scholarship: Vacant slots
As far as education and scholarship schemes go, the NOS is a small one. All told, 726 students received the NOS over the last five years, MSJE told Rajya Sabha in February.
There has been demand for increasing the number of slots. In March, Lok Sabha member from Tamil Nadu, DMK's D Ravikumar, wrote to the minister Virendra Kumar, seeking changes in the implementation of NOS. He demanded that the number of NOS scholarships be increased to at least 2,000 students every year.
His demand is in line with the recommendations of the 2012 standing committee led by economist and former University Grants Commission chairperson Sukhdeo Thorat. The committee had recommended that the number of overseas scholarships be increased in tandem with the increase in the total number of Indian students going abroad.
Plus, slots go vacant. In July 2021, ministry of tribal affairs told parliament that the number of applicants to participate in the selection process was lower than the number eligible and several suitable candidates selected couldn't secure admission.
Also Read| Union Budget 2022: Post-matric scholarship for SC students under-funded for years
Life-changing but bureaucratic
Students who do get admission, are afforded a "life-changing" experience. "Although there are a lot of hardships because of bureaucracy, NOS is a very good opportunity for everyone to get world-class exposure and skills. You get education from top-class educators from around the world," said Sumer.
The global exposure he received at the US university will help him uplift his community, said Rajan. "Through NOS, students get to learn high-income skill sets, a better way of living. I will not be rejected for jobs in good companies, that is for sure, because I have that profile, training, exposure and skill-sets. I am sure that my masters degree from the US will be a highlight if I apply for a job in any company. When you have global exposure, you automatically uplift your community as a whole through your work," he explained. "Another good thing about NOS is that a person from the Indian embassy is allotted to us as advisor and that person takes care of all the things related to scholars."
However, getting the scholarships itself can be a tedious process. "Officials at the ministry don't help, they are non-cooperative, in-accessible to students. They behave like they are giving money from their own pockets," said a student. Another said he had to defer his admission from 2017 to 2018 because of the delays.
NOS Overview
Number of Scholarships:
Scheduled Castes: 115

Denotified nomadic, semi-nomadic tribes: 6

Families of landless agricultural labourers, traditional artisans: 4

Persons with disabilities: 20

Scheduled Tribes: 20
What it covers:
US, other countries: USD 15,400 annual, USD 1,500 contingency allowance UK: 9,900 GBP annual, 1,100 GBP contingency allowance

Tuition, visa fees; medical insurance; equipment allowance, incidental journey allowance; cost of air tickets
---
Follow us for the latest education news on colleges and universities, admission, courses, exams, schools, research, NEP and education policies and more..
To get in touch, write to us at news@careers360.com.