Union Budget 2022: Post-matric scholarship for SC students under-funded for years
Union Budget 2022: Post-matric scholarship for SC students under-funded for years
Budget 2022: The post-matric scholarship schemes need both funds and accountability, say activists.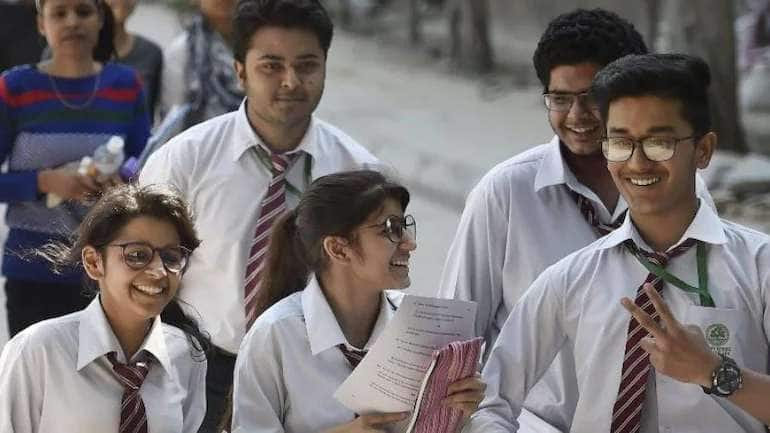 NEW DELHI: "By 2030, India is set to have the largest working-age population in the world. Not only do they need literacy but they need both job and life skills," said Niramala Sitharaman in her last budget speech. However, major government schemes launched to meet this need have been underfunded and poorly managed for years. Apart from non-profits working in the field, parliamentary panels have repeatedly pointed out the gaps.
Some of the most important centrally-sponsored scholarship programmes targeting the historically marginalised Dalit communities are the Post Matric Scholarship to Scheduled Caste students. One of the oldest and largest scholarship schemes to support SC students through higher education has consistently seen insufficient budget allocation and under utilisation of even those outlays.
An October 2021 report by National Campaign on Dalit Human Rights (NCDHR) noted that expenditure on this scheme has exceeded the budget allocation implying a shortage of funds. But over the years, the budgets for scholarship schemes administered by the ministry of social justice and empowerment (MSJE) have either shown marginal increase or no change at all. The underfunding has affected the implementation of the Scheduled Castes Sub Plan (SCP) that includes budgets for SC and ST schemes, including scholarships.
Also Read| IIT Vs IIM: How the IITs are outpacing IIMs in NIRF rankings
"For instance, in 2017-18, utilization exceeded allocation by Rs. 66 crore (Rs. 3,414 crore versus Rs 3,348 crore). Similarly, in 2019-20, utilization exceeded allocation by Rs. 21 crore. A utilization rate above 100% implies inadequate funding in meeting the growing needs of eligible students across the country," the report stated.
For the academic year 2018-19, the government was able to disburse only 40% of scholarships for fresh applicants and 77% of renewal applications, the report added.
Moreover, utilisation under this scheme was at an all-time low during the pandemic period. According to official data, until February 2021, the government managed to spend only Rs 1,185 crore on the scholarships against the 2020-21 revised estimate of Rs 3,815 crore. In 2020-21, the scheme covered 6,48,133 student beneficiaries across India. Activists believe that the yearly budget allocation is insufficient considering the increase in students entering higher education.
Under-funding scholarships
In 2019, the ministry had submitted a requirement of Rs 14,871.37 crore but received only Rs 8,885 crore in the budget estimates which had led to a squeeze in the proposed outlay of some schemes. The scholarship scheme was allocated just Rs 2,926.82 crore against a demand of Rs 7,125 crore in the 2019-20 budget. In consequence, there was already a shortfall of Rs 4,198.18 crore. For 2018-19, the MSJE received only Rs. 7,750 crore against the demand of Rs. 11,027 crore to the ministry of finance.
A parliamentary standing committee report assessing the 2019 budget remarked on the shortage of funds that has adversely affected major schemes run by the ministry. "It is evident that the requirements of this department are much more to provide scholarships than allocation actually provided to them," the report stated.
Funds allocated to MSJE
| | | |
| --- | --- | --- |
| Financial year | Demand for grants by MSJE (in Rs Cr) | Funds approved by ministry of finance (in Rs Cr) |
| 2019-20 | 14,871 | 8,885 |
| 2018-19 | 11,028 | 7,750 |
| 2017-18 | 10,356 | 6,908 |
Source: PRS India demand for grants analysis 
"It is a major concern that the percentage of funds released has drastically reduced over the years. For instance, between 2018-19 and 2019-20, the [central assistance] release has drastically reduced from 54% for 52.80 lakh students to 18% in 2019-20. This has resulted in many students not receiving their scholarship or receiving it rather late," the report highlighted.
Dalit rights groups argue that post-matric scholarships have been a major enabler for SC and ST students in completing secondary education and aspiring for higher studies. However, the insufficiency of funds has pushed the students towards financial hardships.
Also read| Union Budget 2022: Every part of child protection needs funds, say activists
"I think the scholarship scheme is not a priority for the [central] government and there is no political will either. The revised budget for 2018-19 was as high as Rs 6,000 crore, which included arrears of unreleased scholarship amount and now it has been reduced to just about Rs 3,000 crores," said Beena Pallical, general secretary, NCDHR. "The demand for such scholarships is much higher on the ground. There are six lakh students enrolled in the scheme. There are many more students who either due to a dearth of funds or other reasons aren't enrolled but desperately require this scholarship. We have come across many cases where students did not receive their scholarship for three years and ended up borrowing, unable to get out of perpetual poverty," she added.
In her budget 2021 speech, Sitharaman also announced a significant fund increase towards PMS for SC students and budget outlay of Rs 35,219 crores for four crore Scheduled Caste students till 2025- 26. Still, there was a dip of 10 percent from Rs 3,815 crore in 2020-21 revised estimates to Rs 3,415 crore in the 2021-22 budget estimates.
Post matric scholarship scheme arrears
In the Parliamentary panel report, submitted in August 2021, the ministry defended its position and stated that the targets under the 'fresh' category have largely been achieved. About Rs 3,815 crores were allocated to the scheme in 2020-21 while the expenditure was over Rs. 4,000 crores. This scholarship scheme alone accounted for 48% of the total outlay for the ministry in 2020-21.
The continuous slashing of the PMSSC budget has also led to arrears accumulating over the years. As a result, a large chunk of the funds allocated to the scholarships each year is used to clear arrears, or payments due to the states. Thus, advocacy for an increase in resources under the PMS scheme, combined with accountability is essential, said Pallical.
"The planning of this scheme is itself a problem. The funds are allocated in an arbitrary manner without proper reasoning," she said. "There is no reason why only Rs 3,000 crore were set aside for this scheme. Even at the implementation stage it falls apart." The delayed release of funds affects their utilisation as well.
Also Read| Tamil Nadu: New child policy focuses on creating safe spaces, nutrition, schooling
"In a year, the ministry is required to utilise the entire budget by March, before the new financial year begins. Many times we have found that they have spent less than half the amount allocated to these schemes. So out of the Rs 3,000 crores budget, the expenditure is only Rs 1,000 crore and they need to spend the remaining Rs 2,000 crore in two months! " she further explained.
The graph below shows the consistently exceeding expenditure compared to the budget allocated to the scheme. The comparison is between budget estimates with central assistance released in the form of actual expenditure except for 2018- 19 where the revised estimate has been used.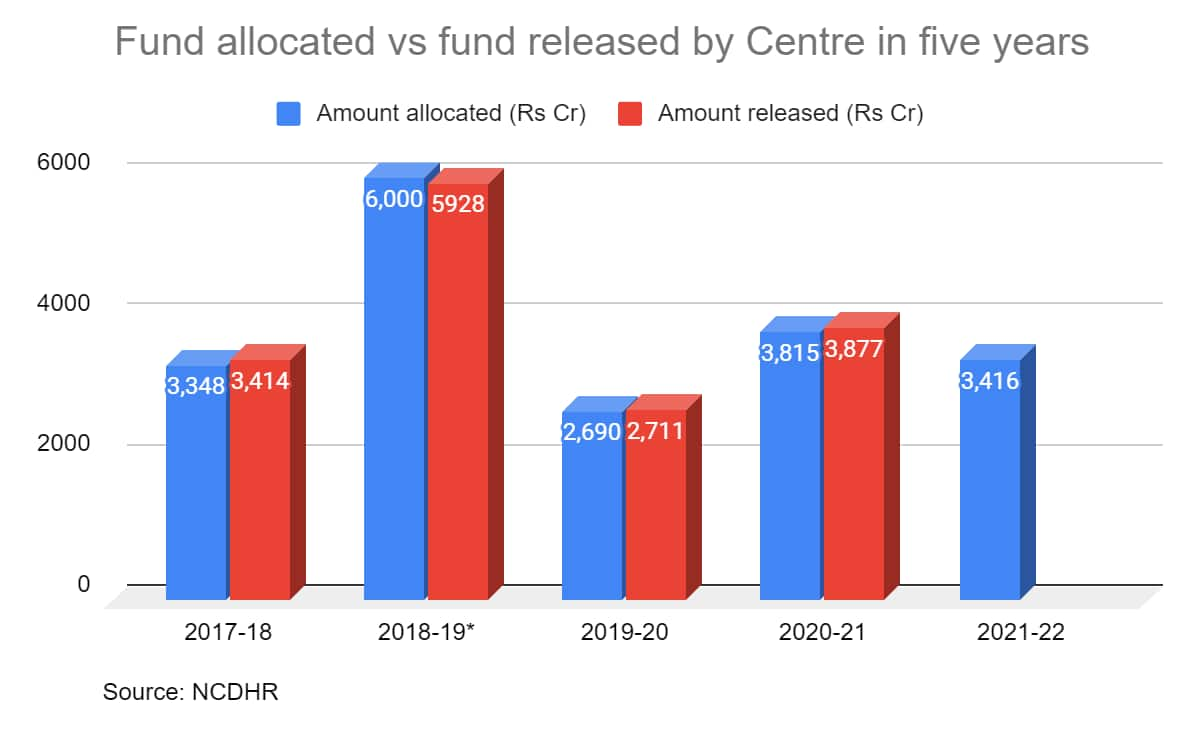 NCDHR report noted that expenditure on this scheme has exceeded the budget allocation implying a shortage of funds
Center-state logjam
Massive irregularities and delays in disbursement have further limited the reach of the scheme. States including Assam, Punjab, Bihar and Jharkhand have ongoing investigations into alleged misappropriation of scholarship funds.
A performance audit of Haryana's PMSS by the Comptroller Auditor General from March 2021 for 2019-20, found problems at every level. The CAG report found "deficiencies in planning and financial management, inadequate scrutiny of applications of students, irregularities in disbursement of scholarship, suspected fraudulent payment, weak monitoring mechanism".
For three years, the Bihar Government allegedly denied scholarships to students citing "technical issues with the National Scholarship Portal", the Indian Express reported in August. A new portal was launched to allow students to apply for scholarships later.
Also Read| Being future-ready: IIMs, PGDM institutes bat for STEM-embedded MBA
"The central government wants to put the blame on states and the state governments blame the centre. The centre says that they need a demand of grants from the states which doesn't come. There has to be a mechanism to monitor this situation so that the students do not suffer. We have come across many cases where students did not receive their scholarship for three years and ended up borrowing, unable to get out of perpetual poverty. It is their right to receive this money and it should not be considered a charity," said Pallical.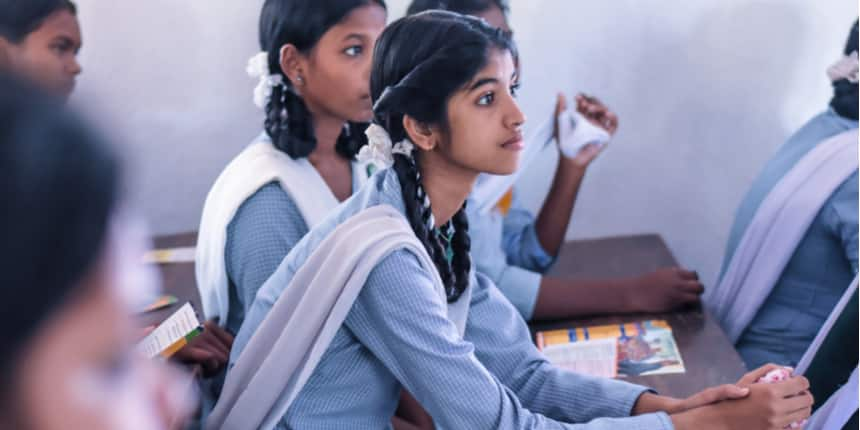 Post-matric scholarships have been a major enabler for SC students in completing secondary education
"While the ministry representatives have always been claiming that the system is fail-safe due to all transactions/verifications done online, a dedicated portal, cash transfer through DBT [direct benefit transfers] and similar measures, which are definitely the need of the hour, it is disconcerting for the committee to observe that such instances of corruption happened," the parliamentary standing committee report stated.
Expressing the hopes from the upcoming budget 2022, Pallical said: "First of all the union government must achieve what they had promised in the previous budget speech. Secondly, I hope that they give a proportionate budget to SCP. This way the total budget for Dalit communities is sufficient to meet all scheme requirements. I also hope that the government revamps existing schemes or announces new sets of schemes that benefit the students."
---
Follow us for the latest education news on colleges and universities, admission, courses, exams, schools, research, NEP and education policies and more..
To get in touch, write to us at news@careers360.com.