NEP 2020: Academic Bank of Credit has been notified by UGC
NEP 2020: Academic Bank of Credit has been notified by UGC
Prime Minister Narendra Modi launched Academic Bank of Credit (ABC) proposed in the National Education Policy (NEP) 2020.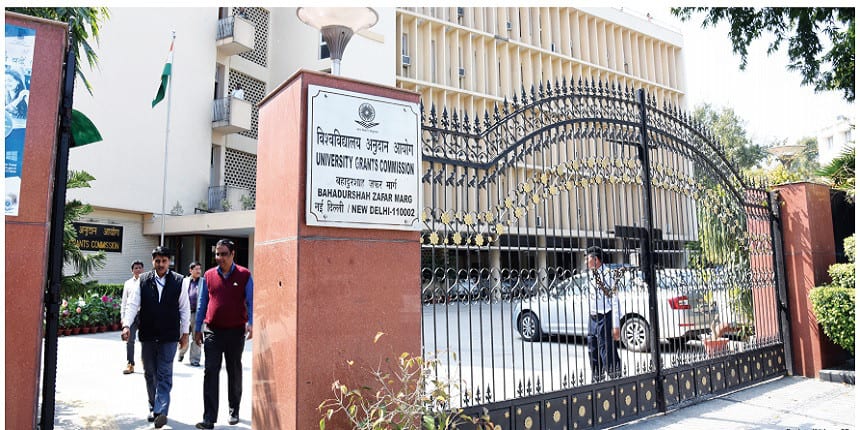 NEW DELHI: The University Grants Commission (UGC) has notified regulations for the Academic Bank of Credit (ABC) launched by the prime minister Narendra Modi on July 29. Intended to be a system that allows students to leave a programme mid-way and rejoin later, it was proposed in the National Education Policy (NEP) 2020.
However, the Delhi University Teachers' Association has issued a statement opposing it as representing a "push towards a blended learning mode" and "will lead to dilution of degrees".
With the help of ABC, a student can get multiple entry and exit options in higher education institutions. They can also opt for a customised degree and can choose to study one course in a year in one institution and switch to another one the next year.
Also Read | UGC allows 38 universities to offer online degree programmes
However, according to DUTA's statement, this new policy will dilute the degrees. "No reputed university in the world uses this format of a blended mode in the scale proposed here for regular teaching programmes," DUTA said in its statement.
"Through this, the NEP 2020 intends to reduce universities to degree distributing shops by maximising enrolment, with reduced expenditure on teaching and non-teaching staff and with examinations and admissions outsourced to agencies," it further said.
DUTA shared its disappointment in ABC and said: "We find it extremely unfortunate that instead of taking steps required to make education accessible and meaningful in these adverse conditions, the government is moving ahead to implement a business model of education which will damage learning experiences of the future generations of students."
DUTA has rejected replacement of classroom teaching by online education, as per its statement.
Write to us at news@careers360.com.
More From Vagisha Kaushik