NIT Warangal partners with Edureka to prepare industry relevant AI & ML experts
NIT Warangal partners with Edureka to prepare industry relevant AI & ML experts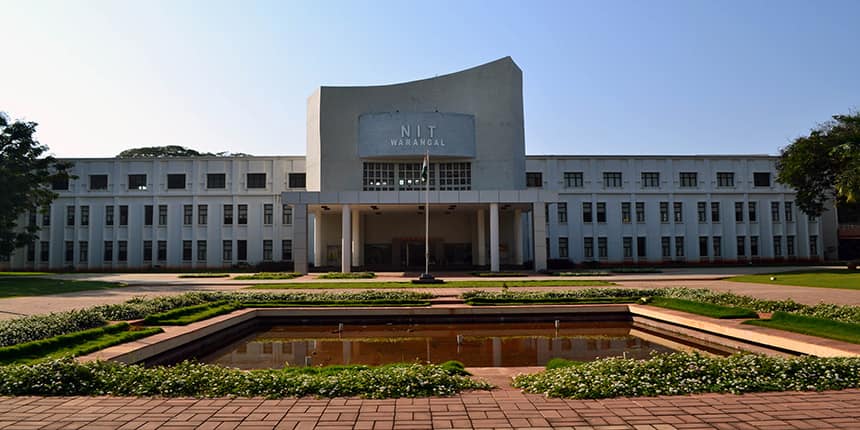 NEW DELHI, APRIL 12: National Institute of Technology, Warangal is starting a Post Graduate Program in Artificial Intelligence (AI) and Machine Learning (ML) in partnership with Edureka, a global e-learning platform. The programs aim to equip professionals with the cutting edge technology relevant to the specific industry.
The Post Graduate program seeks to develop the next cadre of high skilled professionals and experts in the field of AI and ML. The program curriculum has been developed by Faculty of NIT Warangal, Edureka experts, industry veterans and a large pool of SMEs.
Expressing his views on the partnership, Dr.N.V. Ramana Rao, Director, NIT Warangal, said, " In the last few months, our dedicated faculty and team of researchers in the E&ICT Academy have collaborated with Edureka to create this program which will aid in meeting the unprecedented demand for Artificial Intelligence and Machine Learning experts in the near future. With NIT Warangal and Edureka coming together, it gives us an opportunity to bring you the best of both worlds – our deep expertise and Edureka's effective learning system and their commitment to excellence. We are confident that participants of this program will emerge as Thought Leaders in AI-ML space and will play a pivotal role in the decades to come. I welcome all the participants and wish them a successful career ahead."
"We are excited that one of the leading institutions in the country – National Institute of Technology Warangal has chosen to partner with us. It is a known fact that the skill gap in AI is a major deterrent to its adoption across businesses. Together we will provide holistic training to individuals to help them keep up with the pace of innovation using AI and ML in the industry", added  Ananda Rao Ladi, Chief Learning Officer, Edureka.
A potential candidate must possess degrees like BCA, MCA or B.Tech or have programming experience. Should have also studied PCM at the 10+2.
The program fee is Rs 2,45,000.
To be eligible for the program, candidates will have to go through and a few rounds of interview.  The nine-month program includes 450 hours of intensive learning. On completion of the program, they would receive a PGP certificate and will be an alumnus of the E&ICT Academy. Along with lifetime access to the course, this program promises 100% placement assistance for all learners.
More From Pritha Roy Choudhury