Over 50% women face sexual harassment in formal workplace: Study
Over 50% women face sexual harassment in formal workplace: Study
The WICCI survey report says most organisations did not comply with the decisions of sexual harassment complaints committees.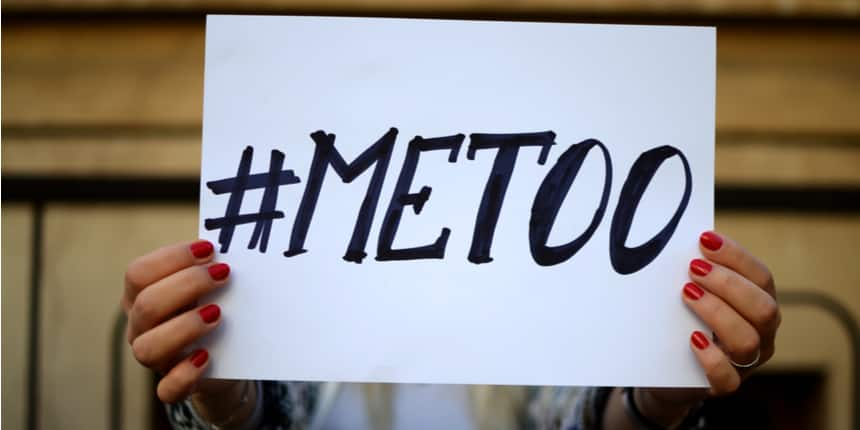 NEW DELHI: Sadhna*, a contractual government employee in Delhi was terrified to rejoin the office after being sexually assaulted by a male colleague in 2019. However, the need to stand up against violence pushed her to file a complaint with the Internal Complaints Committee (ICC) at the office.
4 min read
Mar 05, 2022
"I was summoned to the headquarters and the senior-most official–a woman– asked me to think it (filing complaint) over. She told me that most people have already started talking behind my back and registering a complaint will only cause trouble for me," she recounted.
The only woman in a small team of workers, Sadhna, who wished to remain anonymous, found it hard to continue work under the judgemental gaze of men in her office. In 2020, with no response to her complaint, she quit. The alleged attacker continued to work in the same office while Sadhna remained unemployed.
Almost 25 years after India got its first guidelines to prevent sexual harassment in the workplace and 10 years after the government enacted a law for it, women in both formal and informal sectors continue to face sexual harassment.
The Annual Review on the State of Sexual Harassment in India, a report by the Women's Indian Chamber of Commerce and Industry's (WICCI) Council of Ethics, found that 50 percent and 55 percent of respondents respectively stated that they experienced "physical contact or advances" or inappropriate touching, including pinching, pating, rubbing, or purposefully brushing up against another person" at least once at the workplace. Of the people who faced such incidents, 55.2 percent decided not to file a complaint.
Also Read| Only 5 percent women in top management positions in Indian companies: IIMA Study
The report has drawn conclusions based on extensive surveys in the formal and informal sectors that garnered 23,584 unique responses from 1,101 individuals. A majority of respondents –53 percent – fall in the 22 to 25 years age group.
Non-compliance with PoSH act
In addition, the survey respondents stated that they had experienced discomfort due to inappropriate conversations initiated by an employer or co-worker at least once in the form of "suggestive remarks about clothing or appearance, sexual questions, demand for sexual favours". In many instances, women experienced the "sexually suggestive remarks about appearance, clothing, and body parts" more than once a year.
The situation is further exacerbated by the lack of awareness regarding the constitution, roles, and responsibilities of local committee members, the study stated. It largely indicates a lack of capacity to handle sexual harassment complaints at the institutional level. "After the complaint was filed, my boss was required to file a detailed report on the incident but due to lack of evidence and people backing out from filing statements despite being witnesses made my case weak. Since no report was filed to take the matter further, the case fell apart," said Sadhna.
After an incident is reported, the ICC is required to file a report of inquiry within 90 days, as per the Sexual Harassment of Women at Workplace (Prevention, Prohibition and Redressal) Act, commonly known as Prevention of Sexual Harassment or PoSH Act. However, that rarely is the case. Even though there has been an increase in the filing of complaints of sexual harassment in the formal sector, the survey findings suggest that there is a hesitancy on part of survivors to file complaints with an in-house committee.
Also Read| Gender bias leads to low scores in maths among girls in rural India: IIMA Study
"There is a lack of compliance from organisations, most of which fail to comply with the decisions of the committees. In certain cases, even the members of the committees fall short of understanding the process of conducting inquiries adequately. Even in circumstances where committees discharged their duties lawfully, the outcome of their report remains unknown unless any suspensions or transfers take place," the report stated.
The percentage of human resources who witnessed instances of workplace sexual harassment also saw a significant increase to 64 percent in 2021 from 23 percent in 2020.
Informal Sector: Caste, economic status
In its second edition of the study, the report has also included forms of sexual harassment against women in the informal sector. The report stated that in most cases, economic status and caste played an important role in determining how vulnerable women are. When asked if workers felt uncomfortable in the presence of their employers or coworkers, 43 percent of respondents stated yes.
Also Read| 85% women have missed out on promotion because of their gender: Report
Government surveys on the informal sector are usually conducted once in five years usually to understand the share of GDP and taxes. Volunteers from the women's development cell of Delhi University's Sri Venkateswara College, the executive and non-executive MBA batches from JAGSoM University, and the India chapter of the Asian Medical Students Association gathered responses from across the country.
Responses were collected from rag pickers, factory workers, students, home-based workers, and a majority of domestic workers. Only 15.9 percent of the respondents were aware of local committees (LC) in their districts.
*Name changed on request
---
Follow us for the latest education news on colleges and universities, admission, courses, exams, schools, research, NEP and education policies and more..
To get in touch, write to us at news@careers360.com.