SSC CHSL Tier 1 2020 Exam Analysis (October 12) Shift 1; Check expected cut off and difficulty level
SSC CHSL Tier 1 2020 Exam Analysis (October 12) Shift 1; Check expected cut off and difficulty level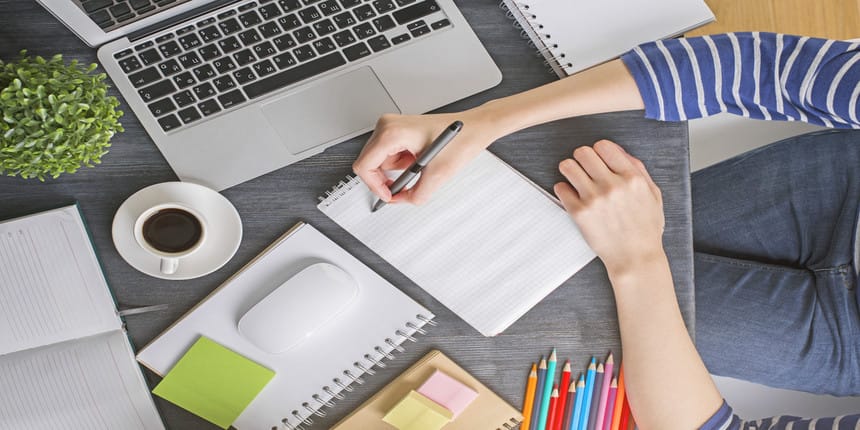 NEW DELHI - The Staff Selection Commission (SSC) conducted the first shift of SSC CHSL Tier 1 exam day 1 on October 12. SSC CHSL 2020 tier 1 was held in online or computer-based mode.
SSC CHSL Tier 1 2020 is scheduled to be held on October 12 to 16, October 19 to 21 and October 26, 2020. Here we are sharing the SSC CHSL exam analysis 2020 for Tier 1 day 1 and shift 1. Candidates can know about the type of questions, weightage of topics, number of good attempts and difficulty level.
SSC CHSL is conducted to recruit candidates for various posts of Junior Secretariat Assistant, Postal Assistant, Sorting Assistant, Data Entry Operator etc. The pay level starts from Rs. 19900 to Rs. 81000 and is a central government job.
SSC CHSL 2020 Day 1 Shift 2 Exam Analysis
SSC CHSL Day 1 Shift 3 Exam Analysis
SSC CHSL Day 2 Shift 3 Exam Analysis
SSS CHSL 2020 Exam Highlights
The SSC CHSL exam is conducted in three tiers - Tier 1, 2 and 3.
Tier 1 is CBE, Tier 2 is Descriptive while Tier 3 is the Skill Test.
The questions in Tier 1 is based on the English language, General Intelligence, Quantitative Aptitude and General Awareness.
There are 100 questions of 200 marks in Tier 1 of SSC CHSL and candidates will lose 0.50 marks for every wrong answer.
As the required academic qualification is 10+2 close to 26 lakh candidates apply for it every year and approximately 13 lakh candidates appear for the exam.
SSC CHSL Tier 1 2020 Exam Analysis- October 12 Shift 1
The exam was controlled in a strict environment.
Candidates without mask were not allowed to enter the exam.
Admit card along with an original photo ID was compulsory
Current affairs questions had 7 questions.
History had 3 questions
The overall questions were moderate to the difficulty level
| Sections | Number of Questions | Good Attempt |
| --- | --- | --- |
| General Intelligence and Reasoning | 25 | 22-23 |
| General Awareness | 25 | 16-18 |
| Quantitative Aptitude | 25 | 20-22 |
| English Comprehension | 25 | 21-23 |
| Total | 100 | 74-80 |
SSC CHSL 2020 Tier 1 October 12 Shift 1- Question Asked
Who was given a crystal award?
Who was given Dada Sahab Falke award 2018?
Who was given the Sir Gary Sobers Field player of the year award?
A question related to the Doctrine of lapse Lord Dalhousie.
Under which article the Loksabha speaker and Deputy Speaker come?
One MCQ was on Galvanisation of Iron.
Which disease can be occurred due to the scarcity of Insulin.
Deepti Sani Praniti belongs to which sports?
What is called the brain of the Computer?
How many times Pankaj Advani has won the IBSF World Billiards Championship?
Who founded the ISI in Kolkata?
When is constitution day celebrated?
Synonym of Jovial?
Also read
Latest Govt Jobs 2020 Live Updates
Latest Sarkari Results 2020 Live Updates

Write to us at news@careers360.com
Join our Telegram Channel for latest updates on Sarkari Naukri, Results and Preparation tips.
Know More About

Download Exam Brochure