Kota Suicides: star, leader, repeater, enthusiast; experts warn against batch segregation
Kota Suicides: star, leader, repeater, enthusiast; experts warn against batch segregation
Over 2.5 lakh students move to Kota annually to prepare for competitive exams such as JEE for engineering and NEET for admission to medical colleges.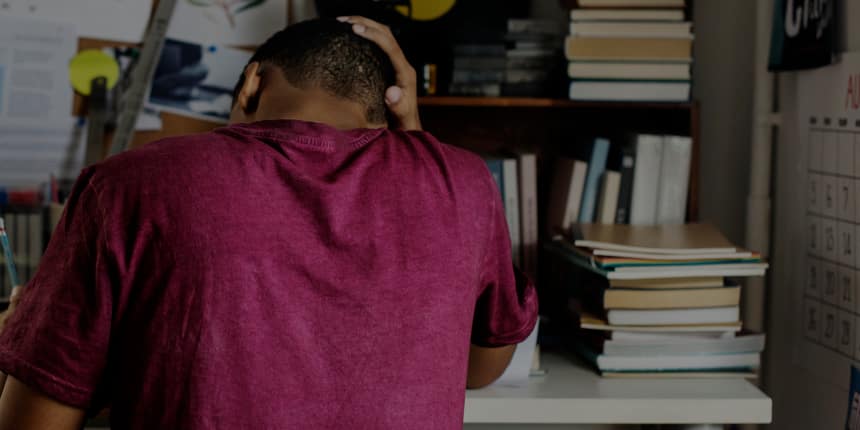 KOTA: Star, Leader, Dropper, Achiever, Repeater or Enthusiast -- experts have warned coaching centres in Rajasthan's Kota not to segregate batches on these criteria as increasing students' suicides have become a cause for worry.
The so-called "Kota Factory" has become an epicentre of debate about various factors causing stress among students, prompting them to take the extreme step. According to the district administration and psychological experts, the practice of dividing students into these batches and giving an obvious push to the "elite" batches, is a demotivating factor for other students and often gives them a feeling of defeat.
District Collector OP Bunkar told PTI that the coaching institutes are being advised against this "batch segregation". "The students are not apples and oranges that we can segregate them accordingly. Every student has different requirements and segregating them in batches is like stereotyping and leaves less scope of benefiting from each other," he said.
ALSO READ| The Wrap: IIT Delhi, Kota suicides; NMC changes passing marks for MBBS; NEET SS rescheduled
"Star batch" is considered as the best batch in all coaching institutes here which caters to the top performers. Best teachers, extra attention and focus, motivational classes, solving tricks sessions -- are especially arranged for this batch and ultimately some of the students make it to the banners splashed across the country when results are out. For coaching institutes, star batch is their best bet and also the key for further business.
"Repeater" and "Dropper" batches are for students who have had made previous attempts at the exam and have taken a gap year in their study plan. "Achiever" batch is for students who have potential of doing better but are currently not performing well and "Enthusiast" batch is for students who aspire to do well but have to improve a lot to achieve the feat.
Over 2.5 lakh students move to Kota annually to prepare for competitive exams such as the Joint Entrance Exam (JEE) for engineering and the National Eligibility-cum-Entrance Test (NEET) for admission to medical colleges. The year 2023 saw the highest number of student suicides -- 22 so far -- with two ending their lives in a gap of a few hours on August 27. Last year, the figure was 15.
ALSO READ| Weekly off on Sunday, half day on Wednesday for Kota coaching institutes; no test for next 2 months
Packed schedule, cut-throat competition, constant pressure to do better, burden of parents' expectations and homesickness are some of the common struggles of the students here. While coaching institutes argue that division of batches helps them to offer different kind of teachers and adopt strategies according to requirements of the group, psychologists have a different view on this and say the categorisation of low scorers and top scorers makes it even worse for struggling students.
"The moment you shift one student to a different batch on basis of his or her deteriorating performance, you are already telling the student that it is a lost battle. The confidence of the student takes a hit and at times they do not recover. The whole battle becomes about moving to the 'elite' batches and not the main exam. Sometimes when parents get to know about the 'downgrade' they put pressure on the student and the cycle never ends," said Neena Vijayvargia, pyschiatrist at Health Mind Clinic. Vijayvargia, who is herself a product of a top coaching institute in Kota, said, "Sometimes in the star batch also the students start feeling demotivated, because so far he or she has been a top performer and the moment he enters that batch, the rank goes down. Similarly, if you repetitively tell a student he or she is a gap-year candidate, a fact that is already being reminded of at home, and they are bound to feel depressed."
ALSO READ| Random calls to students, checks in hostels: Cops turn counsellors in Kota
From asking hostels, flat owners and all paying guest accommodations to mandatorily install spring-loaded ceiling fans, anti-suicide nets in buildings and allowing a weekly off to better monitoring of student activities by hostel wardens, the district administration has been issuing orders, many of which have been deemed cosmetic and controversial. Dinesh Sharma, head of psychology department at Government Nursing College, Kota said the ranking system is already a demotivating push for the students and the race for the 'star' batch makes it a stressful journey.
"We agree the exams like JEE and NEET are extremely competitive but the idea is to prepare students holistically. In an exam where every two marks deducted makes a students' rank slip by several hundred positions, giving this kind of mental conditioning to students is not a good idea. A very sharp student and a little less sharp student can study together as they can get motivation from each other," he said. The district administration had recently asked coaching institutes to stop conducting routine tests for students preparing for NEET and other competitive exams for the next two months in the wake of the latest suicides.
---
Follow us for the latest education news on colleges and universities, admission, courses, exams, schools, research, NEP and education policies and more..
To get in touch, write to us at news@careers360.com.
More From Press Trust of India