States must invest in research, implement NEP 2020: President Kovind
States must invest in research, implement NEP 2020: President Kovind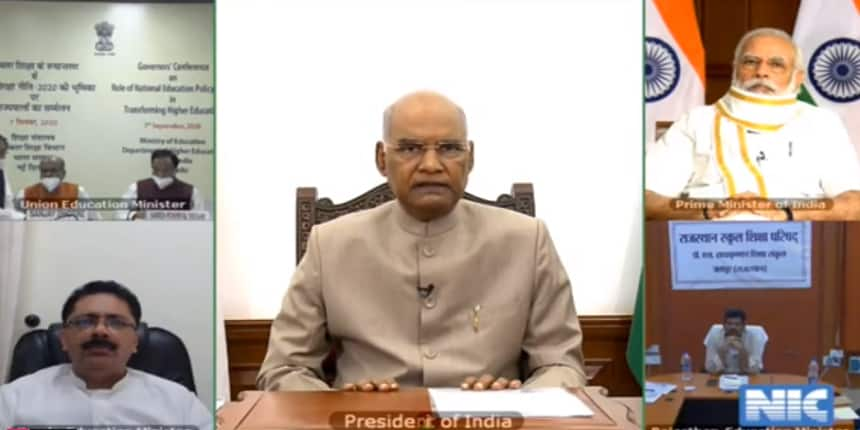 NEW DELHI: Addressing a conference of governors on the National Education Policy 2020, President Ram Nath Kovind emphasised the need to increase investment in research. He has said that to give impetus to a large and vibrant economy like India, it is necessary to encourage 'knowledge-creation' and research.
President Kovind has said that the central and state governments will have to increase the percentage of investment in research and innovation. "It has been observed that the level of investment in research and innovation is 2.8% of GDP in the US, 4.2% in South Korea and 4.3% in Israel while in India it is only 0.7%," he said.
The President urged the governors to ask vice-chancellors of all the universities to fill up vacant teaching posts. President Kovind said: "There is a need to appoint highly qualified persons as soon as possible on the vacancies of vice-chancellors and teachers in universities to ensure time-bound adherence to the recommendations of this Education Policy."
The New Education Policy (NEP) 2020 talks about the establishment of national-level institutions to fund research in higher education institutions. Kovind said that the National Research Foundation will be established to inspire quality academic research in all fields. He said: "To strengthen the research culture, all universities and higher education institutions will have to work with the National Research Foundation."
He said that state universities have a bigger role in the implementation of NEP 2020. The governors thus have more responsibility. President Kovind said: The success of the National Education Policy will depend on the effective contribution of both the Center and the State. Education is the subject of the concurrent list under the Indian Constitution. Therefore, it requires joint and coordinated action by the Center and the States."
Earlier on July 29, the Union Cabinet cleared the National Education Policy (NEP) 2020, which will replace the three-decade old policy.
Also read:
Write to us at news@careers360.com.