STUDY IN INDIA: Foreign students at MAHE to double in three years, MAHE VC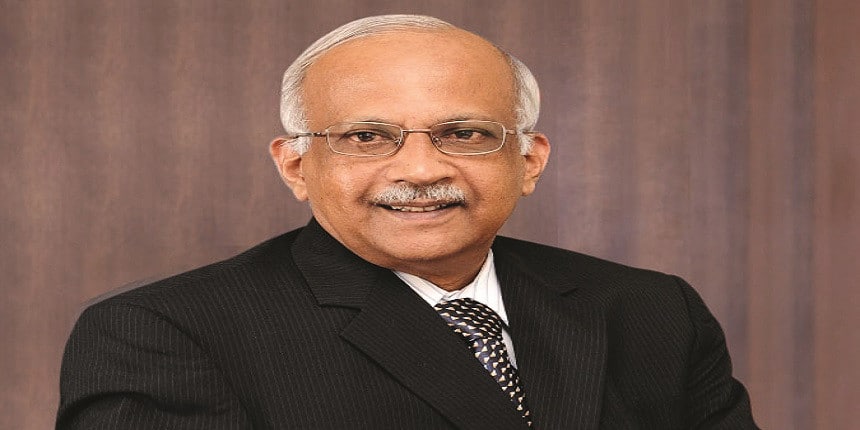 Dr. H. Vinod Bhat, Vice-Chancellor, Manipal Academy of Higher Education (MAHE), speaks on how it has been a top destination for foreign students...
4 min read
Mar 05, 2022
Q. India has one of the largest higher education systems in the world and a large number of our students study abroad. But why is that not many international students come to India?
A. It is true that we have not been able to attract foreign students despite having such a big higher education system in place; we see the USA, Australia as the leading players and, of late, China. Maybe we have not been able to promote our higher education system properly. Having said that, we have all the right things in place for making India a good destination. I think this initiative of the Government, 'Study in India', will help in popularising India as a higher education destination. In our case, we never had to face challenges in attracting foreign students. Right from the very first year in 1953, Manipal had international students coming in.
Q. How many students are currently studying in Manipal?
A. We have around 2500 foreign students studying full-time courses on our campus. In addition to that, we have around 500 students who have come under various exchange programmes. For these students, India and Manipal are a destination by choice. They prefer Manipal not just because quality education is offered here, it is also because it's a complete township built for students, so they feel very comfortable here.
Q. What are the most popular courses for foreign students in Manipal?
A. Any Indian university can admit up to 15% foreign students that also includes NRIs. At our campus, around 12% of students are foreign nationals. Professional courses like medicine, engineering and dentistry attract the maximum number of foreign students.
Q. Could you share the number of countries from which Manipal gets its students?
A. We have 2500 students from about 65 countries, majority of them comprise children of Indian diaspora settled in the Middle East and Africa. Then we also have students from Malaysia, Sri Lanka and North America.
Q. Is there a different criterion for foreign students who wish to take admission in Manipal?
A. For medicine, they need to take NEET, and for engineering and other courses, their admission is based on the grades they get in the qualifying examination. We also ensure that their grades are as per the standards of Association of Indian Universities and do that as per the normalisation scale because we have students from different countries with different systems.
Q. Are you also offering scholarships to foreign students?
A. The usual practice of funding higher education is that international students pay a higher fee and they subsidise the cost of Indian students, but all foreign students are not the same. If we have to admit a student from Afghanistan, his paying capacity will be less, as compared to an Indian student. We cannot charge the same fee what we charge from a student from the USA. So, we have a list of countries where the tuition fee is lower and a separate list of countries which have tuition fee similar to India, rest is all through scholarships.
Q. Is 'Study in India' going to benefit Manipal in some way?
A. This is a good initiative by the government. Recently, we have also tied up with UKIERI, through which around a dozen UK universities want to collaborate with us under exchange programmes. We are still to see how 'Study in India' shapes up as we have seen government announcing schemes, but proper mechanism is not put in place for its smooth functioning. They need to make the processes simpler for students. If it is an important agenda for the MHRD then it should be the same for Ministry of External Affairs.
Q. How will IoE status help Manipal in attracting more foreign students?
A. Now, I can extend the 15 percent bracket for foreign students to 30 percent. We have a three-year plan to go for that. I also do not want to deprive bright Indian students of their seats, so we will increase the capacity and ensure that same number of Indians are able to get admission in Manipal. We are also working on getting international faculty and post-docs from abroad.
---
Follow us for the latest education news on colleges and universities, admission, courses, exams, schools, research, NEP and education policies and more..
To get in touch, write to us at news@careers360.com.