'Digital University will not lead to job losses for teachers': UGC Chairman
'Digital University will not lead to job losses for teachers': UGC Chairman
UGC chairman announced that universities will be allowed to offer any number of online degree courses in collaboration with edtech companies.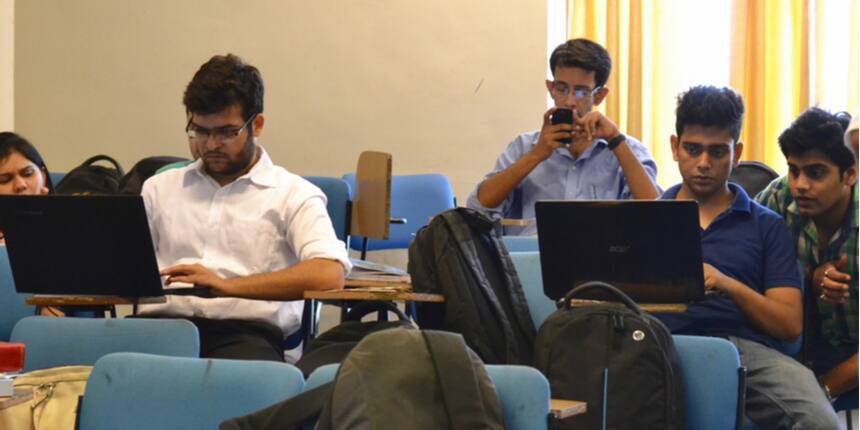 NEW DELHI: Taking steps towards setting up the National Digital University announced in the Union Budget 2022, the new University Grants Commission chairman announced major reforms for online education on Monday.
Speaking at the webinar on Digital University: Making World-Class Higher Education Accessible for All , Jagadesh Kumar said that the UGC is planning to remove the restriction of just 13 online degree courses for universities. Educational institutions that fall in the "entitled" category will be soon allowed to offer unlimited online courses. These institutions are entitled to start full-fledged online courses without prior approval of the UGC. Currently, more than 50 public and private universities are offering such courses.
Further, UGC will allow universities to offer online courses at both undergraduate and postgraduate levels that are not offered in physical mode on campuses. "Earlier, universities were required to offer the online courses in the physical mode as well but there are many areas which are not offered in physical form but you can have expertise by collaborating with top educational institutions within India and outside," said Kumar.
Also Read| UGC releases draft guidelines on credit system, entrepreneurship, skill-based learning
Shifting from the elimination method through cut-offs in admissions, Kumar said, any student after Class 12 will be able to attend courses in the digital university. The decision will allow students from disadvantaged sections who were unable to perform well in board examinations. "We hope this will provide opportunities for students across the board. I come from a village background, I know there are many talented students but for various reasons, they are unable to perform in board exams. Later they perform really well when opportunities are available," said Kumar in the webinar.
'No job losses for teachers'
Addressing concerns regarding the digital university, the UGC chairman said that the institutions will not lead to job losses for teachers. "There are some people who say that there will be job losses for the teachers if digital education becomes a popular mode of imparting higher education. In a large country like ours, the establishment of physical colleges and universities will continue to happen. There is absolutely no truth in the allegation that there will be job losses for the teachers," said Kumar speaking at the webinar.
Also Read| Delhi University executive council approves UG Curriculum Framework
To align education with industry demands, Kumar advocated the need to provide personalised and customised education. " We need to see the trends on how hiring is taking place across the industries. Today, trends show that skill-based hiring is more prevalent rather than degree-based hiring. The digital universities will provide the opportunity to customise and personalise education for the students. So that they acquire the skills that are required by the industry," he elaborated.
Speaking about the evaluation method for students learning in online mode, Kumar proposed the use of proctored tests or designated centres for examination. "There are others who have raised concerns about how to evaluate these students because they are distributed geographically. But there is enough technology available to us which can provide opportunities to continuously evaluate these students in a continuous manner using either proctored way or students to designated centres where these evaluations can take place," said Kumar.
Edtech and Universities
As part of reforms, Kumar announced that universities will be given more freedom to collaborate with ed-tech platforms. Kumar said that universities will be able to utilise facilities offered by ed-tech platforms to provide quality education. "India is ahead of the curve in terms of educational technology. There is enormous talent in India in the form of edtech start-up companies. Universities need not establish these technology platforms because it will be a duplication of efforts," said Kumar. UGC chief asked universities to use the edtech cloud platforms. "The universities can make use of tech facilities available in these ed-tech platforms in terms of animation, visual effects, gaming, etc. to create high-quality content to enable students to be outstanding in learning and contribute towards the growth of our country," he added.
Earlier, UGC had warned their recognised universities and institutions against offering courses in distance learning and online mode in association with edtech companies, saying no "franchise agreement" is permissible as per norms.
Digital university proposal
The director of the Indian Institute of Technology (IIT) Madras, V Kamakoti proposed a "Digital University Ecosystem" in the virtual discussion. Following a hub and spoke model, Kamakoti suggested the integration of NPTEL digital universities with eminent technical and non-technical universities. He further suggested a regulatory framework that grants digital universities the power to recommend deemed university status to institutions that are part of the ecosystem. In academics, the university should include foundation courses, skill-based courses as well as specialisations, Kamakoti suggested in the webinar.
Also Read| UGC NET 2021 result declared: Know subject, category-wise cut-off for JRF, assistant professor
To boost access to quality education, K Rajaraman, secretary in the department of telecommunications, proposed a digital infrastructure. The plan, as proposed by Rajaraman, includes block and panchayat level public digital kiosks, digital libraries, BSNL wifi hotspots, fiber to home connection at 15,000 exemplar schools, private and public schools.
Prime minister Narendra Modi, inaugurating the webinar on the positive impact of Union Budget 2022, said that the digital university will eradicate the problem of seat shortage in higher education. PM Modi urged the All India Council for Technical Education (AICTE), UGC and the education ministry to expedite the work on setting up the digital university.
---
Follow us for the latest education news on colleges and universities, admission, courses, exams, schools, research, NEP and education policies and more..
To get in touch, write to us at news@careers360.com.