UGC Policy: Dual degrees like BSc-MBA; college merger, autonomy; multidisciplinary clusters
UGC Policy: Dual degrees like BSc-MBA; college merger, autonomy; multidisciplinary clusters
UGC plans for college autonomy, multidisciplinary universities, dual degree programmes. Draft in public for comment.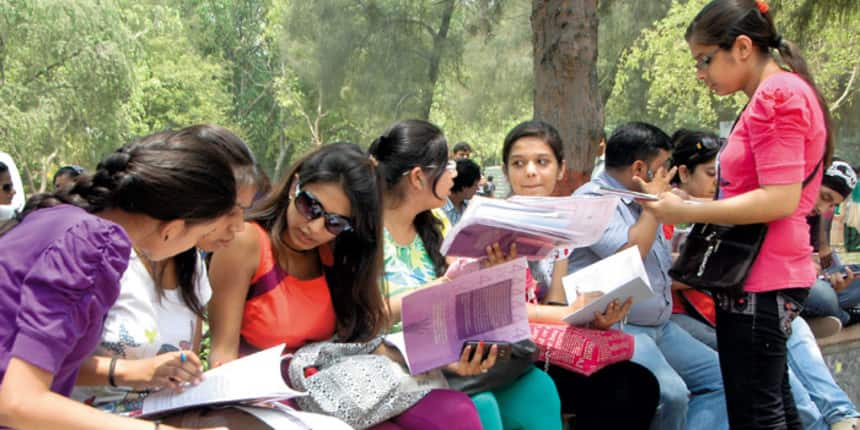 NEW DELHI: By 2035 all affiliated colleges will become degree-awarding multidisciplinary autonomous institutions, according to the latest draft guidelines of University Grants Commission.
The Draft Guidelines for Transforming Higher Education Institutions (HEIs) into Multidisciplinary Institutions are meant to guide the conversion of single-stream institutions into multidisciplinary HEIs, that is, large universities, and autonomous degree-awarding educational institutions.
Laying down a roadmap for the higher education institutions, the new guidelines recommend collaboration with nearby institutions in the form of clusters or to become a constituent part of a university or become standalone autonomous institutions. If it comes into effect, such institutions will be able to design the syllabus, conduct examinations, and award degrees independently. In the current federal structure, colleges are affiliated to larger universities which are the degree-awarding bodies. For example, students graduating from any of the Delhi University colleges will leave with DU degrees.
Also Read| UGC releases draft guidelines on credit system, entrepreneurship, skill-based learning
When an HEI becomes a constituent college of the large university, the guidelines said, it may collaborate with other constituent colleges of the university or open new departments to achieve the status of multidisciplinary institutions. As per UGC's plan, all such institutes will come together in an "integrated higher education system", including professional and vocational education. To attain the multidisciplinary status, the policy document also suggests opening departments for languages, literature, music, philosophy, Indology, art, dance, theatre, education, mathematics, statistics, and more.
The guidelines further talk about bringing the affiliated colleges on to the track of "progressive autonomy" where the institutions pass through several stages of academic freedom leading to a degree-awarding institution and finally into a university.
The UGC has sought suggestions on the draft from stakeholders by March 20, 2022.
Types of universities, dual-degree
UGC draft guidelines proposed the setting up of three types of multidisciplinary universities – research-intensive universities (RU), teaching-intensive universities (TU), and degree-awarding autonomous institutions that are smaller than universities. The multidisciplinary TUs and RUs will be large universities, as per the document, with 3,000 or more students.
Also Read| UGC draft guidelines on 'development plans' cover campus size, recruitment, promotions
Moreover, a student will be allowed to pursue dual degrees from two different universities at the same time without going through the admission process again. Under the dual degree arrangement, students enrolled in an HEI can take up the first degree at the host institution and the second degree at the partnering institution leading to dual degree.
For instance, a BSc student in one university can also enroll in an MBA programme in a partnering university simultaneously. The student, in the end, will receive a degree of BSc-MBA, the document said. Institutions will have the liberty to collaborate with other institutions covering all aspects such as the number of seats, modalities of transition from one institution to another, and awarding the degree. Partnering institutions, the guidelines suggest, will provide hostel facilities, wherever possible, for students while they are pursuing degrees in the particular institution.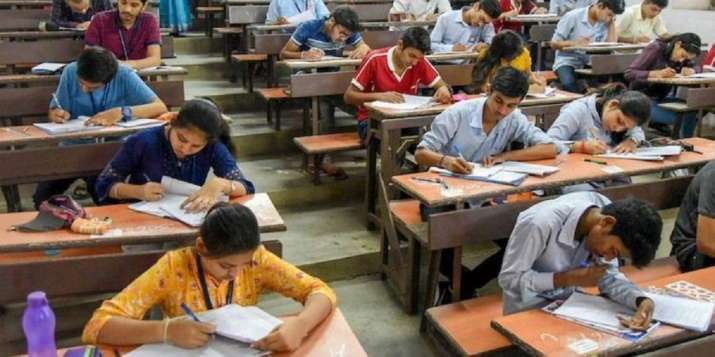 A BSc student in one university can also enroll in an MBA programme in a partnering university simultaneously. The student will receive a degree of BSc-MBA in the end.
Cluster colleges
For single-stream institutions and multidisciplinary institutions with poor enrollment, the document recommends merging as one cluster affiliated to a large university offering multidisciplinary programmes. The idea is to improve the availability of resources and grades in NAAC accreditation for such institutions.
Also Read| UGC invites suggestions on draft amendments to ODL, online programmes regulations
"This will ensure that colleges with poor enrollment and fewer resources can offer multidisciplinary programmes and can have access to better facilities for the benefit of all. The cluster colleges shall aim at making the courses more dynamic through collaboration with other universities, prestigious government institutions, and reputed industrial houses and also avail of the courses offered in the online and ODL mode," the document said.
The member colleges in a cluster will continue to function as affiliated colleges under the university with a board of governors and various academic and administrative councils. The document has laid down a management model for both private and public institutions. After the initial years, the parent university can affiliate the cluster of colleges as a single unit to eventually turn into an autonomous degree-granting cluster of colleges.
Multidisciplinary Research
The guidelines further aim to establish a "multidisciplinary-based research collaboration" among institutions. It suggests creating a research ecosystem that allows students and teachers to design research, publish and patent findings, and write research articles. The UGC guidelines on multidisciplinary research aims to facilitate the research component in four-year undergraduate programmes as well. It also proposes collaboration with industries to provide a hands-on experience to students while preparing to meet the industry demands.
Also Read| SSC CHSL 2022 application form the last date today; Apply at ssc.nic.in
For research in cluster colleges, the document said: "faculty from different institutions of a cluster can be encouraged to design multidisciplinary projects in areas of National priority and supervise students interested in multidisciplinary research through the MRC. The MRC should work out the modalities of collaboration between institutions in enabling faculty members to supervise UG and PG students in research."
---
Follow us for the latest education news on colleges and universities, admission, courses, exams, schools, research, NEP and education policies and more..
To get in touch, write to us at news@careers360.com.