"University Autonomy is Freedom to do what the society expects them to do"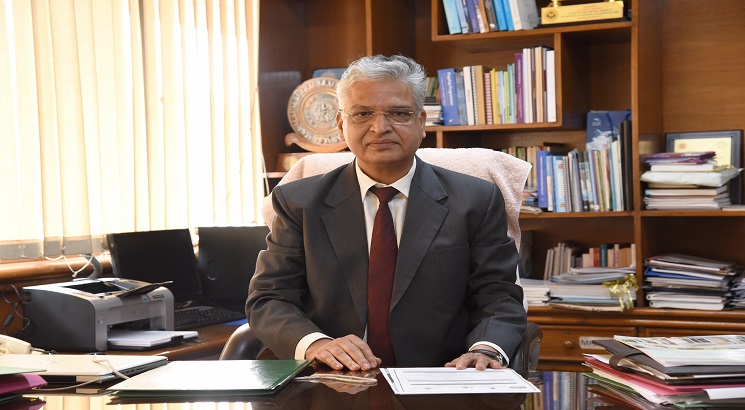 Abhay Anand
|
27th Jun, 2018 - 5:50 p.m. IST
Prof. Faraq Qamar, Secretary General of the Association of Indian Universities (AIU), discusses about the trends in the higher education system and how to solve some of the issues plaguing the domain…
Q. What are the strengths of the Indian universities?
A. Our biggest strength has been that despite having limited resources, by spending a partly sum on per student basis, we have been able to provide a decent quality higher education. Secondly, we have made education accessible and available to all the social and economic groups. So our higher education system is not elitist.
Q. How does AIU help the universities to maintain their autonomous character?
A. We keep on conveying what needs to be done to promote the autonomy of the universities in the country. By autonomy of universities, I mean freedom to do what the society expects them to do. There are societal expectations from the universities. These expectations are about creation, development and dissemination of knowledge, training and preparing people for society and nation-building for the economy. This is our mandate and this is how we help the universities to maintain the autonomous character.
Q. There has been a rise in research awareness among the universities. How come this sudden change in Indian education mentality?
A. Well, I would like to say that we have been gradually building the research culture, as teaching and research are the key components of higher education. It is only through research that you open new frontiers of knowledge. Institutions have woken up and some of them have started incentivising their faculty members to take up research. Global funding for research has also gone up. Awareness among the teachers to publish more has gone up, and as a result, a lot of teachers have started to publish their research. This is leading to a new challenge of maintaining the quality. The focus is also shifting to the thought of monetising the research.
Q. Can you throw some light on institutes of eminence?
A. It is an initiative by the Government of India and the UGC. The idea was to help our universities come into the top 100 of the world rankings. So they thought of identifying 10 public and 10 private universities in the country and provide enabling conditions and the necessary funding to help them breach that barrier of top global universities. Once these institutions are selected many of the UGC regulations can be eased. They would be able to hire faculty, launch new programmes and form their own policies. For public universities, there is a hope that this will bring a change, but much would depend on which universities are identified.
Q. Indian higher education system is churning out a high number of engineers and management students, but their employability is very less. What are your thoughts on that?
A. We have expanded our higher education system, we are producing more graduates than before, but at the same time, the way the economy has grown, it has not been creating enough jobs in the formal sector. If you look at the last 30 years data, the job scenario in both public and private sectors has seen only a marginal increase but there have been more institutions and enrolments; as a result, more graduates are coming out. What I am saying is that we cannot blame the education sector alone. If we had been creating enough jobs then many of these graduates would have been employed. There are many graduates who are unable to find jobs in India go abroad and do extremely well. I am yet to meet international companies or recruiters who are yet to say that Indians who they have hired are incompetent. Some people also say that many Indians who work abroad, work harder than they would have done in India. I would like to say here that it is all a question of the ecosystem we create.
I think that the education system, the economy and the ecosystem have to be blamed together.
Stay updated with latest Education News