AKTU: Why BTech seats are going vacant in UP engineering colleges
AKTU has reduced BTech seats, adopted JEE Main to improve standards. Despite vacant seats, UP government is setting up 6 more engineering colleges.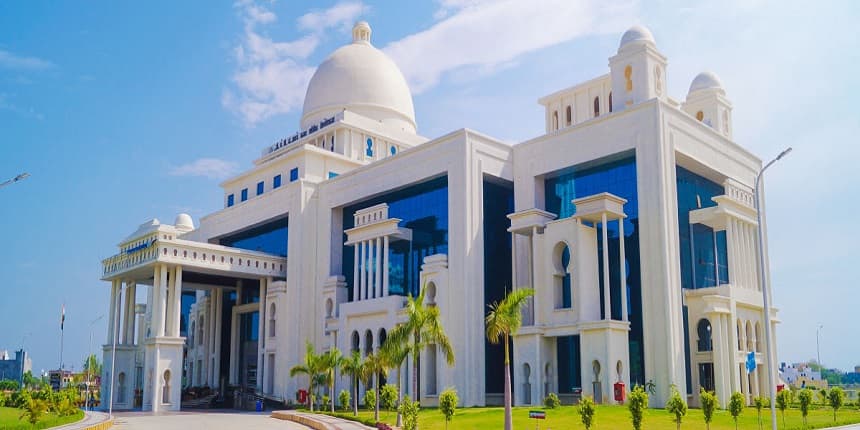 Sanjay
|
May 3, 2023 - 11:39 a.m. IST
NEW DELHI: APJ Abdul Kalam Technical University (AKTU) in Uttar Pradesh changed its admission process and reduced the number of seats to improve standards. Despite this, BTech seats are going vacant in institutions affiliated to it.
Teachers blame the "disturbed academic cycles", the "low-quality infrastructure and labs" and outdated curriculum in many institutions. Students believe that the locations of many of the colleges – in tier-three cities and semi-urban towns – are a serious disadvantage. Taken together, these factors have impacted admissions at one end, and placements at the other. According to the Times of India, in 2022-23, AKTU colleges had just 30,000 registered candidates for the roughly 70,000 seats left after several poorly-resourced engineering colleges shut, culling thousands of seats.
In this situation, the UP government is building six new engineering colleges across the state.
AKTU and engineering education
Formerly Uttar Pradesh Technical University (UPTU), AKTU was established by the state government in 2000. AKTU affiliates state colleges offering technical education programmes including engineering, pharmacy and architecture. A total of 183 private and 15 government colleges affiliated to AKTU offer BTech courses; 73 private and seven government colleges offer MTech programmes.
Not one AKTU college made it to the top 100 engineering colleges in the government's National Institutional Ranking Framework (NIRF) 2022. The private Noida Institute of Engineering and Technology, Noida, ranked at 145 and another five colleges, between 187 and 300.
Plus, its vice chancellor (VC) Pradeep Kumar Mishra was suspended for "financial irregularities" and "corruption" in February 2023 and its registrar, Sachin Kumar Singh, in March 2023. Alok Kumar Rai, VC of University of Lucknow, has additional charge of AKTU.

Also Read | AKTU to teach BTech first-year in Hindi, AICTE to introduce books
Empty seats, JEE Main
AKTU had been struggling to fill seats for a while. In 2021-22, it had 1.34 lakh BTech seats, of which it could fill could only fill 20% (19,057) through the university counselling and around 66% (70,559) through direct admissions, mostly in private colleges, according to the Times of India; 44,384 seats remained vacant.
Till 2021, admission to technical education in UP colleges was via the state-level Uttar Pradesh Combined Entrance Test (UPCET). Now, for engineering, the university participates in the national-level Joint Entrance Examination (JEE) Main. However, counselling – the process of assigning a seat to a candidate – is still with state authorities.
The change in the admission test, says a section of teachers, was intended to improve standards but has had little impact. "[It] has no effect at all. ….In the end, most private colleges are filling their seats through spot counselling and open rounds [direct admissions]. I am in touch with faculties in other colleges and we have not observed any significant improvement in the admission process or skills of students taking admission," said an assistant professor of a Lucknow private engineering college, on the condition of anonymity.
Pawan Tripathi, AKTU spokesperson, countered, "Seats are not being filled fully through direct counselling. Most of the private colleges fill their seats through spot counselling and direct admission till the last moment. This also results in delay in the academic process, but we are working to improve the academic cycle."
Also Read | BTech in India: Waning seats, declining enrolment, shows AICTE data
Disrupted academic cycle
Rahul Agarwal joined HRIT, a private engineering college in Ghaziabad through spot counselling in November 2022 after failing to get admission anywhere else. "There is a gap of just 10 days between two semesters of first year. We don't get proper breaks and this affects our learning and mental well being," he said.
The Covid-19 pandemic disrupted the academic cycle, of course, but there are other reasons for delays as well, as Tiwari pointed out. The counselling process goes on for months. In 2022-23, it began on August 31 and ended on November 25. The students who joined in November – typically through direct admission – barely had any time before exams were upon them.
"The university and colleges want to fill their seats till the last moment of the counselling. This creates a situation in which students are admitted from July to November. The first semester exams usually happen in December. How can you expect a student to perform well if he takes admission in November ?" asked the teacher.
"We wrote the fifth semester exam in February and now we are told that our sixth semester exam will be in May. How can we learn the skills and study?" said Sachin Maurya, in third year at a private engineering college in Prayagraj.
Infrastructure, labs, curriculum
Even without being rushed from admission to an exam and then another, the quality of learning is compromised at several institutions.
"There are 52 students in my class and hardly 35 appear," said Maurya. "Teachers rarely take practical classes. We have labs but they are non-functional. The teachers did not conduct a single practical class to make us learn Python. We studied on our own for the semester exam."
Lokesh Pal, who graduated from a private college in 2018 added: "We had labs in our college but devices in them were not functioning. We did not have good faculties and proper infrastructure."
Also Read| Engineering: 60% seats vacant, BTech in regional languages see a slow start
But students' and teachers' experiences vary widely across institutions. Aman Yadav, in final year of civil engineering at the public but autonomous Kamala Nehru Institute of Technology (KNIT) Sultanpur said his classmates "get all the books required in our course" and that the "college infrastructure is better compared to other state engineering colleges but not the best".
Even the curriculum needs updating. "We do not have labs and equipment to teach students the latest technology like artificial intelligence (AI), machine learning etc," said Shivprakash Shukla (name changed on request), a teacher at a government engineering college. The "outdated curriculum" and "conventional style of learning", he said, are impacting a critical aspect of a professional course – job placements.
Jobs and locations
When Lokesh Pal was graduating from a Ghaziabad engineering college in 2018, his batch "did not see a single company offering core mechanical jobs during our placement session", he said. "Several BPO companies visited the campus but they were offering jobs completely remote from our course. Many of my classmates were jobless," said Pal, now employed where he can use his mechanical engineering degree.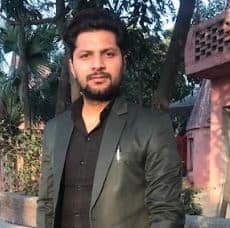 Lokesh Pal, former AKTU affiliated engineering college student. (Image: Special Arrangement)
Students believe the locations of their colleges work to their disadvantage, especially if they have studied anything other than computer science engineering (CSE) or information technology (IT).
"Mostly, in CSE and IT branches, students get placed at good packages in campus recruitment drives but other branches have to compete for jobs in off-campus placements," said Aman Yadav. Due to KNIT's location, students have to either travel to the companies' offices or to the AKTU campus in Lucknow to compete, he said.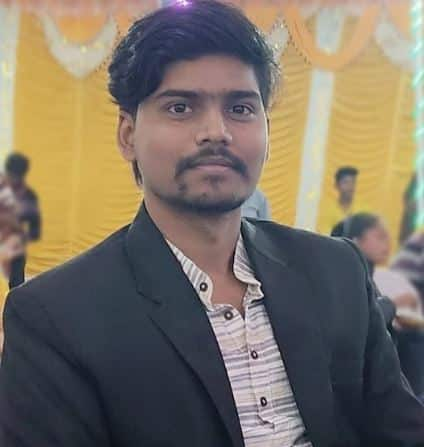 Aman Yadav, final year civil engineering student at KNIT Sultanpur (Image: Special Arrangement)
"Our college location is a drawback," said Ritik Kumar, electrical engineering student at Rajkiya Engineering College, Bijnor, echoing Yadav. Students said that in many institutions, college placement cells "remain inactive", often failing to call major recruiters to campus. Currently, the average package of a placed engineering candidate from an AKTU college, according to students and teachers, is around Rs 6 lakh per annum.
Also Read | BTech Placements: How mass tech layoff has put fresher jobs at risk
Even CSE students are growing anxious. Rupinder Yadav, in final-year of CSE at Bundelkhand Institute of Engineering and Technology (BIET) Jhansi said: "We had a good placement record of CSE and IT branches last year. However, we are being told that fewer companies will be coming this year due to recession and mass layoffs in IT companies."
Shukla believes the problem goes beyond just location. "Most companies want to hire from Indian Institutes of Technology (IIT) and National Institutes of Technology (NIT) because they know that students of those colleges are well-versed in the latest technologies. ….When companies don't have a huge budget for new talents, they visit AKTU. We have to invest in labs and revise the curriculum," Shukla added.
Tiwari argued that the low placement record is due to low demand for engineers in general. "University has its own placement cell consisting of 50-60 members. However, placement of students is the responsibility of the college. Students do engineering with the sole aim of getting a well-paying job. But there is not a high demand for engineers in the job market, where will you place the students? This leads to less number of students interested in pursuing engineering. However, the number of vacant BTech seats in our university has been decreasing over the years," he said.
---
Follow us for the latest education news on colleges and universities, admission, courses, exams, schools, research, NEP and education policies and more..
To get in touch, write to us at news@careers360.com.
Know More About
Rating
3.8/5
Download Brochure