Engineering: 60% seats vacant, BTech in regional languages see a slow start
Engineering: 60% seats vacant, BTech in regional languages see a slow start
AICTE is still optimistic but engineering courses in regional languages have struggled in the first year. Some are actually bilingual.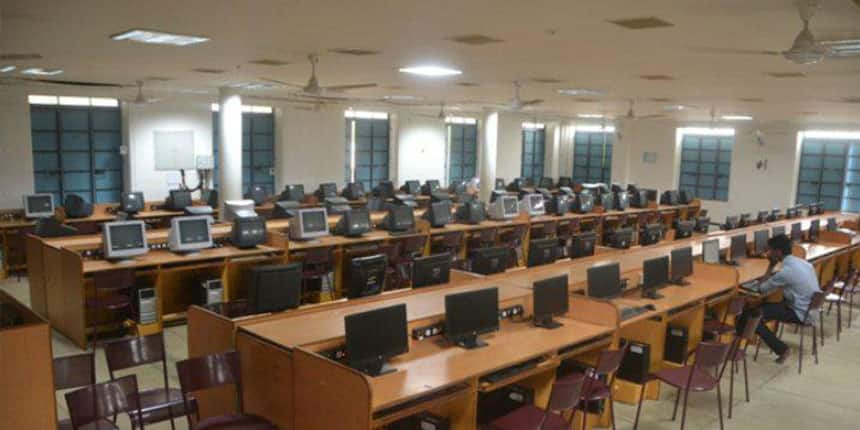 NEW DELHI: A classroom meant for 60 BTech computer science engineering in Hindi students at Pranveer Singh Institute of Technology (PSIT), Kanpur, sat gathering dust in the 2021-22 academic session. The college, affiliated with Abdul Kalam Technical University, had recruited teachers, sourced textbooks, prepared to offer bridge courses for the new batch, but not a single student took admission last year.
4 min read
Mar 05, 2022
In July 2021, technical education regulator All India Council for Technical Education (AICTE) approved 11 regional-language BTech courses in India. Nineteen mostly-rural engineering colleges offered a few select BTech courses like computer science, and mechanical and electrical engineering in Hindi, Marathi, Kannada, Tamil, Telugu and Bengali. BTech courses in Gujarati, Malayalam, Assamese, Punjabi and Odia are yet to take off.
Together, these colleges had 1,230 seats in 26 BTech courses. Of these, a majority —18 courses — are BTech in Hindi, offered in states like Haryana, Rajasthan, Madhya Pradesh, Uttarakhand and Uttar Pradesh. In Karnataka, three colleges had 30 seats each in Kannada-medium and there were 60 each in Marathi, Telugu and Bengali. Less than half the seats were filled.
Nevertheless, AICTE is optimistic about a gradual increase in interest.
"From our internal survey, we found that only 40 percent of seats have been filled in 2021-22. It is just the beginning and eventually, more people will see the merit in these programmes. I am hopeful that the courses will pick up in popularity in coming years," said Rajive Kumar, member secretary, AICTE.
The move, according to academics, was intended to increase the Gross Enrolment Ratio or GER as envisioned in the National Education Policy (NEP) 2020. However, enrolment figures
are dismal.
Also Read| No JEE Main needed? AICTE scheme allows 'gifted students' admission without exams
BTech: Few takers
While the AICTE announced the policy decision with 14 engineering colleges in July, more colleges were added to the list later. Several colleges in Haryana and Karnataka received AICTE approval in October. Classes for technical courses, as per the AICTE academic calendar, were scheduled to start in September which was later pushed back to November. However, this schedule was not applicable to the institutions that had already completed the admission process and started classes as per the earlier schedule.
SJC Institute of Technology, Karnataka, which had 30 seats in BTech civil engineering in Kannada, did not see any admission either. "We received the approval quite late and that gravely impacted our admissions last year. We were able to admit two students to the Kannada engineering programme but these two students, later on, dropped out to join the conventional engineering courses," said GT Raju, the principal.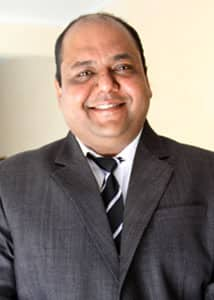 Dinesh Goyal, director, Poornima College of Engineering and Technology, Rajasthan.
While these two colleges saw no admissions, others struggled for students too. "The initial response to the course has been very lukewarm. We managed to fill only one-third of allotted seats," said Dinesh Goyal, director, Poornima College of Engineering and Technology, Rajasthan.
Also Read| Reforming MTech: IITs, other engineering colleges are launching PG degrees in new fields
According to him, college admissions suffered due to several administrative hiccups. "The study material was not there and the university was supposed to resolve issues related to exam pattern etc., which delayed admissions as well. Due to a small window for the implementation of the courses, we found that not many were aware of the regional language course," Goyal explained.
At the Technique Polytechnique Institute, Hooghly, West Bengal only 30 percent seats were filled. "I believe that parents are not properly guided by the media or any other sources regarding the issues. Not many knew about the availability of such a course. Although we have not yet received any enquiries for the next session either, we are hopeful that the admission will be better in the next session," said Avijit Karmakar, principal.
Sanjeev Bhalla, director of PSIT disagreed. "The BTech in regional languages was announced by the AICTE last year. An ample amount of information and advertisement was made by the council and it was made known to everyone. It is a bit difficult to digest if someone says that they were not aware of the programme. At least I do not buy it," he said.
Also Read| NIT Silchar's PhD programme brings doctors, computer science engineers together
Without admission, the infrastructure acquired for the course remained unutilised, said Bhalla. "We need to maintain a particular faculty-student ratio as per norm. Since most of the programmes are accredited, we recruit more teachers than what is required. The NBA norms are more stringent. We had 60 seats in our kitty so we had to employ extra resources that remained unutilised. Maybe AICTE will come up with some guidelines that will allow us to either convert these seats into a conventional course or surrender these 60 seats," he explained, adding "Honestly, I do not see any hope for the next academic session either. Students are clearly not comfortable with studying BTech in regional languages here."
As per the National Board of Accreditation (NBA) norms, for starting one programme, 1,400 square metres of developed space is required, including classrooms, tutorial rooms, meeting rooms, seminar halls, conference halls, faculty rooms, and laboratories.
BTech In Marathi: A few exceptions
Unlike the others, Pimpri Chinchwad College of Engineering, Maharashtra, managed to not only fill the approved intake but even exceeded it with eight more students taking admission in Marathi BTech computer science. "The response has been fantastic. Even before we started the course, the college had received several enquiries from students. There are many who take admission but fail mid-course because they do not follow the English medium. This course will help them get over that hurdle," said Prashant S. Patil, registrar of the college.
Also Read| Interview: 'Keep broadening the horizon,' says IIT Kanpur director
NRI Institute of Technology, Andhra Pradesh, was also able to fill 50 percent of the seats and expects to fill all seats in the upcoming academic session. "We are constantly receiving queries on the regional -language BTech. Students and teachers want to know how the classroom teaching happens, and how the exams are conducted. This year, 30 students have taken admission out of the 60 seats but in the next academic session, I am confident we will have 100 percent admission," said the principal. Nagabhaskar Challa.
Meanwhile, the AICTE is expecting more colleges to join. "It is possible that BTech will be offered in Odiya, Gujarati and Punjabi. Colleges from the respective states may apply for the upcoming academic session. So far, we have not received any request from Kerala," said Anil Sahasrabuddhe, chairman, AICTE.
The question of jobs
Apprehensions regarding job prospects and the challenge of teaching and learning in a regional language and then in English, according to Bhalla, has discouraged students from joining the programme.
"Many students were apprehensive about whether the industry will absorb them or not. Another challenge was teaching the technical terms in Hindi-medium but we were ready to accept these challenges and started the course. We were prepared to give a bridge course in English and train students to be job ready but since no student took admission, none of our plans were implemented," said Bhalla.
Also Read| IIT Patna CSE team working on curbing hate speech online. First stop: Twitter
Apart from PSIT, Ajay Kumar Garg Engineering College, GL Bajaj Institute of Technology and Management and Noida Institute of Engineering Technology offered BTech computer science in Hindi.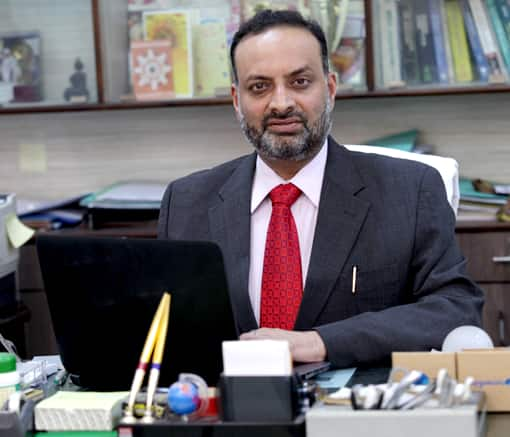 Rajeev Agrawal, director, GL Bajaj Institute of Technology and Management.
"It is not that there are no jobs available for students studying in regional languages. There are many sectors that are looking for students with regional language background as well. For instance, today there are so many mobile phone applications that require a Hindi version. Google translation is becoming popular and students graduating from this batch can also be absorbed in such sectors," said Rajeev Agrawal, director, GL Bajaj Institute of Technology and Management.
Raju disagreed. "The government of Karnataka and Visvesvaraya Technological University should also take steps to allay the fear of parents and students. I had suggested that the state government and the university implement a reservation scheme for BTech Kannada graduates in government jobs. This way, more students will get the assurance that they lack in terms of placement at this juncture," said Raju.
Also Read| 'No fruit or milk': Food inflation making mid-day meals lighter, less nutritious
Others conducted surveys among recruiters to ensure placements. "Before introducing the course, we had contacted several representatives of industry who are also part of our academic board of studies. All are appreciative of the programme and have agreed to provide placements to our students," said Patil of Pimpri Chinchwad College of Engineering.
Not entirely in vernacular
There's another reason for the wide disparity in response. Engineering colleges that managed to attract some students are not teaching students entirely in the regional language. Even though the NEP 2020 emphasises the promotion of Indian languages, the industry still needs English. Every college has adopted its own strategy to help students in communicative as well as technical English.
"Mostly, the content has been taught in a bilingual manner. It was advised by the council [AICTE] that the teachers teach in mixed languages. The same goes for examinations – students are allowed to use both Hindi and English while writing a test. Moreover, English communication is a part of the curriculum that is necessary for future placements," said Agrawal.
The only college offering BTech in Telugu, NRI Institute of Technology, will gradually phase out teaching in the regional language over the course of the programme. By the time students reach their fourth year, the course will be taught primarily in English.
Also Read| MBBS Admission: Why NEET cutoffs vary widely for medical colleges at close NIRF ranks
"The students are taught in a blend of English and Telugu. By the time the students graduate, we want them to be proficient in English. If the student wants to go for higher education or take a job in an MNC, they must speak English. In the first year, we teach 75 percent in Telugu and 25 percent in English. Later on, we plan to teach 50-50 and then gradually teach 75 percent in English and 25 percent in regional language," said Nagabhaskar Challa.
The books are also bilingual. "Even though the course is meant to be taught in regional languages, classroom teaching has been bilingual throughout the semester," said Goyal of Poornima College of Engineering and Technology. "Since not all technical terms can be translated into Hindi, we have, more or less, tried to teach students in both Hindi and English. Even the books are bilingual. For instance, Hindi term "chakravaat" will have its English translation, "thunderstorm" in brackets." The college also offers a non-credit bridge course in English for a duration two to four hours in a week.
---
Follow us for the latest education news on colleges and universities, admission, courses, exams, schools, research, NEP and education policies and more..
To get in touch, write to us at news@careers360.com.