UP Schools: Basic technology labs are bringing dropouts, child labourers back to class
UP Schools: Basic technology labs are bringing dropouts, child labourers back to class
UP Schools, UNICEF: The lab initiative in 15 UP districts uses pre-vocational, practical training to bring dropouts to school, curb child labour.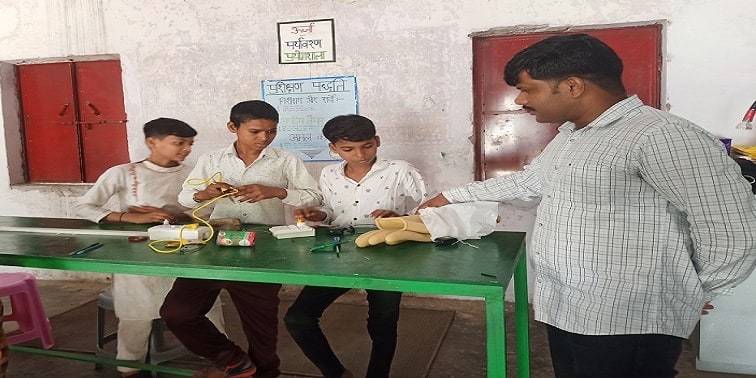 KANPUR: Shikha Pal, 13, had dropped out of school three years ago and spent her time at home or working on the farm. In April, she went back to school. The Prathmik Vidyalaya in Yashoda Nagar area of Kanpur City had just launched an Introduction to Basic Technologies Laboratory (IBT Lab) and years after she had abandoned formal, classroom education, Pal and her family were interested.
The IBT Labs are one of Uttar Pradesh government's initiatives to bring children aged 11-14 years who have dropped out of school back into the fold. Uttar Pradesh's Basic Education Department, international non-profit UNICEF, Indian non-profit Vigyan Ashram and the Indian Institute of Education (IIE) Pune, teamed up to establish 60 IBT Labs across 15 districts to familiarise students with and teach through basic technologies they encounter in their everyday lives.
This pre-vocational training is in four areas – basic engineering, energy and environment, home science and home health, and agriculture and animal husbandry.
The weekly lab sessions run along with regular classes and Pal, with about three others, has been attending both since April. Over the months, they have built a cooler out of scrap, a torch, and a study lamp and learnt the science behind each in the process.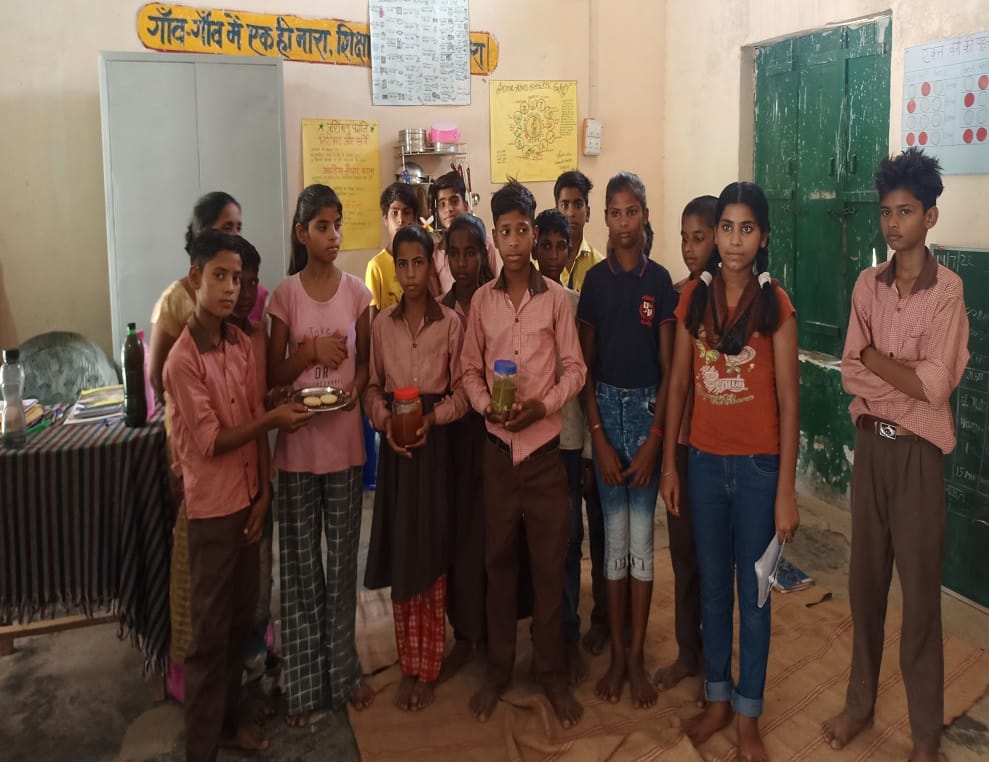 Kanpur: IBT Lab at Kulgaon Composite SchoolAlso Read | Nearly 30,000 teaching posts vacant in Maharashtra, Telangana in Classes 1-8
UP Schools: 15 districts, 60 labs
Planned in 2021, the IBT Lab project took off in April this year. Fifteen districts were selected including Agra, Prayagraj, Bareilly, Chadauli, Ghaziabad, Gorakhpur, Jhansi, Kanpur Nagar, Lucknow, Mathura, Moradabad, Meerut, Saharanpur, Bulandshahr and Varanasi.
Four schools are picked from the district's urban centre and each given a different type of lab to start with. There are 60 labs in total but they travel. After four months at one, the lab shifts to another school and a different type takes its place. The Yashoda Nagar school had an engineering lab; it will get home science and home health next.
The partnership has resulted in enrolment of 5,370 out-of-school children – 2,797 boys and 2,573 girls – across the targeted cities. "Addressing the needs of the vulnerable children required a multisectoral approach through pre-vocational courses which are integrated with academic learning in the schools," said Ritwik Patra, education specialist, UNICEF Uttar Pradesh.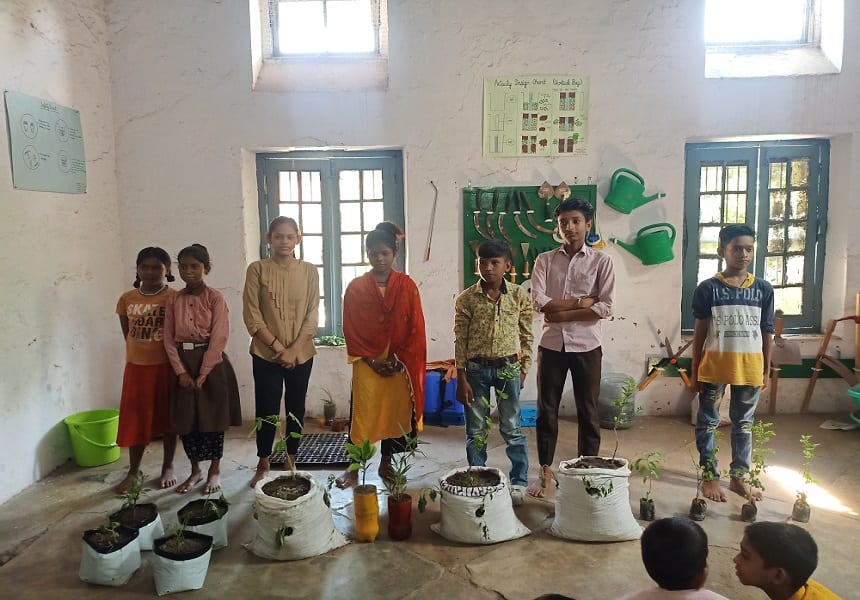 Agriculture lab at Sadar Bazar school, Kanpur "Through project-based learning and enabling students to learn by doing things, we are trying to inculcate the basic skills of mathematics and science," he explained. "We are using exciting activities so that they not only come to school regularly but also understand the concepts. Through schemes like IBT we are trying to map these vulnerable children, who are either child labourers or disabled, and through different activities bring them to school. I understand the challenge is huge but we are trying to provide social protection to these vulnerable children and families. It will take at least two years."
Further, learning-by-doing is the natural way of learning. "We have all learnt most of what we know by actually doing things," added Yogesh Kulkarni, executive director, Vigyan Ashram, Pabal, Maharashtra.
Also Read | Over 98% educational blocks in Bihar are backward: Education Ministry
Kanpur Schools: Dropouts, child labourers
As part of his budget speech, UP chief minister Yogi Adityanath promised to enrol two crore children in school in the state.
According to central government data released last year, Uttar Pradesh had one of the worst retention rates among the larger states. The challenge is not only to bring children back to school but also ensure a smooth transition by addressing learning gaps.
"The labs have attracted children to the schools. Through them, we are trying to build confidence, remove fear of exams and books, and also develop interests and practice-based learning in students," said Sharad Yadav, programme coordinator, Vigyan Ashram and of a few labs in UP.
Areas like Yashoda Nagar, and Kulgaon have a high number of dropouts, said teachers, but that didn't reflect in the survey conducted under the SHARDA – School Har Din Aye – programme which involved identification and enrollment of out-of-school children.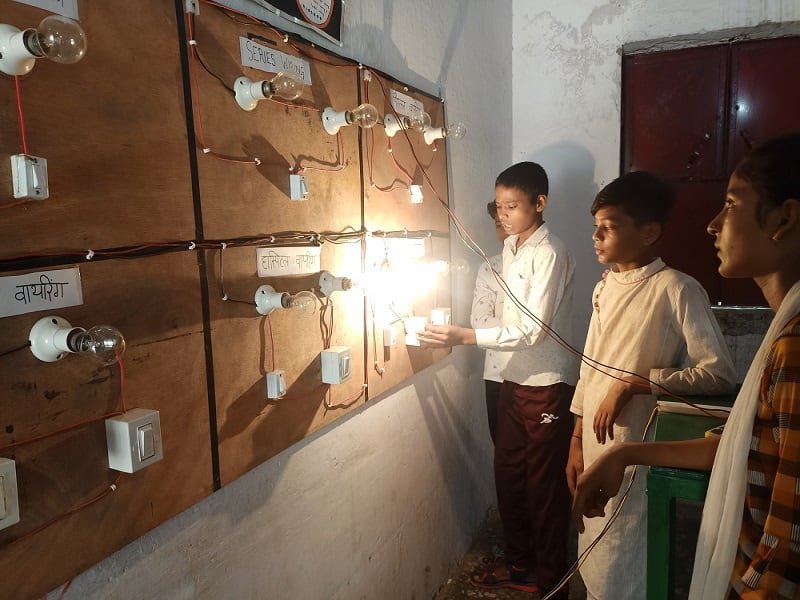 Kanpur Schools: Wiring demo at Yashoda Nagar IBT lab"Here, children aged three-five years are sent to school and the older ones, aged eight and above, are sent to work. And most of the dropout and out-of-school children are good in studies," said Sudhir Kumar, principal, Kulgaon Composite school which had a home science and home health lab.
Kumar had seen a girl from his school ploughing a nearby farm several days in a row. When asked to come to school, she refused, citing financial difficulties and her parents being employed elsewhere.
"Slowly, we are trying to get more students to the lab," said Furkhan Ali, principal, Sadar Bazar Composite School which has an agriculture and animal husbandry lab. "This kind of basic and technical education is a must and students are influenced by the activities. They can use these skills to become job creators."
Also Read | NMMSS Scholarships for poor children dropped 51.9% in five years
Science Labs: Tech and the curriculum
While intended mainly for school dropouts and child labour in the 11-14 years age-bracket, children who were already enrolled have also started participating with interest in the labs.
"All the four labs [in Kanpur] are connected with the curriculum," explained Yadav. "We teach them through practice-based learning. For instance, in geography, children are taught different kinds of soils; in science, we teach students about the different kinds of elements these soils have like potassium, nitrogen, etc. All this is taught in the energy, environment and agriculture lab through practical and innovative ways, making it more fun and interesting."
For example, in the agriculture lab, students learn how to make compost, learn the difference between dry and wet waste, hydroponic, drip irrigation, and innovative ways of farming in urban spaces.
Harshit Shukla, the IBT Lab coordinator for Sadar Bazar Composite School, Kanpur, is training students to grow different kinds of vegetables and fruits in vertical bags. "After three months of training, we are seeing that children have developed an interest in gardening. Students are now doing organic farming using vertical bags even in closed spaces," he said. Shukla has also taught students to market what they grow.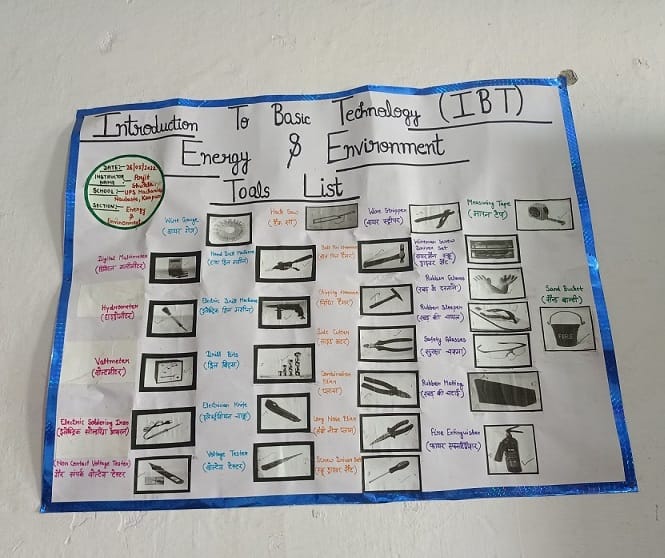 School Lab: Energy, environment IBT labAlso Read | Children as young as 12 in UP's Sultanpur addicted to tobacco
Shalini Pandey, a coordinator for the Yashoda Nagar Composite School, added that there is a small rise in enrollment due to the lab. "Children are now interested in learning and knowing different techniques taught in the electrician's lab, currently set-up in our school," she said.
Students who attend the IBT Lab at the Kulgaon Composite School lab made mango jam and peanut brittle – chikki, in Hindi – but also understood their health benefits. Thirteen year-old Aanchal Gautam has already completed Class 8 but still visits the lab and has made peanut chikki, chocolate cake, mango jam and more. "I sold the chikki at Rs 50 in a camp our school had set-up. I learnt how to make chikki at a minimum cost," she said.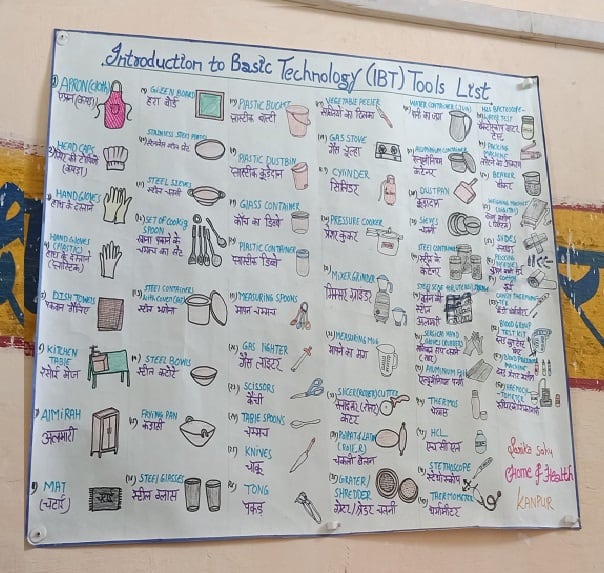 Kanpur Schools: IBT Lab at Kulgaon Composite School"Teaching students how to calculate the cost involved in making and cooking an item will help them," said Sarika Sahu, IBT lab coordinator of Kulgaon Composite school. She added that students have sold products of more than Rs 850 since April and the students are getting many orders from people living in nearby areas and our school teachers as well.
Also Read | UP Schools : Astronomy labs transform 105 Bulandshahr schools
UP Schools: Aadhaar card, age-limit
While enrollments have increased, the process has been slowed by the UP government making it mandatory for children to have Aadhaar cards for admission.
Pandey explained: "We are teaching them [the children], both in labs and classrooms, but their enrollment on the paper is taking time."
Kumar wishes the IBT Lab programme didn't have an upper-age limit of 14 years. "Because the rural areas have a high number of dropouts and out-of-school children, if we increase the age to 15 or 16 years, a large number can be brought back to school."
(All images by Sheena Sachdeva)
---
Follow us for the latest education news on colleges and universities, admission, courses, exams, schools, research, NEP and education policies and more..
To get in touch, write to us at news@careers360.com.
More From Sheena Sachdeva