'What a tragedy!': AISEC demands Karnataka govt take back anti-science NEP 2020 position paper
'What a tragedy!': AISEC demands Karnataka govt take back anti-science NEP 2020 position paper
By false glorification of ancient India the BJP intends to instil 'Hindu pride' and "create a Hindu religious jingoistic mind", the AISEC said.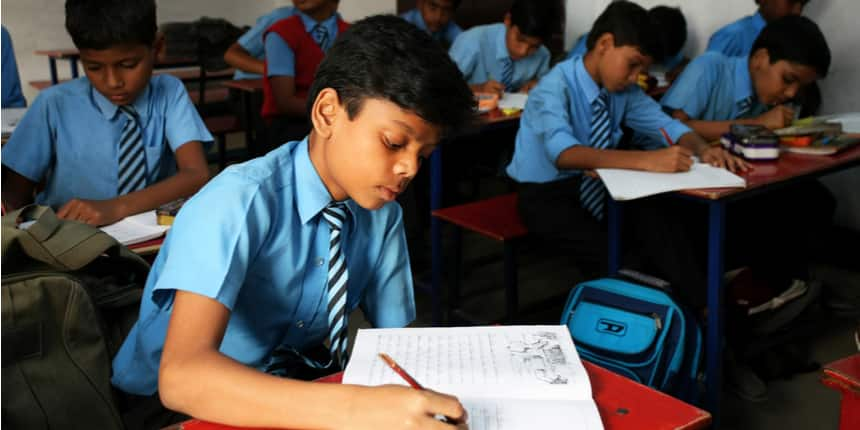 NEW DELHI: The Karnataka government has submitted to the Union government , 'Position Paper on Knowledge of India', which will be included in the curriculum framework and state syllabus as a part of implementing the National Education Policy (NEP 2020). In this regard, the All India Save Education committee (AISEC) has demanded the state government to immediately withdraw the recommendations to teach Sanskrit as a third language to all school children and introduction of Manusmriti.
Also read | NCERT textbook revision politically motivated, changes made without academic logic: AIPSN
Demanding to take back anti-science 'Position Paper on Knowledge of India', the AISEC said, "At the outset it appears this position paper falsely attributes fictitious and concocted stories to Vedic literature and belittles the real contributions in ancient India. Further, by imposing Manu Smruti and Sanskrit language which is not spoken by people, which can explain modern science and technology and which cannot give us gainful employment, the rulers are out to push our children centuries backward."
'Anti-science Knowledge of India paper'
Some of the recommendations in the position paper include - "In Economics, the concepts related to economics from the texts like Arthaśāstra, Mahābhārata (Śāntiparva), Rāmāyaṇa (Kaccit-sarga) etc. can be included." It says: "how fake news such as Pythagoras theorem, apple falling on Newton's head etc. are created and propagated."
"In Biology – Pañca mahābhūta, tridoṣa theory, development of embryo, 6 rasa based classification of food, concept of disease etc."
"In Science - The esoteric discussion on the origin of this universe, creation is the crux of the Nāsadīya Sūkta (Ṛgveda 10.129) whose salient points are equally relevant and accurate even in our contemporary times."
Also read | CUET 2022: NTA extends exam date till August 20; No CUET paper on July 17 due to NEET UG
"The Vedas, Upanishads and mythologies like Ramayana and Mahabharata are held in high esteem for their philosophical content. People revere them for their high ethical and moral values. What a tragedy! The document prepared by the government proclaims that all world knowledge was present in ancient Vedic texts."
"Further, mythologies have been falsely portrayed as historical texts; and documents of scientific and technological advancement in ancient India! In Ancient times, the Egyptians, Mesopotamians and Chinese Civilisations influenced Indus Civilizations and in turn they also learnt a lot from Indians," it added.
'False glorification of ancient India'
Allamaprabu Bettaduru, Karnataka State President of AISEC further said, "But, the Bharatiya Janata Party (BJP) government intends to destroy the impersonal culture of learning from others and unity in diversity. In the creation of the treasure of world knowledge, the skewed history of BJP belittles the contributions of world civilisations and attributes fictitious claims to our predecessors."
By false glorification of ancient India the BJP intends to instil 'Hindu pride' and "create a Hindu religious jingoistic mind", the AISEC said.
Also read | 'New problem for the poor': Aadhaar card for children makes UP school admission a hassle
"Religious jingoistic mind is a fertile ground for sowing the seeds of hatred, communal and fascistic ideas. By introducing this dreaded culture in the textbooks, the government intends to scuttle the thinking faculty among the children. Imparting Unscientific and religious jingoistic ideas in school curriculum is a crime against civilization," it said.
The committee said that such false attributes will only "make children fanatic, arrogant, narrow and blind; which are impediments in acquiring world knowledge and advancement and of our civilisation".
"We the people of India shall resist political indoctrination of school textbooks. We demand quality textbooks which will develop scientific and secular mindset among children."
---
Follow us for the latest education news on colleges and universities, admission, courses, exams, schools, research, NEP and education policies and more..
To get in touch, write to us at news@careers360.com.