Wipro onboarding delays leave BTech graduates in a lurch; expert blames slowdown
Wipro onboarding delays leave BTech graduates in a lurch; expert blames slowdown
Computer science engineering graduates with Wipro offers waiting months to join. Slowdown, uncertainty abroad have impacted BTech hiring, say experts.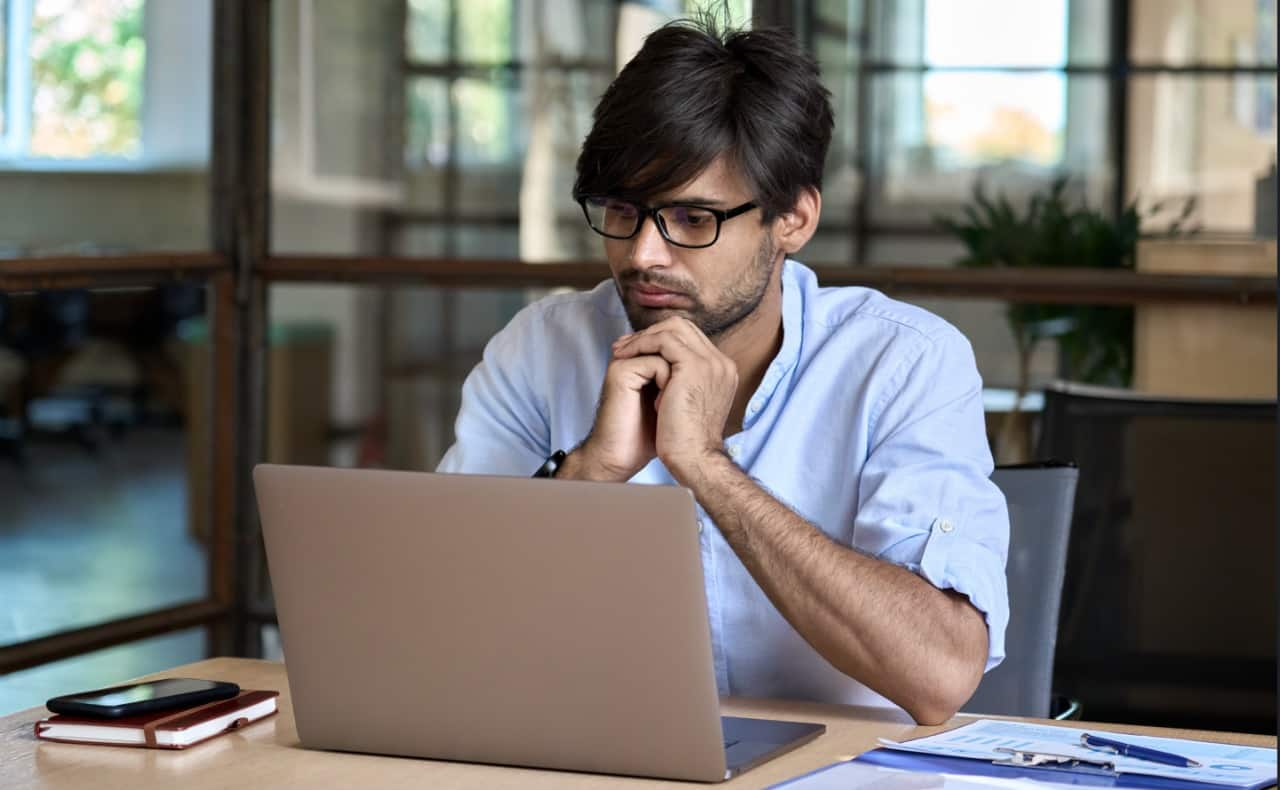 NEW DELHI: Vikas Mewada, a BTech graduate from Sehore, Madhya Pradesh, decided to shelve his postgraduate plans when he bagged a job in December 2021 at the information technology giant, Wipro. Nine months later, he is still waiting to join the company.
"I cleared the written and interview round in September, last year. I received an offer letter in December for the position of project engineer. In April, I received three emails asking me to send pre-requisite documents and fill out surveys and such things. My onboarding date was April 11, 2022, and on the said date, no one from the company contacted me. I went to my campus placement centre and after that, I received a call where they told me that my joining date has been postponed. For the past six months, I have received no information about the onboarding process," said Mewada.
Mewada had applied for the position of project engineer – an entry-level position at Wipro – through campus placement. The company is arguably one of the biggest recruiters of fresh graduates every year, through campus placement and its own off-campus talent hunt programmes. For several months, there has been a spurt of complaints from graduates who were given appointment letters but the company has put their onboarding process on hold for six-10 months. Moreover, the BTech graduates are worried about the looming uncertainty caused by vague responses given by the company.
"Upon asking about the next scheduled date, they replied that it will be set within two months. In June, again I received an email saying that my joining has been postponed further and I will be informed about the new joining date a month before the set date. Since then, there has been no response from the company. My emails go unanswered every time," said Mewada.
The endless wait is especially difficult for Mewada, who decided to shelve his plans to pursue a postgraduate degree for the job. "After spending so much on my education, my parents were hopeful that I will be able to earn. I had plans to pursue MTech but decided to postpone it for the job. My father is a farmer and they cannot spend more on my education."
Many others are in the same boat.
Wipro jobs, education loan
Karishma, who does not use her last name, graduated from an engineering college in Mangalore in July 2022. Before graduating, she had three job offers from different companies and she chose Wipro over others.
Also Read| How BTechs in tier-2 towns landed IT jobs with crore-plus salaries
"Initially, I was given the onboarding date as April 11, 2022, but later it was postponed. I received an email stating the onboarding will be done within two months. Since my college was ending in July, I was comfortable with the postponement. I did not know that was the last time I would hear from them. I have waited, called and emailed so many times but there was no response from their end," she explained.
Karishma applied for the project engineer position through Wipro's Elite National Talent hunt (NTH). It is Wipro's national-level hiring programme for freshers to attract the best engineering graduates. BTech or BE graduates with 6.0 CGPA are eligible to apply.
"Many like me are from the Elite batch who are waiting for the company to onboard us. From March to May, the company was onboarding some of my peers from other batches in the college, except the computer science branch," said Karishma. "When my campus placement officer contacted the company, they said they will send an update email by September."
With no response in sight, Karishma is now actively looking for other job opportunities to be able to repay her education loan. "I cannot sit idle at home so I am applying for jobs in other companies. Other companies had sent me pre-job training modules and I feel bad that I could have focused on other jobs and now I am left with nothing," she said, adding "I do not think this is going anywhere. I had chosen WIPRO out of all the other companies because of its reputation. Now, I have lost all faith in them."
BTech hiring trends change
Experts have attributed this change to the "looming economic slowdown" which has invariably affected projects for which most of the freshers are hired. The Ukraine war and global inflation have all affected recruitment patterns in India.
Also Read |Days without food, sleep: Medical student describes how he fled from Ukraine
"Usually the cycle to win a project and get staffing for the same in IT companies is a long process, usually a minimum of five to 24 months. Given the world is going through a crisis in terms of a looming economic slowdown and uncertain geopolitical situations, most projects are either getting delayed or have been put on hold for now. This is causing Indian IT giants, whose major projects are overseas, to see a slowdown in their talent needs. While this is happening at a slow pace as of now, going forward, if the economic situation does not improve globally, we may see more such delays," explained Ashissh Kaul, Director, SHRM India.
Kaul further said that there is "widespread resignation" which has now turned into "great renegotiation".
"Most employees who left their previous employers for better pay packages have been returning to their earlier workplaces due to cultural, and environmental issues. This is also creating a lot of talent acquisition chaos," he added.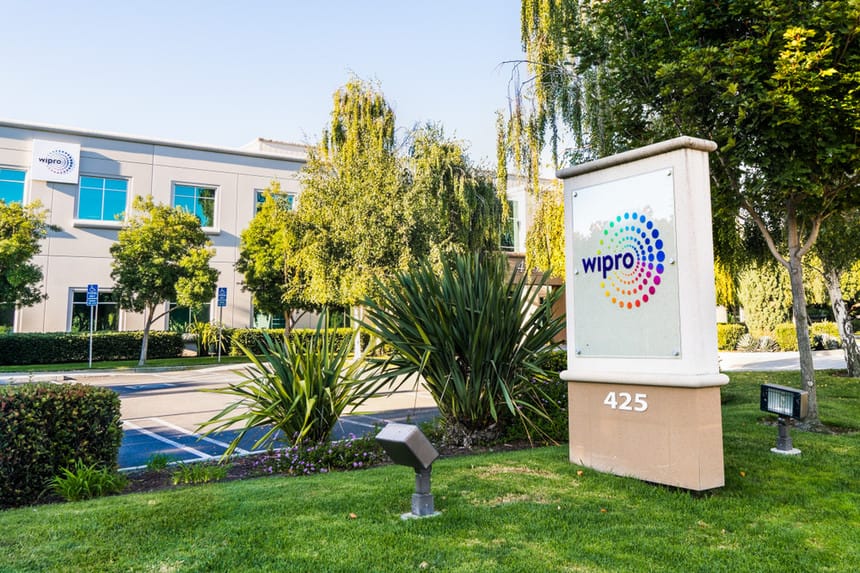 Wipro conducts a national-level talent hunt every year to hire fresh graduates. (Photo: Shutterstock)
Several candidates who spoke with Careers360 belong to Tier 2 or Tier 3 cities. This, according to Kaul, is another reason behind onboarding delays. "The costs and time involved in getting Tier 2 and Tier 3 candidates who usually need a month's onboarding and other services make it a second choice for the organisations to reach out to them," he said.
Revoking appointment letters
Kartik Sen*, another engineering graduate from Madhya Pradesh got his offer letter in January this year. Sen wanted his name changed fearing cancellation of the appointment letter from Wipro. "I was supposed to join by April but I was told [by the company] that my onboarding has been postponed. Every time we asked for the joining dates, they kept giving us vague answers like 'wait for further updates."
He claimed that the company has also not provided a "pre-joining training programme" which includes modules and assignments to train fresh employees.
"The typical recruitment practice of screening out—or eliminating candidates because they do not meet all criteria—is not workable in the present environment. Instead, talent acquisition teams have started to practise more 'screening in,' or hiring for competencies and training on the particular role. This is a slightly longer process and also delays the process, but for sure works in the long run to get the right hire and better engagement with the workforce," Kaul elaborated.
"On Telegram and Whatsapp groups, I saw 10 to 12 candidates' offer letters were revoked without any solid explanation. They got an email which said that they are not compliant to Wipro's assessment guidelines and that's why their candidature was cancelled," Sen further explained.
Careers360 sent a detailed questionnaire to Wipro to which the company replied: "Wipro can confirm that it will honour all offer letters that have been made to deserving candidates, in a phased manner."
*Name changed on request
If you want to share your experience at work, write to us at theworkplace@careers360.com. To know more about The Workplace itself here's a handy note: Let's talk work…
---
Follow us for the latest education news on colleges and universities, admission, courses, exams, schools, research, NEP and education policies and more..
To get in touch, write to us at news@careers360.com.