The Workplace: 'I could be fired at any point'
The Workplace: 'I could be fired at any point'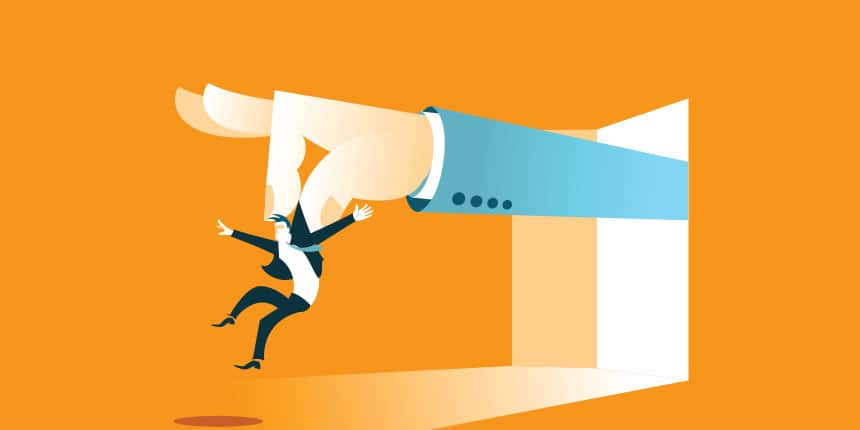 NEW DELHI: Here is my story. I joined a company in March last year after devoting a year to preparing for entrance exams for government service. My hard work did not pay off and I decided to put those hopes to bed, join work and move on with my life.
I was not aware about the domain to choose for my first job. I started applying, guided by others and unaware of the fact that the first job eventually decides your career.
I appeared for the interview at a consultancy and cleared it. The interview process lasted an entire day but I was selected at last.
I was provided with a photocopy of the offer letter and asked to join on the first day of the next month. I was unsure whether to be sad or happy because I was a bit against the private work culture where I was told, we won't get time to enjoy life.
An 'off-rolls' employee
Then the day came, the day I was to join the corporate world.
The office is not too fancy, not as you would expect from an IT Firm. I am a mechanical engineer and started my life with a technical sales profile. I was given a little briefing about catalogues and stuff. Nothing more than that.
I was lucky to have a mechanical engineering background and could grasp things I was required to do easily.
Well, the biggest drawback of being a fresher is that if someone doesn't undergo proper training and induction, there is a big chance you can miss out on big important things and, I guess, the same happened with me.
I was unaware of how people get proper provident fund and salary slips as I was new to this. I believe, the company could have given me these facilities but they were reluctant themselves.
Basically, I am working as an off-rolls employee with no transparency or security about my job. I could be fired from the company at any point of time without any notice period or anything.
When I went for the interview, the salary terms were negotiated and it had seemed like a fair deal to me. Then, later, as my job included travelling, I asked for travel allowance which was decided as per my expectation as well and at the end of my first year of the job, I got decent increment.
But we do not discuss our salaries with anyone. At the time of joining, we were made to sign an agreement promising we will not discuss or talk about our salary or any perks. So I don't know what kind of problems others might be facing when it comes to salary or finances. They give fair increments to most of the employees. The generous increments keep the team members happy and satisfied and they stay back.
But I would recommend to all those just joining work, take care of all these official things as no one would tell you these things if there is no proper system in the management.
The daily challenges
After about a month of joining the new office, I started visiting clients every alternate day. Initially, I used to visit clients along with some senior officials to get an idea of how to proceed further in an official meeting
The experience was good and I learnt much in the initial stages. There were some cases in which I used to get nervous while explaining as the product involved a lot of technicalities and there was a lot to understand.
There was a lot of gaps that I felt between theoretical knowledge and the practical world experiences. I bridged the gap slowly and steadily to catch up with the rest.
At times, things got messy – I would lose orders due to lack of knowledge.
Then being a fresher, there were times when I would simply get directions to complete other people's project reports. The big clients I would catch hold of were taken away as they were important. Instead of taking me to meetings, so that I could learn, I was given relatively less important clients and individual contacts to follow up on.
However, a good thing that I experienced was that my team was very helpful and cooperative and would always help me generate leads and clients further. There was a time about which I'd like to share. We had just got over with an exhibition and there were a lot of enquiries to work upon. I used to forget to follow up regularly on important clients for which my senior manager regularly pulled me up. I would have a discussion with him daily in the evening regarding every client that I was associated with. This helped me remember all of them and to work upon them regularly and effectively.

The author, employed at the company described, requested that their name be withheld. All contributions to The Workplace are checked for authenticity and their authors are known to Careers360.
Also Read:
Write to us at news@careers360.com.


Stay updated with latest Education News
More From Team Careers360