Space short, MBBS students of UP medical college allege they took turns to go to campus
MBBS students alleged one batch would be sent home to make space for another at the private UP medical college short of space and teachers.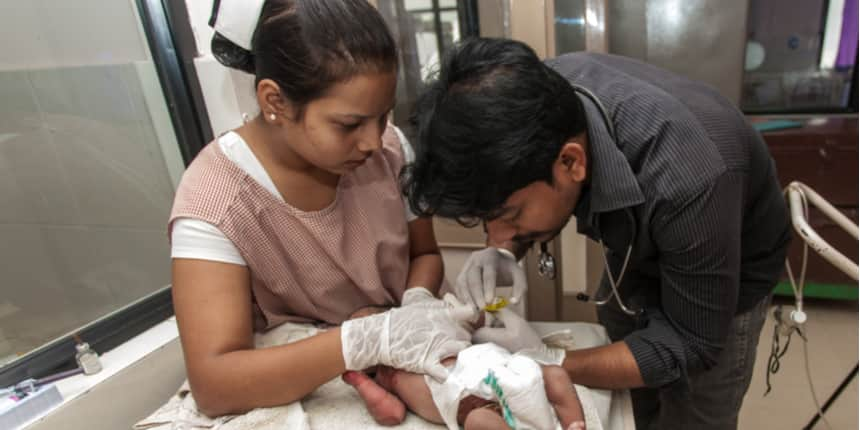 NEW DELHI: Students of Saraswati Medical College in Unnao, Uttar Pradesh, have got a raw deal. Several batches of MBBS students – those who took admission in 2016, 2017, 2019 – all alleged that they took turns attending classes for a few months at a time due to shortage of space and staff. Plus, irregular admission of 132 students in 2017 has disrupted the education of the remaining 18 students in the batch, all of whom are set to graduate this year.
Recommended :
Get important details about Saraswati Medical College, Unnao.
Download Brochure
There was no admission in 2018 and of the 150 students who joined in 2019, only 50 were promoted to the second year, after two attempts at the first professional exam, alleged students.
The batch graduating in 2022 is the worst off. The 132 students were admitted bypassing the UP NEET counselling process, leading to court cases. They have not written either their theory or practical exams. The remaining 18, wrote theirs in March after years of allegedly erratic teaching, but their results were declared on Thursday. Without the final result, MBBS students cannot begin their internship which, as per the academic calendar prescribed by the National Medical Commission (NMC), should have started by May.
Also Read | NMC cancels MBBS, PG admissions in 3 medical colleges in Telangana: Reports
"If there is further delay in declaring the results, next year we will not be able to appear for NEET-PG," a final-year student had earlier said, explaining why the delay was causing such anxiety.
The National Eligibility cum Entrance Test for Postgraduate (NEET PG) is conducted by the National Board of Examinations in Medical Sciences (NBE) for admission to postgraduate courses in medicine. It is held just once a year and students can write it only after completing their internships. NEET or NEET UG is the single entrance exam for undergraduate medicine; it is conducted by the National Testing Agency (NTA).
MBBS: 'Sent home for months'
Students alleged that the college does not have adequate hostel space to accommodate all students.
"We are asked to go home after every two to three months when another batch comes to the college to attend classes," said a student adding they spent Rs 70 lakh on the programme.
The problem of accommodation affected previous batches as well.
The 2019 batch spent most of its college years at home, either because of the Covid-related lockdown or because they were asked to go home on long holidays to make space for other batches. "In March 2021, after we completed our first professional exam, we were asked to take a break for 10 days. We were told you can go home but what happened is that they called us back in the first week of July," said Neha, her real name changed on request.
Also Read| NEET: How NRI quota dilutes 'merit' but faces none of the flak reservation gets
"Whenever we had to leave the college on break, we were asked to pack up everything and leave it so clean that no one would think if some other student was occupying it," she added. The extremely erratic classes meant poor performance in exams conducted by the Chhatrapati Shahuji Maharaj University, Kanpur, to which the college is affiliated. According to Neha, just 50 students in her batch cleared the first professional exam. Neha is only in her second year of MBBS and has paid Rs 48 lakh already and mass failure is routine, she alleged.
"We had a tutor and an assistant professor for biochemistry. The tutor was teaching us. In all, there are 250 students in the first year now as most are repeaters from the previous years," alleged Neha.
A student who joined in 2016, the first batch, said even they had followed the same pattern of intermittent attendance and education.
"Every few months they will ask a batch to vacate," said Mohammud Shakir Hussain, from that batch. "When I had refused to vacate my hostel room once, the college authorities went to the extent of disconnecting lights, fan and water."
Saurabh Kanwar, executive director, Saraswati Medical College however, denied the college faces infrastructure shortage. "We do not have any infrastructure issues," he said, "Which student told you? We have a strength of 150 students for a batch. NMC inspection is done, then why did they not take action against us?"
Also Read | MBBS Admission: Why NEET cutoffs vary widely for medical colleges at close NIRF ranks
Complaints to UP DGME
Hussain said he complained to the directorate general of medical education, Uttar Pradesh (UP DGME), emailing them about the state of things at the medical college. There was no response. He later filed a written complaint with the minorities commission too. The commission had assured that they will take up the matter with NMC, Hussain said.
According to him, the other two medical colleges affiliated to the university completed practical exams by March 2021 and by May 2021, the students had started their internship. But not at SMC. "They conducted practical exams for the 2016 batch in June and by July 2021 we were supposed to get our results. But that too they delayed…. And that is the reason we were not qualified to appear for NEET PG 2022," he explained. The NEET PG 2022 result was declared on Wednesday night.
There's a shortage of teaching resources too, alleged students. "For anatomy, there is only one teacher to teach all the batches. NMC inspection happens, but I fail to understand how the college clears the inspection," Hussain said, "We in the 2016 batch are suffering."
Careers360 had written to the directorate general of medical education (DGME) Uttar Pradesh and NMC, the apex medical education regulatory body, but till the time of publication of this copy, received no response. In case they do respond, this copy will be updated with their comments.
Also Read| The FMGE problem: Foreign medical graduates allege discrimination, seek reforms
NEET counselling and 132 students
Saraswati Medical College, set up by the Saraswati Educational Charitable Trust, started functioning in 2016 with 150 candidates for the MBBS programme. Admission was through the national-level NEET UG, followed by state-level counselling, conducted by the UP DGME, for colleges linked to state universities.
Next year, the college was denied permission to admit 150 students for 2017-18 after two inspections. It challenged that order in the Supreme Court which, on September 1, 2017, allowed the college to take part in the UP state counselling process.
The deadline for completing admission was extended to September 5 just for this college. "The respondents [including DGME] were directed to make available students willing to take admission in the college through central counselling in order of merit," says the Supreme Court judgement from February 2021. The college didn't get the list even by September 4, 2017 and had to write to DGME again.
The DGME notified all potential candidates asking them to apply or register for admission in the college, giving them time till 1 pm on September 5 – the last day – and 735 students applied for 150 seats. DGME drew up a list of 150 students out of the 735 on the basis of their NEET result and sent it to SMC, giving the candidates just a few hours to complete the process.
Of 150, only nine were able to complete their application by deadline – 7 pm on September 5. The college requested DGME to send a second merit list but without waiting, opened admission to anyone willing to come out of the 735 candidates. In the meantime, another nine from the UP DGME's original list of 150 joined, bringing the total number of legitimate admissions to 18. The remaining 132 seats were filled from the 735, bypassing the state NEET counselling authority, and resulted in the Medical Council of India (MCI), the erstwhile medical education regulator, to "discharge the 132 students".
Also Read| NIT Silchar's PhD programme brings doctors, computer science engineers together
"The DGME office did not have the time to act on the Supreme Court guidelines. Now, what DGME did is, gave the college a list of 150 students. And we had to admit them on a single day which is not possible. Of them, 18 students had come and since you cannot leave a medical seat vacant, the rest of the 132 students who came later were absorbed", Kanwar told Careers360, referring to another case in which the SC had ruled that a medical seat cannot be left vacant. "So keeping this in mind, 5th September was the last date and there was no time, the college gave seats to the students who had given SMC as their preferred college."
The 132 students were allowed to write exams and given provisional results but their case was in the courts until February 2021 when the SC allowed them to complete their studies but with a rider. "The students who joined the college knowing fully well that their admissions are contrary to the regulations are directed to do community service for a period of two years after completing their MBBS course," said the judgement. The SC also imposed a penalty of Rs 5 crore on the college.
"All the students were regularised and the university was instructed to conduct their exams. But unfortunately at that very time, the country went into a lockdown imposed due to the Covid-19 pandemic," said Kanwar.
Correction: An earlier version of the copy said the final-year students were still awaiting their results. The results were declared for the 18 students with legitimate admissions on Thursday night, June 2. This copy has been updated to reflect that.
---
Follow us for the latest education news on colleges and universities, admission, courses, exams, schools, research, NEP and education policies and more..
To get in touch, write to us at news@careers360.com.
More From Pritha Roy Choudhury