NIT Silchar's PhD programme brings doctors, computer science engineers together
NIT Silchar is the only NIT to offer a PhD programme for doctors. Its CSE department has collaborated with doctors from Cachar Cancer Hospital for years.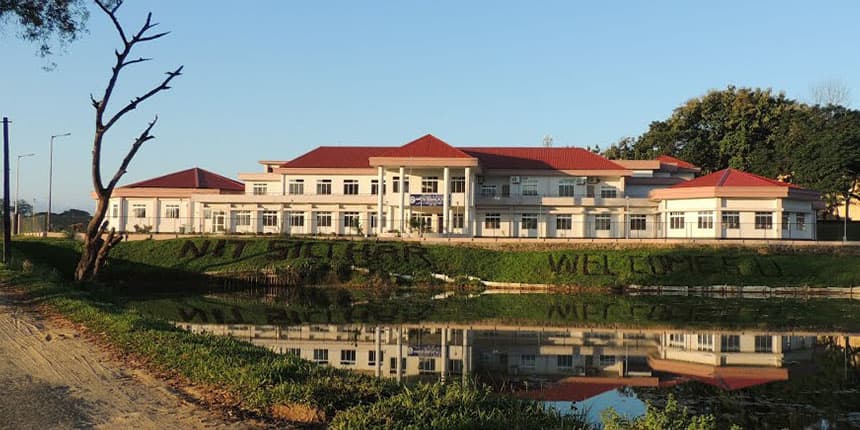 NEW DELHI: Dr Kapil Malik, a senior resident in the head and neck division, department of surgical oncology, in Cachar Cancer Hospital and Research Centre in Silchar, Assam, has enrolled himself for the PhD programme at the National Institute of Technology (NIT) Silchar. His interest in understanding the treatment response of chemotherapy and radiation, for head and neck cancer especially, led him to join.
Data plays a major role in predicting the response of a population to a certain treatment. And analysing the data through deep learning and artificial intelligence (AI) is where institutes that deal with technology come in. "When we talk about work in a medical setting, a lot of data is available for research work. These files are kept organized in the hospital. Doctors themselves require them for treating patients," said Malik. He completed his MDS in oral maxillofacial surgery and also a fellowship in oral oncology at Cachar Cancer Hospital and Research Center.
Dr. Anuradha Talukdar, the head pathologist at Cachar hospital, is working on an AI tool at NIT Silchar which will help separate non-cancerous and cancer patients in a very short period of time. Her work will speed up the treatment process. Quick sorting decreases the pressure on hospital systems.
"To be more specific, I am working on the fluid accumulation in a patient's body," explained Talukdar. "To rule out cancer by deciding whether fluid, tubercular or a pap-smear is cancerous or not. The product will be such that a technician can extract the fluid, test the fluid and refer the patient to a hospital without wasting any time."
Also Read : IIT Patna CSE team working on curbing hate speech online. First stop: Twitter
Doctors, data science, artificial intelligence
NIT Silchar has been working closely with Cachar Cancer Hospital and Research Centre for more than 15 years starting after Dr. Ravi Kannan, a surgeon from Adyar Cancer Institute in Chennai, left his job and joined the cancer hospital to serve the poor patients in Assam. Kannan was awarded the Padma Shri in 2020.
Offering a PhD programme was the brainchild of Dr. Suganya Devi who had joined NIT Silchar in the computer science and engineering department in October 2018.
"Our colleague [Devi] in the CSE department, who has been working with Dr. Kannan and his team for a long time, came up with the idea and we readily saw that there are some IITs which have planned such collaborations and so we modelled our programme along those lines," said Shivaji Bandopadhyay, director, NIT Silchar.
"I had a chance to meet the director of Cachar Cancer hospital, Dr. Ravi Kannan who also happens to be from my place, Chennai. We came to know what he is doing for the society and then, we slowly started tying up with them and doing some small projects" said Devi, who is also passionate about serving the underserved in society.
Talking about shortage of manpower in healthcare in the Barak Valley, Devi said: "Sufficient pathologists and radiologists and even technicians are absent. I met Dr. Talukdar who was working on some data. We collaborated and at that time we had a conversation about starting a PhD [programme] for them."
Also Read | 35% male dropouts 'not interested in studies': What NFHS 5 says about school education
CSE and imaging
A popular theme for many researchers in NIT Silchar was working on medical imaging and addressing the biological evaluation for purposes like red blood cell or RBC count, the chemical components present in the haemoglobin etc. For that, they consistently sought out doctors from the Cachar hospital.
This unofficial collaboration had been going on for several years before Devi proposed making it formal, acknowledging the hard work the doctors have put in by of-fering a doctoral degree. According to Devi, whenever she met Kannan, he always spoke about doing something for the poor and the society.
Also Read|'No fruit or milk': Food inflation making mid-day meals lighter, less nutritious
The institute managed to get permission and convinced the senate. The eligibility criteria were developed after consulting nine Indian Institutes of Technology (IITs) and the Indian Institute of Science (IISC) Bangalore. "We have compared and we have formulated the eligibility criteria for how the medical doctors can be accom-modated, be it the BDS, MBBS, MD or MBPS," said Devi, adding, "I wanted to make it official."
The institute and the research centre work hand-in-hand. Researchers working on imaging in the computer science engineering department at NIT Silchar will always have a co-supervisor from the medical fraternity as it understands the image and the engineers understand how processing has to be done.
"Another niche area is biomedical signal processing. The biomedical signal processing became all the more important during the Covid period in which case early detection was the need," said Bandopadhyay.
Also Read| 'No fruit or milk': Food inflation making mid-day meals lighter, less nutritious
Only NIT
When NIT Silchar advertises its PhD programmes, it will advertise for researchers in the medical domain as well. "We are not rushing with numbers for admission in the PhD programme for the medical domain. We don't want to increase the numbers but we would like to concentrate on the outcome," Bandopadhyay stated.
However, Kannan is interested in increasing the number of researchers from the medical domain joining NIT. "There has been a lot of development which I witnessed in the past 15 years. It will develop all the more. We need doctors to serve in the remotest areas. We encourage doctors from across the country to join this initiative to serve the underserved. I foresee a mini India in Silchar," he told Careers360.
Also Read| NAS 2021: Punjab, Rajasthan top performers across school levels, subjects
Emphasising the need for multidisciplinary training, Kannan said: "These days the demand is such that a student needs to have multidisciplinary knowledge. A medical student should at least know about engineering, economics and the same applies to a student from engineering domain or economics."
NIT Silchar is the only one of the 31 NITs that is enrolling medical students for doctoral programmes. Among the IITs, IIT Kharagpur and IIT Delhi offer PhD programmes for students from medicine.
---
Follow us for the latest education news on colleges and universities, admission, courses, exams, schools, research, NEP and education policies and more..
To get in touch, write to us at news@careers360.com.
Know More About
NIRF Rank
48
Rating
4.3/5
Download Brochure
More From Pritha Roy Choudhury