Andhra Pradesh to take over all government-aided private educational institutions: Report
Andhra Pradesh to take over all government-aided private educational institutions: Report
Andhra Pradesh education minister Audimulapu Suresh said that the state will take over all private educational institutions aided by the government.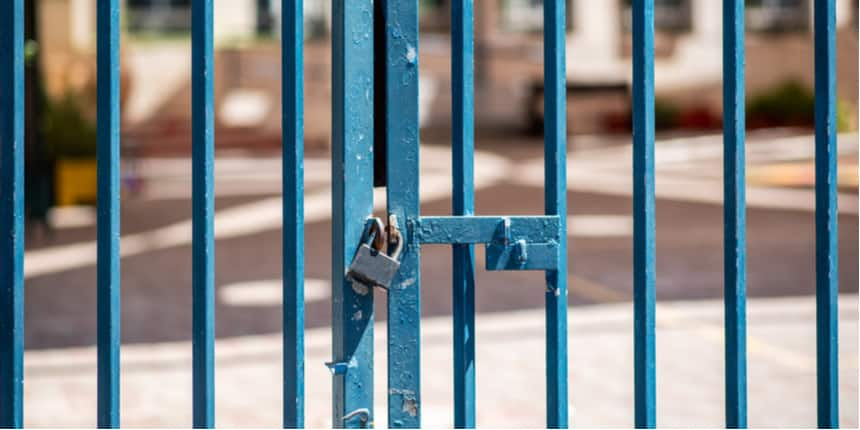 NEW DELHI: Andhra Pradesh education minister Audimulapu Suresh said that the state government has decided to take over all government-aided private educational institutions, as per a Deccan Herald report.
As per the report, the education minister said that the quality of education in government-run schools, colleges is far better than that in private institutions and therefore, the private ones are being dissolved.
The education minister said that either the private institutions will be shut down and their staff will be redeployed at other government institutions, or the state government will run them given there are enough students in such institutions, according to the report.
Also Read | Visvesvaraya Technological University to offer BSc course at 66 engineering colleges
As per the report, the minister further said that "government-aided private educational institutions are a big scam". He called them a waste of money and said that they don't serve the purpose for which they were established. Incompetent teaching staff have been recruited at some institutions for the sake of running them, and a class of 20 students is being run with a teacher, lecturer and professor at some, which is underutilization of resources, the minister said.
"We aim to set a benchmark for the country when it comes to running and managing government educational institutions," Suresh said, according to the report.
Government-aided private institutions
The principal secretary of school education, B Rajasekhar, said that the government will take charge of the management and assets of these private institutions once the existing managements provide their acceptance.
Officials said that while enrolment has gone up in government institutions as 15,575 schools have gone under repair and renovation and provided students with various facilities, the private institutions are doing nothing to give students better facilities like separate toilets, drinking water outlets etc., as per the report.
Also Read | DU Admission 2021: Check colleges, courses with 80-85% cut-offs last year in Delhi University
The government aims to repair and renovate 45,000 schools, colleges in a phased manner. On the other hand, 150 degree colleges, 122 junior colleges and over 2,500 schools are going to be taken over by the state. The private educational institutions receive Rs 500 as grants by the government along with mid-day meal schemes, and fees reimbursement, the report said.
Around 95% of colleges, and all schools have agreed and others will eventually give their assent, the officials said, as per the report.
A panel, formed to study these aided institutions, found that some high schools had less than 75 students, and colleges with 20 students in a class.
Write to us at news@careers360.com.
More From Vagisha Kaushik