India's new IAU astronomy centre will assess quality of astronomy education in schools
India's new IAU astronomy centre will assess quality of astronomy education in schools
International Astronomical Union's (IAU) new Office of Astronomy Education was set up on a TIFR-HBCSE and IUCAA Pune proposal.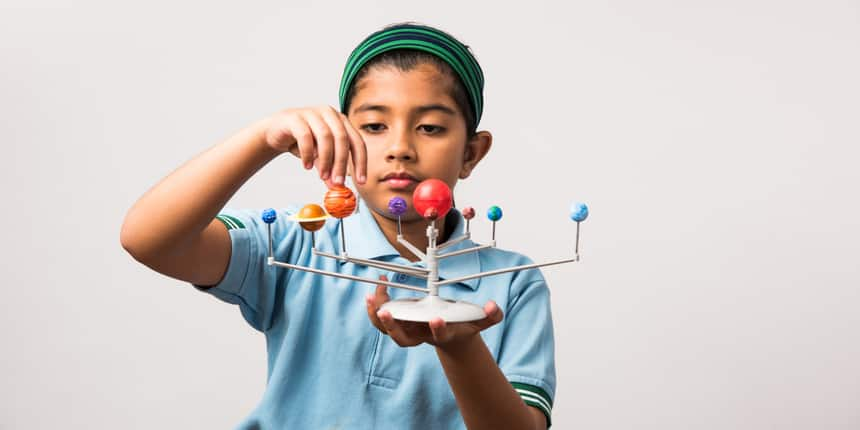 NEW DELHI: Despite producing several experts in the field, Indian school systems have done little to further the interest in astronomy. But that may change with the new Office of Astronomy for Education (OAE) launched by the International Astronomical Union (IAU), world's leading non-profit organisation for developing astronomy.
4 min read
Mar 05, 2022
Launched in February 2022, the OAE centre in India is only one of eight such centres in the world and will uniquely focus on improving astronomy teaching methods for primary and secondary school students.
OAE centres are research centres of the IAU which aim to support and popularise astronomy education across the world.
The centre will be assessing the accuracy and efficacy of astronomy curricula across various school boards and different languages to understand how the subject is taught in schools. It will also create "concept inventories" to help understand which concepts of astronomy should be taught at which level. The centre may also develop its own teaching materials in the future.
HBCSE-TIFR, IUCAA Pune proposal
The OAE centre in India was set up following a joint proposal framed by the Homi Bhabha Centre for Science Education of the Tata Institute of Fundamental Research (HBCSE-TIFR), Mumbai and Inter-University Centre for Astronomy and Astrophysics (IUCAA), Pune. The physical campus of the centre will be in IUCAA.
"Initially, we looked at niche areas of different OAE centres. The OAE centre in Italy focuses on the primary school, that is where their expertise is; there is an OAE centre in China which wants to focus on education in Chinese languages," said Aniket Sule, professor at HBCSE.
"So, we started thinking what our niche will be and came to the conclusion that it is talent nurture at high school and also creating assessment tools. Whether it is teacher competency, student competency and effectiveness of training programmes. HBCSE, being a science education research institute, brings expertise in developing tools. IUCAA brings in the expertise in core astronomy," said Sule.
Also Read| How an Indian engineer became famous for his photographs of outer space

The centre will work on global projects developed by IAU.
"The purpose of OAE is to improve astronomy education at the school level, to use the curiosity of children to look at all the space subjects positively. They have set up an office in Heidelberg, Germany. The work will be distributed globally which will work in a more local context," said Sule.
"When you see education, it differs from country to country. The kind of classrooms in western countries will not be available in India and other South Asian countries. So, we have to have a global network of such centres," said Sule
Three other such centres were also launched this year in China, Egypt and South Korea. OAE centres, the first of which opened in Germany in 2019, are also present in Italy, Cyprus and Nepal.
CBSE, ICSE and more
One of the immediate objectives of the centre is to assess astronomy education across school boards in the country.
"We want to develop material which will help to assess the astronomy education curricula. We don't have astronomy as a core subject in India for high school students but it is part of the textbook material. We want to assess all the curricula and assess whether astronomy material is being introduced appropriately and taught at a level which will be accessible," said Surhud More, astronomer at IUCAA.
The assessment of the boards will be done across school boards such as the Central Board of Secondary Education (CBSE), the Council for the Indian School Certificate Examinations (CISCE), and various state boards, researchers said. The centre also aims to assess textbooks in the vernacular medium in addition to English-medium textbooks.
Also Read| Vedic Maths, Astrology, Anti-Vaxxers: This engineer calls out pseudoscience on YouTube
"We would like to observe the schools and do research. We would like to know how astronomy is taught in schools. We anecdotally know about many limitations such as infrastructure but we would like to get concrete evidence through proper surveys. This will be done not just in urban classrooms, but also in villages," said Sule.
The centre aims to conduct research, surveys, starting from schools in the Pune and Mumbai region and later to other states. The centre aims to eventually work with astronomy institutions to reach out to those states in which these are located.
"IUCAA has a big network of associates from different universities and spanning all states. We have interested staff members from various states…We already have a team which is ready to visit six to seven states," said Sule. "There are institutes in different states such as the Indian Institute of Astrophysics in Bengaluru and Aryabhatta Research Institute of Observational Sciences in Nainital. So, if we find volunteers from these institutes then we can easily get ground level data. Finding volunteers in states which have no good astronomy institutes will be the next challenge."
Concept inventory
Another objective of the project is to prepare "concept inventories" using concept mapping for astronomy education in India. Concept mapping is done using questionnaires and data that assess whether concepts are taught to children at a level that is appropriate for their age.
"We will develop concept maps for astronomy. This will help us break the subject down in to parts that are easy to teach and comprehend. We will assess what concepts of astronomy should be taught at what grade. We look at the appropriate time to introduce a concept depending upon the background knowledge that the students should have by that time. These concept maps should also help those who write the syllabus so that astronomy concepts are introduced appropriately," said More.
Also Read| ISRO's Translator: How CSTT builds vernacular glossaries of engineering, scientific terms

Researchers also said that they also aim to understand how well teachers themselves understand the concepts they are teaching and conduct targeted workshops accordingly. The efficacy of such workshops will also be assessed.
"We will also develop tools which will assess whether the teachers as well as the students' understanding of the curriculum. Once that is done, we can carry out targeted teacher and student training workshops," said More
All tools developed by the OAE centre and the data gathered will be made freely available for the public.
Currently the centre is working reviewing school syllabuses.
"We are trying to identify some post-doctoral fellows who can take up the lead projects. There are some targets for the calendar year. Then, we will review quarterly. We are hoping for some concrete deliverables by December," said Sule.
The OAE centre aims to develop their own teaching materials eventually
by working with top school boards in the country. "In the long run we want our inputs to make a difference to astronomy education but we don't want to do it prematurely," said Sule.
---
Follow us for the latest education news on colleges and universities, admission, courses, exams, schools, research, NEP and education policies and more..
To get in touch, write to us at news@careers360.com.