Bihar Teachers Recruitment: Appointment delayed, 38,000 STET & CTET qualified candidates to protest
Bihar Teachers Recruitment: Appointment delayed, 38,000 STET & CTET qualified candidates to protest
Bihar STET: 38,000 STET and CTET qualified aspiring teachers to start protest on Monday demanding their appointment letters, many held up since 2014.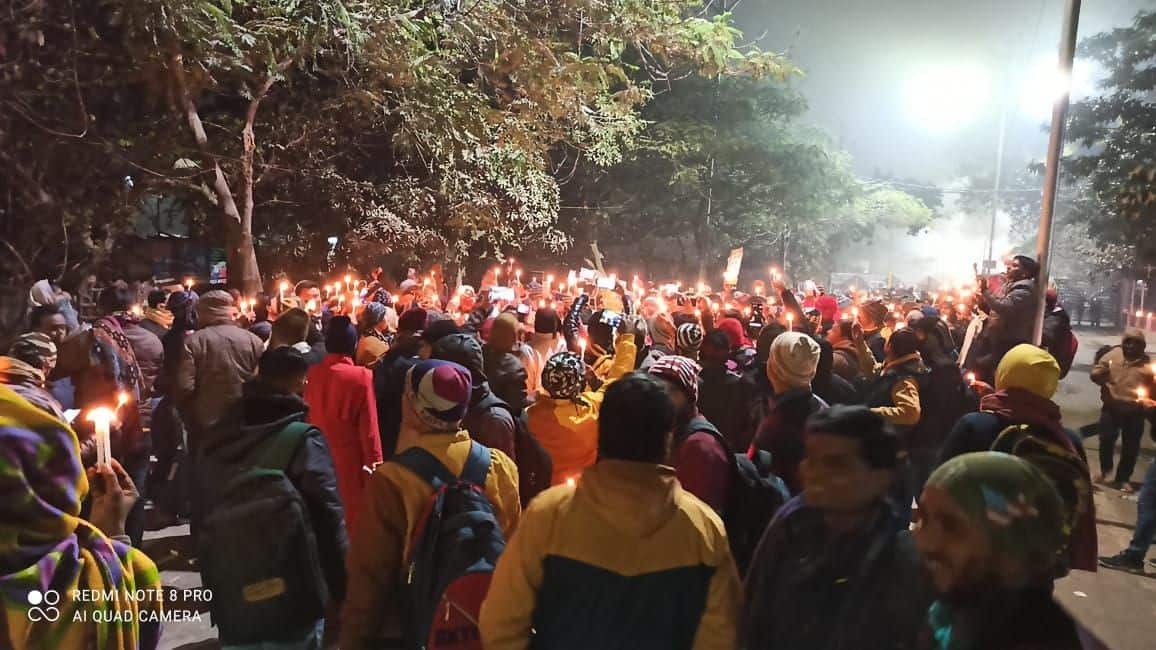 NEW DELHI: Bipin Kumar Bharti from Banka district, Bihar, completed his teacher training in 2019. He appeared for the Bihar CTET through which primary teachers are recruited in July 2019. and was among the 38,000 candidates to have cleared the first and second phases of counselling held in July and August 2021. However, he is yet to see a teaching job. Bihar has constantly deferred the issuance of appointment letters resulting in teachers protesting in November on social media.
"There has been no teacher's recruitment in Bihar since 2014 and there are around 3.5 lakh vacant teachers posts in the state," said Bharti. Even getting to the point of counselling — the process by which a candidate is assigned a post at a particular school — took much protest and social media campaigning. "When the counselling was held, the department in the name of panchayat elections deferred the appointment letters. And now they have introduced manual verification of each document, delaying the process further," says Bharti.
Bihar's teacher recruitment process moves at a glacial pace. Teachers and activists complained that document verification for the recruitment test conducted in 2012 — close to a decade ago — has not been completed yet. The singularly kafkaesque "document verification" process for that round is still pending for many.
Activists and teaching aspirants will launch an indefinite protest at Patna, Bihar, from Monday, November 29. "We demand that our documents should be either cleared or we should be given our schools. All we ask for is our appointment letters," says Bharti.
Also Read | Bihar STET 2019 qualified candidates to be considered for next recruitment
Bihar STET: 94,000 vacant posts
The Bihar STET is for primary (Classes 1-5) and middle school (Classes 6-8) teachers; it holds another test for secondary (Classes 9, 10) and higher secondary (Classes 11, 12) levels.
In 2021, the Bihar government notified 94,000 vacant posts of primary teachers. Recruitment for these has been in the process for the past three years, said Anupam, national president and founder of the youth movement, Yuva Halla Bol, but is still incomplete.
"Another teacher recruitment exam STET held in 2019 whose process has been botched up by the state government. We did a press conference in Patna exposing the irregularities yet the recruitment process is still stuck. This exam was last conducted in 2011 and a huge number of people who qualified STET 2011 are still unemployed, even after so many posts lying vacant, there is inaction in the government in terms of recruitment," said Anupam.
It is a situation Bihar is aware of. In November 2019, Bihar's education minister Vijay Kumar Chaudhary told the Assembly there are 3,15,778 vacant teaching posts in Bihar schools. He also said that around 3,000 schools run with just one teacher. In 2016, there were 3,276 such primary schools, according to a report by the international NGO United Nations Childrens' Fund (UNICEF) and the state's Sarva Shiksha Abhiyan team.
"Since 2014 there has been no recruitment of teachers in the state. Bihar has the lowest literacy rate across all the states of India. There are still so many posts lying vacant. In this situation teachers must be recruited. It shows lack of seriousness in the state machinery and education system," said Anupam.
Also Read | 60,000 posts to be filled in school education department in Rajasthan
Bihar teacher recruitment: A decade's struggle
Teachers and activists believe that the massive delays are caused by Bihar Government dragging its heels over recruitment to keep the wage burden on the state low. Counselling for the 2019 round of recruitment has not completed yet. Its second round of counselling is scheduled for December 2021.
"Counselling for 2019 recruitments was started four months ago and now the government in the name of document verification is just deferring the issue. Document verification in Bihar is through traditional offline mode. The manual document verification process is quite lengthy. Also, documents have not yet been verified even for many candidates selected in 2012," added Bharti. "The contradiction here is that while the government is following the 2012 notification for document verification, it's not following the norm which states that after one week of counselling teachers must be posted in the schools," said Bharti.
Bihar-based activist Preeti Nandani said: "The appointment letters say that until the counselling for all applicants is completed, they won't issue appointment letters. It's been five years and candidates are facing mental health problems. We just demand the appointment letters of all the candidates at one time. For now, 30,000-32,000 candidates are still out of counselling."
Also Read | Why Punjab teachers are unhappy in India's 'best' school education system
Document verification takes years
Rahul Kumar Jha from Darbhanga, selected teacher candidate and a core member of Bihar Shikshak Bahali explained Bihar's lengthy and laborious document verification process which takes years. "In the era of digitisation, Bihar Government is still stuck in ancient times of manual verification of each and every document from its concerned department or university," said Jha. "The problem we are facing is the government's procedure." Due to the procedure, each candidate has gone to each and every subdivision and block for submission of documents, and has spent Rs 40,000-50,000 in just the application, he said
"The other reason for inaction could be a lack of voice from opposition or any other activism or mainstream media. Due to this, there is no dialogue or vigilance on this issue which has led to such a state of affairs from the government's end. Furthermore, this condition has existed for seven to eight years," said Anupam.
Also Read | 58 adhoc teachers in Delhi University: Education Minister tells Parliament
Campaigns, demands
There have been several campaigns and protests with no result. On November 21, Bihar teachers attempted a campaign on social media, gathering posts by tagging them with "#BiharTeachersRecruitment". The tag trended for three hours but had no impact on the ground. Protests have been going on since 2019.
"Earlier, the education minister said that by August15 all the appointment letters will be issued for the candidates who have cleared the counselling and completed the document verification. Then it was deferred till Chathh Puja and still there is no answer," said Bharti.
Also Read | 'Over 33 lakh children in India malnourished, 17.7 lakh of them severely malnourished'
Teachers aspirants demand that at least their appointment letters must be issued and in return the government can take an undertaking as an affidavit from the applicants. "The affidavit will include that if any teacher's documents are found wrong, the appointments can be nullified," added Bharti. But the government has been unrelenting on this point. "In Bihar the pupil teacher ratio is 40:1," he said. "According to the National Education Policy (NEP) 2020, a 30:1 ratio of teacher and pupil is a must."
---
Follow us for the latest education news on colleges and universities, admission, courses, exams, schools, research, NEP and education policies and more..
To get in touch, write to us at news@careers360.com.
More From Sheena Sachdeva