Caste Discrimination: Research scholars, students frame workplace guidelines
Caste Discrimination: Research scholars, students frame workplace guidelines
A group of scholars and students have drafted a set of guidelines on addressing caste discrimination at the workplace that the COVID-19 pandemic has made worse.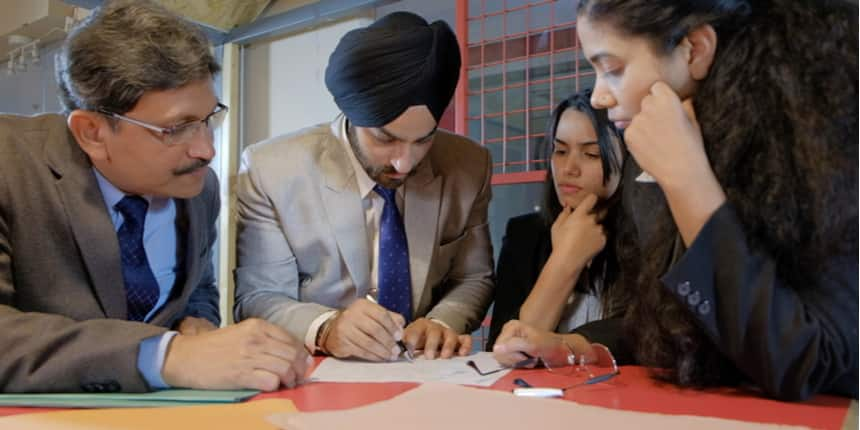 NEW DELHI: Often, being a Bahujan comes with a burden of exploitation, inadequate pay, and lesser opportunities at the workplace, said Aditi Priya, founder of Bahujan Economists, a platform for students and working professionals from the historically marginalised communities including Scheduled Castes, Scheduled Tribe and Other Backward Castes.
To combat caste-based discrimination and facilitate equal representation of Dalits in workplaces, Priya and her team of over 400 students, researchers, scholars and working professionals have framed detailed guidelines to work towards creating a safer work environment. These guidelines have tried to address caste-based issues that are often missing from the organisations' policies. The team intends to create a "living document" which can be modified and adopted by recruiters to create a safer environment for marginalised sections.
"We may have framed these guidelines, but we did not wish to be the final voice on workplace guidelines for the Bahujan, so we have put these on social media to seek comments and suggestions. The guidelines are like a living document. People can add to it and improve it," said Priya.
Since the guidelines have been shared on social media in May, Bahujan Economists has received positive responses from research organisations who wished to either adopt the guidelines or wanted to help modify them.
Focusing on new recruits and interns, especially in research, the guidelines talk about sensitising employees at the time of hiring, creation of anti-caste discrimination committee, equitable work distribution, and alteration in HR policies to eradicate both obvious and subtle forms of caste-based discrimination.
With the pandemic still on, firms have shifted to working from home for both full-time employees and interns which has rendered many from the marginalised communities even more vulnerable. The guidelines also address discrimination in remote workspaces.
Subtle discrimination
Although the law prohibits the practice of untouchability, there are still many instances of subtle discrimination that seeps into interpersonal relationships among employees. These "include using casteist slurs, disrespect for availing reservation, making fun of accents, commenting on appearances or clothes and deliberately referring to people with their last names when they have not explicitly clarified that is okay for them, and so on," the guidelines highlight.
Also Read| Set up web pages for reporting caste-based discrimination: UGC to institutions
"When it comes to subtle forms of discrimination, a lot of this is not even talked about in workplaces because there is no recognition of it. One of most common forms of discrimination, which we discuss only in university spaces, is passing comments on reservation. Since there is no acknowledgment that caste-based discrimination exists in a workplace, the burden falls on people from the Bahujan community who come from reservation," explained Priya.
"We have used these examples to push for the establishment of anti-discrimination committees that recognise these forms of discrimination. Most of the existing policies adopted by organisations include sexual harassment. Some organisations do take affirmative action while hiring interns or employees. It becomes even more necessary to be thoughtful of the sort of discrimination that can come after the hiring," she added.
The anti-discrimination committee must comprise members of the Bahujan community and clearly defined punishments in case of proved offenses. This committee, instead of being a mediator between two parties, must act actively, the document states.
"The anti-discrimination committee, if not active and functioning, cannot help the minority Bahujan employee to speak up, and this is not a hypothetical situation. This has been a common reality and that is why it was addressed in our guidelines. In addition to that, there should be adequate representation because you cannot have four upper-caste men in a committee against discrimination," said Priya.
Also Read| An equal chance: Why has an upper caste scholar sued the IITs over reservation?
Identifying caste discrimination
Meghna Yadav, another member of Bahujan Economists, says that mechanisms that can guarantee safety for the marginalised committee are inadequate. The recruiter, she added, must strive to sensitise people, and make people aware of caste-based discrimination at the workplace.
"Many times, when people are called out for making casteist comments, or discriminating against the Bahujan, they respond defensively, feigning ignorance. To address this, organisations should start sensitising new employees," she said.
For that, they must be able to identify caste-based discrimination. "Right now, when an employee is hired, they are given an offer letter which includes all the policies of the organisation but that is not enough. The company should also conduct an orientation before people start work. It should be an open space where people are free to ask questions and have discussions around matters like microaggression. This makes the identification process easier," she added.
Also Read| NEET PG 2021: Over 400 aspirants allege discrepancies in NEET result; NBE denies
Another suggestion is to conduct periodic surveys because a lot of people do not find it easy to speak up especially when they are under-represented in the workplace.
"This periodic survey can include questions on how safe you feel at work which not just includes sexual harassment but also caste-based discrimination," said Yadav. "It is important that [sensitising people] should not become the burden of the marginalised groups. Often, people tend to ask Bahujan to tell them about what constitutes caste discrimination. If you have discussions that involve watching movies, documentaries, and reading then this problem of identification resolves easily," she elaborated.
COVID-19 and Work-from-home
The limitations of the work-from-home model have exacerbated the conditions in which the marginalised are discriminated against. The ambiguity around company policies, working hours, absence of adequate resources like personal workspace, laptops, high-speed internet are all making new hires and interns vulnerable to discrimination and exploitation.
"Working from home can be very challenging for the marginalized section who do not have enough resources like the internet, laptop etc. Discrimination can also happen in the form where you are forced to switch on the video camera when you don't have personal space to work," said Priya. "When you are working from home, employees tend to not know well the organizational policies. When you are in a physical workplace, you interact with other employees and get to know them better."
However, working from home is not an option for many. With the second wave of COVID-19 receding, companies are called employees back to work.
"Most of the field staff have started working in the field because organizations required them to. A lot of them have not been vaccinated and on top of that, they do not receive enough pay and do not enjoy privileges that permanent employees do," said Priya.
Also Read| DU Second Cut-Off 2021 Live Updates: 2nd cut-off list of Hindu, Hansraj, SRCC and other colleges soon
The work from home guidelines were drafted taking examples from personal and colleagues' experiences in the research field but Priya said these can be modified to suit the corporate sector.
"When we framed these guidelines, we were focussing on research organisations that employ a lot of field workers. When someone is hired on a long-term contract, it is easier to enforce the anti-discrimination guidelines. The field staff is more vulnerable to discrimination because they lack bargaining power. They do not have any channel to report incidents and demand action against it. Often there is fear of consequences that they may not be given work if they complain," Priya explained.
A report by the International Labour Organisation titled 'Equality At Work: Tackling The Challenges', said: "Dalits are excluded from work opportunities in the area of production, processing or sale of food items and services in the private and public sectors in India.
However, caste-based discrimination affects employees across hierarchies.
Not just in small organisations
Not just in the field of research, caste-based discrimination in multinational corporations and the most privileged educational institutes have surfaced. Last year, the California Department of Fair Employment and Housing filed a lawsuit against the tech giant Cisco on the grounds of severe discrimination against a Dalit employee by his upper-caste supervisors.
Unlike India, the US does not have a law against caste-based discrimination, so the California Government charged the corporation under the historic Civil Rights Act. Yadav says it points us to the systemic problem that requires correction.
Also Read| 'UGC must revisit curriculum, student-teacher ratio': Central University of Punjab VC
"There are so many instances, not just in India, but abroad. The Cisco discrimination case debunked the myth that caste-based discrimination does not exist in urban areas and the US. They were overlooked for promotion based on caste biases. An IIT [Indian Institute of Technology] professor resigned alleging discrimination which is yet another high-profile case in one of the most prestigious institutions our country. I think there are enough experiences in the public sector that inform us of the gravity of the situation," said Yadav.
IIT Madras teacher, Vipin P Veetil, resigned in July alleging caste-based discrimination at the humanities and social sciences department from the time he joined in March 2019. In an open letter to the education minister, Veetil alleged that the non-Brahmins had been facing oppression for years. He does, however, mention that in the case of IIT Madras, there are active processes to deal with such cases, but they need to be strengthened significantly.
"The document," Yadav elaborated, "talks about some broader themes which will apply everywhere like the deeper issue of representation of Bahujan and sensitisation of all employees."
If you want to share your experience at work, write to us at theworkplace@careers360.com. To know more about The Workplace itself, here's a handy note: Let's talk work…
---
Follow us for the latest education news on colleges and universities, admission, courses, exams, schools, research, NEP and education policies and more..
To get in touch, write to us at news@careers360.com.