CBSE Pre-Exam Counselling Sessions 2020 to Commence from February 1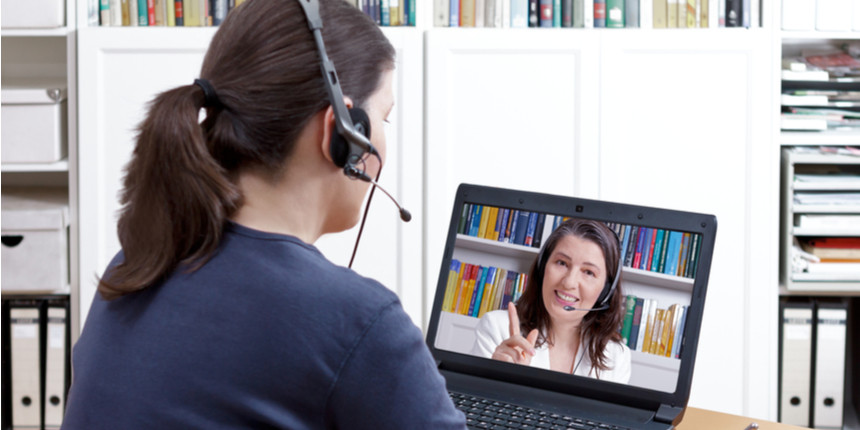 NEW DELHI, January 31: Central Board of Secondary Education (CBSE) will hold free counselling sessions for Class 10th & 12th students who are preparing for board exams in 2020. These pre-exam psychological counselling sessions will start from February 1, 2020 and will continue till March 30, 2020. This year, the total number of counsellors has been increased from 87 to 95. Students can avail of these pre-exam counselling sessions through IVRS, Live tele-counselling, Question and answer columns, Audio-Visual content and Social media. CBSE Board Exams 2020 will start from February 15, 2020.
How to Get Benefits of CBSE Pre-Exam Counselling Sessions 2020?
There are multiple modes through which students can get answers to all their questions related to board exams.
IVRS- The toll-free number- 1800 11 8004 will be activated round the clock from February 1, 2020, to cater to student's concerns related to board exams.

Live Tele Counselling- Additionally, students can connect to 95 Principals and trained counsellors through the above-mentioned toll-free number. These services will start from 8 AM in the morning and will remain active till 10 PM on all days including Sundays. These counsellors will be available in India and 9 other countries including Japan, USA, Kuwait, Qatar, Kingdom of Saudi Arabia, UAE, Nepal, Singapore, and the Sultanate of Oman.

Question/ Answer Columns- Every week major national newspapers will publish a separate question/ Answer columns containing answers to the questions asked by students. CBSE experts will answer those questions.

Audio- Visual Content- CBSE will also publish the comprehensive Audio- Visual presentation on its website under the section "Knowing Children Better". These videos are developed on different topics such as stress, depression, exam anxiety, specific learning, life skills, aggression, internet addiction and more.

Social Media- Considering the increased usage of social media like Youtube and Facebook, from 2020, this mode of reaching to masses has been included to guide students. Informative content through images, videos will be uploaded on these platform to cater maximum number of students.
Stay updated with latest Education News
More From maniprabha.singh