College Reopening News (Statewise) Live Updates: Check out When Colleges will Resume Offline Classes
Uttarakhand and Rajasthan governments have decided to reopen colleges from September 1. Check here for the latest updates on college reopening.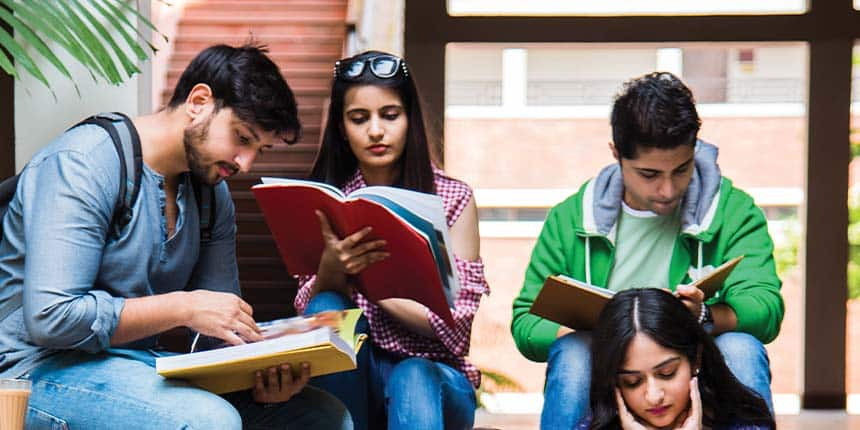 NEW DELHI: With India witnessing a significant drop in Covid-19 cases, various state governments and universities are mulling over reopening colleges. Schools and colleges have remained shut since mid-March last year owing to the pandemic situation.
Recommended: Know Your Admission Chances in DU Colleges Based on Your 12th Percentage. Click Here
College Reopening Live Updates: Check how states are preparing to resume offline classes
The Uttarakhand government has announced to reopen the colleges and start the offline classes from September 1. The government has also issued SOPs to be followed by colleges reopening in the state.
The Rajasthan government is also planning to reopen the colleges starting from September 1, as per the India Today report. While Karnataka has announced to resume the pre-university classes from August 23.
As some states are planning to reopen colleges and universities with limited capacity and COVID-19 SOPs, others have decided to resume the physical classes after the complete vaccination of the students and college staff. Some like Punjab and Chandigarh have already reopened the colleges for those students who have received at least one dose of the Covid-19 vaccine.
The University of Delhi earlier through an official notification announced to reopen the Delhi University colleges for science streams students. However, the university cancelled its move later stating that the Delhi Disaster Management Authority (DDMA) is yet to allow in-person classes on campuses.
Write to us at news@careers360.com.
Live updates
Get the latest updates and announcements about the reopening of colleges and universities in different parts of India here
Aug. 20, 2021 | 07:42 PM IST
When will college reopen in UP?
The Uttar Pradesh government began college admissions 2021 on August 5 and said that it may reopen colleges in the state in the middle of August, as per a Hindustan Times report. Uttar Pradesh Chief Minister Yogi Aditya Nath said that preparations should be made to start new sessions in all educational institutions, even while keeping in mind the Covid-19 situation, according to the report.
Aug. 20, 2021 | 06:56 PM IST
When will college reopen in Maharashtra?
Maharashtra is considering to reopen colleges and universities in the state, higher education minister Uday Samant said on August 15, as per a report from The Indian Express.
Samant said that the state universities are discussing college reopening with the district collectors, however there is a delay in the implementation of the decision due to the possibility of a third wave of COVID-19. The final decision will be taken in the next 15 days, Samant said, as per the report.
Aug. 20, 2021 | 06:25 PM IST
Uttarakhand to reopen colleges from September 1: Report
The Uttarakhand Government has issued Standard Operating Procedures (SOPs) ahead of reopening higher education institutions from September 1, as per a report from The New Indian Express. According to the report, the guidelines issued by the Uttarakhand government asked all higher education institutions to follow strict covid-19 protocols and ensure vaccination of teaching and non-teaching staff; sanitisation of college premises; social distancing; thermal scanning at entrance gates; and students wearing masks. Further, the government asked colleges to prepare a schedule to have students enter and leave colleges at different hours.
Know More About
NIRF Rank
11
Rating
3.9/5
Download Brochure