'The common man should have access to the benefits of science'
'The common man should have access to the benefits of science'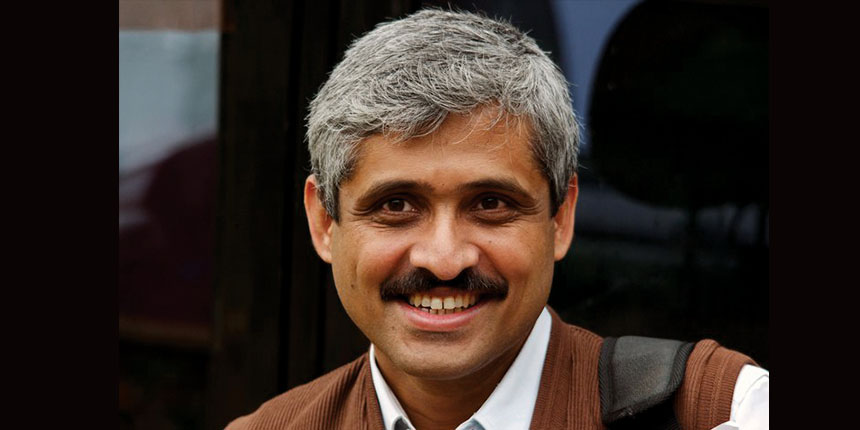 One trip was all it took. In April 2007, surgical oncologist Ravi Kannan, his wife and daughter visited Silchar, Assam. "While I took rounds of the hospital, my wife mingled with the community and we were convinced, the people here need me," said Kannan, now director of the trust-run Cachar Cancer Hospital and Research Centre (CCHRC) in Silchar. Before moving to Assam, Kannan spent 15 years at the Adyar Cancer Institute, near Chennai. While there, he would often see Chinmoy Choudhury, then director and now chairperson of CCHRD, bring patients from Assam and neighbouring states to Chennai for treatment. "Many a time he spoke about the cancer care hospital in Cachar and that it will be nice if I can go there," said Kannan. His family moved and their parents followed. Selected for the Padma Shri in January, he spoke to Careers360.
Q. When did you decide you wanted to be a doctor?
A. I became a doctor because of my mother. Her only dream for me was that I should become a doctor. So, I had no other thoughts. As a child, I was an introvert. And I don't know how and when it changed because I used to be afraid of my own shadow. I would prefer to be on my own. But now I connect with many of my classmates, schoolmates and we are all very good friends.
Q. Why oncology?
A. More than 50 percent of any general surgical classes will be on cancer-related work, colon cancer, breast cancer, stomach cancer and so on. So, during my MS, I decided that I will go for cancer surgery.
Q. From Chennai to remote Barak Valley, how did you adjust?
A. Since I studied in Kendriya Vidyalayas, Hindi was never a problem for me and Bangla, the local Sylheti, a lot of it I find similar. Settling down here was never an issue because it is a hospital and the lives of doctors revolve around hospitals. Professional life, social life, everything starts and ends with hospitals. For my family, it was a different ball game. But the people here are so good to us. We will complete 14 years here in a few days and we have never felt like we have come from a different place. That is the beauty of the country.
Q. What challenges did you face?
A. We came here without a plan and needed to handle several issues in the hospital to improve patient care. Even those working here were living hand-to-mouth. We got funds from individual donors. Employees of the trust went door to door collecting and no amount was too small or refused. Even a Rs 10 donation went into creating infrastructure or treatment. There were gardeners, carpenters, electricians, cleaners who contributed to the cause for free. Initially, we faced numerous problems. But there's no problem on earth that doesn't have a solution. You just have to discuss and take everybody along. There is a lot of strength in teamwork. Somehow we sailed through even when we did not know where the next salary was coming from. We did not have anything to fall back on but somehow our monthly salary would arrive.
So, I say the Padma award is for the whole team at the hospital – each and every member is a hero – and then the society that started the hospital, those who had envisioned a hospital like this and had the courage to start. The award also goes to the community. So many of them have helped us in many ways, small and big.
Q. You are best known for bringing cancer care closer to patients. How did you do it?
A. Patients find it very difficult to travel. Travel is tough and it is expensive also. Most of the time transport is not available. Through a project of the Centre for Development of Advanced Computing, we started two satellite clinics in Karimganj and Hailakandi districts. The project ended long ago, but the clinics that we set up continue. We do a lot of home visits. Earlier, somebody from the hospital would travel 150 kms to Charaibari to see one patient and come back, and that would take the whole day, a lot of effort, a lot of expense. But we had to do it because the patient has to be taken care of. Since we started the satellite clinic, all the palliative and home care for Karimganj happens from Karimganj. And all the palliative and home care for Hailakandi is managed from Lala town. Following that we have now opened satellite clinics in Dima Hasao in Halflong district, Dharmanagar in Cachar and Jiribam, Manipur.
Q. What is your goal now?
A. My long-term goal is a one-stop cancer centre for the local community. People in the Barak Valley and adjoining areas should have access to a cancer centre. People should be treated within around 100 to 150 km. from home. If a cancer centre is far away, they miss treatment regularly. And then hundreds of issues crop up during treatment. Cancer treatment takes a long time and follow-up is for a lifetime. Compared to a five-star hospital in Mumbai or a metro, a no-star hospital near home is a far better option because doctors are available and the hospital is available in case of any emergency. We should be able to treat, educate and provide care here. Cancer should be treated nearer home. The common man should have access to the benefits of science. If that does not happen, then there is no value.
There is a common myth that cancer is death, that it is not curable. The truth is, if detected early, it is absolutely curable. Even diabetes is incurable; hypertension is incurable. If not treated properly, diabetes and hypertension kill. But patients are afraid of cancer and not of diabetes or hypertension. Untreated infection is the major cause of cancer. And it is mandatory for cancer patients to go for follow up treatment.
Q. What would you like to tell aspiring doctors?
A. The number of doctors is increasing, but we need a lot more of them, and I would like to tell the students that medicine is a wonderful profession to enter. It is not a trade to be learnt but a profession to be entered, and it is a very fulfilling profession.
Also Read:
Write to us at news@careers360.com.


Stay updated with latest Education News
More From Pritha Roy Choudhury