COVID 19: IIT Bhubaneswar completes exams online for final year students
COVID 19: IIT Bhubaneswar completes exams online for final year students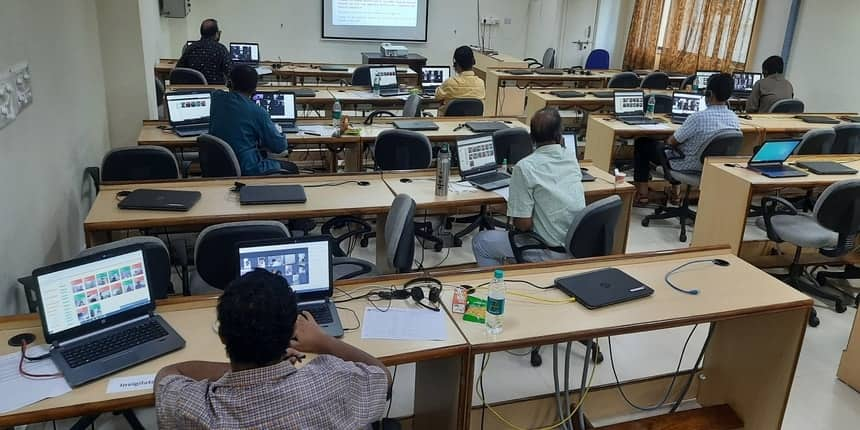 INTRO: Amid the COVID-19 pandemic, Indian Institute of Technology, Bhubaneswar or IIT Bhubaneswar, completed the end semester examinations for the final students in online mode on Wednesday.
In all 526 students from undergraduate, postgraduate, and PhD programs had registered for the final semester examination. There was 100 percent participation of those who had registered for the exam.
Raja Kumar, the director of the institute said: "Though the institute scheduled two examinations to facilitate the students acquire facilities in case they do not have, all (100%) of them have availed the first opportunity and could take the exams successfully."
Online exams
IIT Bhubaneswar had created a new system in which conventional examinations can be conducted online with invigilation in virtual mode.
The institute adopted the same technique to conduct the online examination for its final semester students
The system was conceived by R V Raja Kumar, and the system developed by Barathram, chairman of Computer and IT Services Cell (CITSC) and Chandra Vadde the programmer.
Changes in exams
The only change that this examination witnessed is that it was reduced to two hours instead of the usual three and accordingly the weightage changed to 40 percent from the usual 50 percent.
"This was done as recommended by our senate,"said P R Sahu, dean academics, IIT Bhubaneswar.
The team claims that the inspiration for creating this innovation came from Prime Minister Narendra Modi who called for converting the pandemic crisis into an opportunity.
Also Read:
Write to us at news@careers360.com.

More From Team Careers360