DU's online exams against equality: National Federation of Blind
DU's online exams against equality: National Federation of Blind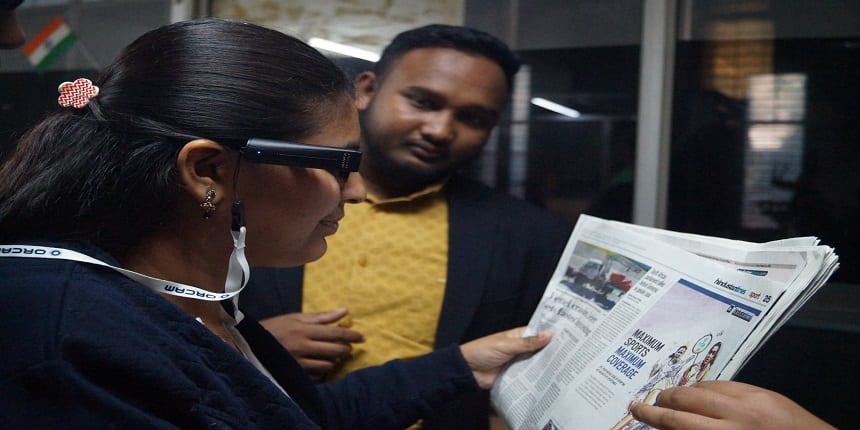 NEW DELHI:The National Federation of Blind has declared Delhi University's (DU) Open Book Examination (OBE) scheme "against the principle of equality". The federation has demanded that the visually-challenged students of the university should be promoted based on their past performance and have moved Delhi High Court on that. DU announced online open book exams for final-year students on May 14 and its decision has been widely resisted by students and teachers. Disabled students have already been struggling with online classes and despite DU's issuing separate guidelines on open book exams for them, NFB has joined the chorus of protesters against open book exams.

The association has termed the decision of the university "insensitive" toward the visually challenged. A statement issued by the federation says: "The conduct of the exams through this mode by Delhi University has also completely ignored the fact that the blind and some other students would need a scribe to write their exam who will not be available in present scenario both because of the fear of life and adherence to social distancing norms.
Moved Delhi High Court against online exams
The federation has also filed a writ petition in Delhi High Court demanding that the visually impaired students be promoted to the next class based on their performance in the previous semester. S K Rungta general secretary, National Federation of the Blind said that the visually challenged students will not be able to participate in the OBE announced by the university.

In the view of COVID-19 pandemic, Delhi University has cancelled exams for all students of intermediate year/semester, it has announced to conduct OBE in July for final year students.

Some of the students also left for their homes located in remote rural areas during the semester break, prior to the nationwide lockdown announced in the country on March 24.
As per the federation, these visually impaired students did not take the books and reading materials which they could use in the proposed open book examination. Rungta said that they also do not have necessary devices with them nor required infrastructure for the exam.

The federation has also suggested that university can conduct the offline OBE examination of students after reopening of colleges in the ration of 50 per cent marks for performance in the examination and 50 per cent based on the internal assessment which would fit the University Grants Commission's, or UGC, recommended guidelines.
Also read:
Write to us at news@careers360.com.
More From Team Careers360