Samagra Shiksha Abhiyan 2.0 gets Rs 3 lakh crore budget till 2026
Samagra Shiksha Abhiyan 2.0 gets Rs 3 lakh crore budget till 2026
The SSA will now include elements of the NEP 2020.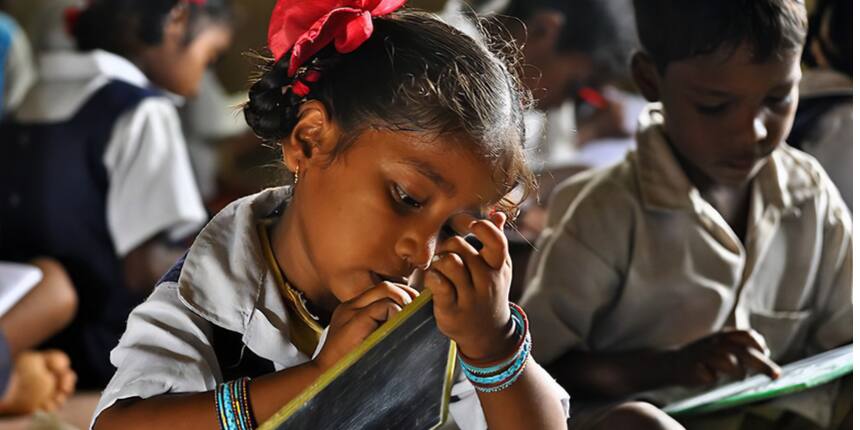 NEW DELHI: Education minister Dharmendra Pradhan announced on Wednesday that the Union Cabinet has decided Samagra Shiksha Abhiyan (SSA) will get close to Rs 3 lakh crore over the next five years.
The new SSA scheme, which has been updated as SSA 2.0, has been extended till March, 2026 and now includes sections from the National Education Policy 2020 such as formalzing pre-school institutions such as anganwadis, travel allowance for students, and support for out-of-school children.
Education minister Dharmendra Pradhan said: "With Financial outlay of Rs.2,94,283.04 crore the scheme will provide access to quality education with an equitable and inclusive classroom environment."
The minister also said that the scheme will also have elements of the National Education Policy (NEP) 2020 added to it. Schemes such as the basic numeracy and literacy scheme, NIPUN, and the teacher training programme, NISHTHA, will be added to SSA 2.0.
The education minister also said that pre-schools, anganwadis and bal vatikas will be included under SSA 2.0 as mentioned in the NEP 2020. Provision for master trainers for training of Anganwadi workers and in-service teacher training have been included in SSA 2.0.
The ministry of education said that a provision of Rs 500 per child will be given for teaching learning materials for the pre-primary section.
Dharmendra Pradhan also said that, under SSA 2.0, a commute allowance will be provided for students in far-flung areas as incentives to attend schools.
For out of school children at 16 to 19 years of age, support will be provided to SC, ST, disabled children, upto Rs 2000 per child per grade to complete their secondary/senior secondary levels through NIOS/SOS, the ministry said in a statement..
Under SSA 2.0, allowance for divyang girl students has been increased from Rs 3,000 to Rs 5,000 per month. Funds for Rani Laxmibai Atma Raksha Prashikshan for self-defence training will be increased to Rs 5,000 crores from 3,000 crores.
For child safety, additional funds will be provided to the State Commission For Protection Of Child Rights (SCPCR) of each state under the SSA 2.0.
Write to us at news@careers360.com.
More From Team Careers360