Will Odisha's 15% quota for government students in BTech, MBBS help?
Will Odisha's 15% quota for government students in BTech, MBBS help?
Odisha has introduced a 15 percent quota for government school students in engineering and medical colleges. Will it help?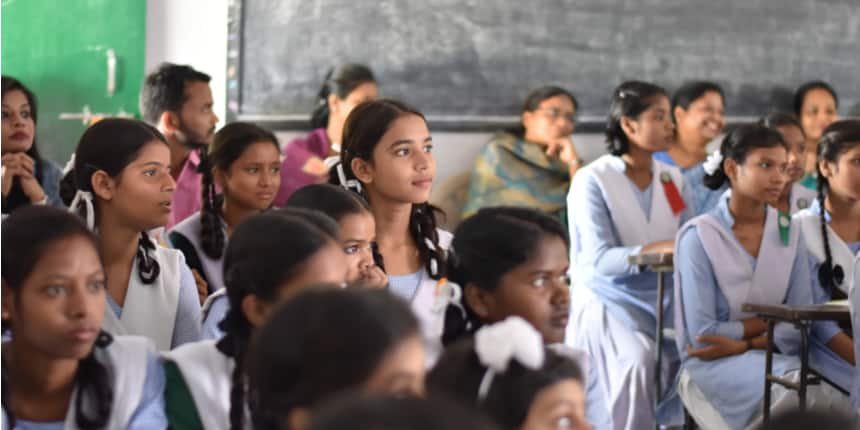 NEW DELHI: The Odisha Government's decision to reserve 15 percent seats in state-run medical and engineering colleges has drawn mixed reactions from educationists in the state.
Some see it as the Naveen Patnaik- led government's effort to appease citizens upset by the merger of over 8,000 government schools -- a decision that was initially revoked by a single-judge bench of the Orissa High Court before a two-judge bench later stayed the order.
Others feel the decision provides some hope for a "neglected section" of students.
However, most agreed that it will do little to solve the systemic problems plaguing government schools – the lack of teachers and infrastructure, dormant teacher-training institutions, and problems with placing teachers in remote areas.
Also Read |Over 33% of SC, ST, OBC students drop out in Class 10: UDISE+ Report

In March 2021, Odisha government discovered a grave mismatch between the proportion of the state's children attending government schools and the percentage of government school students in state-run engineering and medical colleges.
The study, conducted by a "high-power committee", found that while 86 percent Odisha children attend government schools, only 21 percent seats in engineering colleges and 23 percent in medicine have gone to government school students.
Narrowing the gap between these figures was the rationale cited for the 15 percent government school quota. Patnaik told the Legislative Assembly that the decision was to help government school students who lack access to private coaching centres.
'No demand for reservation'
For some activists, the decision was a result of the criticism the government received for merging more than 8,000 schools across Odisha.
Activists and opposition parties agreed that mergers would place students far from schools and cause them to drop out, especially in the tribal belts of Odisha.
"There were no demands for this reservation. The government is closing down schools. There was a big hue and cry at the Legislative Assembly. The government did it to create an image that they are not against public schools," said Anil Pradhan, convenor, Odisha Right to Education Forum.
As a result, the government resorted to populist measures, activists com- plained. On May 5, a month after the reservations were announced, the Orissa High Court, adjudicating over 170 writ petitions, quashed the government order for school mergers. However, this order was later stayed by the court. The matter is still pending.
School infrastructure
Academics agree that there is an urgent need to improve government schools.
"If you look at the standard of education, it is pathetic. We have single- teacher schools, schools without infrastructure, we have schools without classrooms. We don't have electricity in more than 40,000 schools," said Pradhan.
"Logistically there are a lot of issues, there's a lack of laboratories, teachers," added Pritish Acharya of the Regional Institute of Education, Bhubaneswar. "Even if teachers are there, you find that science teachers are not there or not in adequate numbers. Schools that do not have the proper facilities will be at a disadvantage with this policy."
The shortage of teachers is felt most in the hard-to-reach areas of Odisha where there are many single-teacher schools.
Activists said that even if the pupil to teacher ratio meets regulations overall, the average figure masks the reality of schools, especially those in rural and tribal areas. In the winter session of 2019-2020, education minister Ramesh Pokhriyal 'Nishank' told Parliament that there are 4,410 teaching vacancies in elementary schools and 8,515 vacancies in secondary schools in Odisha.
Also Read |UGC history syllabus political, shoddy, unhistorical: JNU's Najaf Haider

Teachers' training, posting Another area of concern is teacher training. From 2019, the National Council for Teacher Education (NCTE), the apex body for teacher training, had withdrawn recognition for 25 teacher training centres in Odisha for not having enough teachers.
"For the past two years NCTE has not allowed many government teacher training centres to continue training. Some of them have been allowed to continue training teachers for primary and higher secondary schools from this year but not all," said Acharya.
Unlike other states, Odisha does not have private training institutes and has been unable to fill posts in the public ones. Moreover, teachers who are recruited to the rural and tribal belts of Odisha are not keen on going there.
"The teachers who are recruited into the interiors do not want to go there and even if they go they opt to commute from the urban areas. It creates an impact in the teaching-learning atmosphere when the teachers don't come on time and then leave early. The school is left feeling orphaned," said Acharya.
Pradhan said that a major reason for teachers not preferring schools in the rural and tribal areas is because of the additional expenses that the teachers have to incur.
"For rural tribal areas there should be some incentive for teachers and the government should ensure accountability. Most tribal people live in the hilly areas which are very difficult for people to access. They have to cross villages, riv- ers and forests," said Pradhan.
Question of quality
"I think most of the government schools are demoralised because they have no teachers and with the privatization of education there is no incentive to go to these schools," said Jatindra Kumar Nayak, professor of Utkal University Bhubaneswar.
"Until government schools get the attention that they deserve, if some of the students get into engineering or medical which are very coveted, it is good. At least this gives some hope to students."
However, activists believe that even the 15 percent reservation will only benefit those from relatively better- home families.
"With the 15% reservation, students who cannot afford coaching and tuition will not be able to get in," said Acharya. "The school syllabus should make them capable of attending engineering schools. They can extra facilities like coaching at the school itself."
So far, the engineering colleges have had limited experience with teaching students from ordinary government schools affiliated to the state-board and questions are being raised about such students being able to cope once they join.
"It actually depends on the type of school they come from. Mostly students from government schools are from Adarsh Vidyalayas [model schools] or from CBSE [Central Board of Secondary Education] schools. They tend to do well," said PC Rath, principal of Utkalmani Gopabandhu Institute of Engineering in Rourkela, Odisha.
"Maybe students from the rural areas who are from schools that do not have the proper facilities may find it difficult. But it actually depends on the schools and the interest [levels] of students," Rath said.
English-medium Adarsh Schools have received special attention and funds – an approach to reform criticised by educationists because such schools are favoured disproportionately, often at the cost of schools that teach in Odia, Tamil, Telugu and tribal languages.
"These are schools for the elite. For 10,000 students they have English- medium schools and they get most of the funds," said Nayak. "Why aren't the best government schools improved rather than creating 100 new schools? There is policy confusion, cynicism, or perhaps a plan to undermine the government school systems. One doesn't know."
Odisha has made many attempts at education reform and quality improvement. IN 2017, it launched the MO School Abhiyan with the aim of marshalling alumni contributions to develop schools.
This meant little for rural and tribal areas which did not have wealthy alumni.
Further, Nayak pointed out that the question of quality does not arise in the case of quotas like the NRI quota.
"For instance, think of the NRI quota just because they have money they can study in an engineering college. We don't unduly worry about quality there," said Nayak.
"Arrangements can be made for (providing] private coaching for (government school students]. Students don't do well because schools are good in India but because their parents spend money on private coaching."
Write to us at news@careers360.com.