Fresher In a Metro: 'My father allowed me to leave on 2 conditions'
Fresher In a Metro: 'My father allowed me to leave on 2 conditions'
From fearing discrimination in a new city, this engineer became a yardstick for performance at work, receiving an appraisal within the first 6 months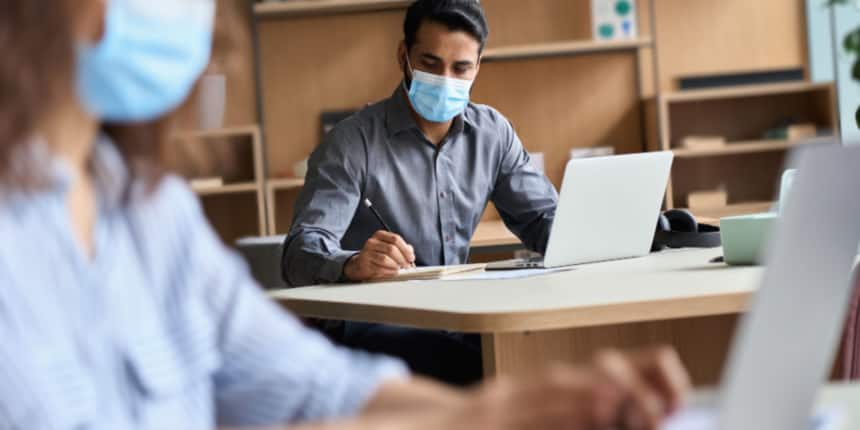 NEW DELHI: Although I had a clear career path in front of me, my ambitions took me on a different journey altogether.
4 min read
Mar 05, 2022
In a family of five, my father and elder brother are both in the piping design industry, a core engineering field. Soon after graduating, I was sent to Mumbai to pursue a diploma in this core technical field. This field involves developing efficient piping processes, mainly in industrial plants. The technicality of this course failed to attract me. I am a BTech graduate but I was always interested in the business and management side of things.
In 2020, the pandemic lockdown brought all of us together under one roof and really close to each other. With nothing to do at home, I decided to start a business with some help from my younger brother.
I decided to sell custom-made laminated phone and laptop back covers on social media with my own savings. I ran this business for more than one year in both offline and online modes. While the business was not a total bust, I still yearned to work in a corporate environment. I wanted to learn more.
Also Read| First Job In A Metro: 'Nothing could have prepared me for Delhi'
Corporate Job
That is when I received an offer for a procurement operations job in a healthcare start-up located in Gurugram [or, Gurgaon]. I was beyond excited but it was not entirely good news at home. When I told them that I have landed a job in Gurugram, their first reaction was to not let me go.
Coming from a minority community, in current circumstances, it takes a lot more than just passion to go ahead in career and move to a completely different city. Even though I have stayed away from family before, my father was reluctant to send me to a city like Gurugram.
Right when I was to join the office, news broke about a group of people who disrupted namaz [prayer] offerings in a public place at Gurugram. My father had been watching news over the years and like everyone else, he has been witnessing how minority communities are being portrayed in the media. When you see daily news turning against your community, it is hard for any family to let go of their son all by himself.
Also Read|'To affirm constitutional politics': What are DU prof Ratan Lal's posts on YouTube about?
The city life, already with its challenges, brought an added problem of dealing with a looming threat. While I was concerned about this threat, it was not bigger than my willpower to go and work in the corporate world. I had to convince them with all my heart.
It was a tough decision but finally, my father allowed me to leave on two conditions. Firstly, I was not allowed to stay in an independent flat but in a paying guest facility or a hostel close to a hospital and police station. These accommodations come with some semblance of security. Second, I had to stay without a roommate. These conditions will tell you how my family dreaded my relocation. There are not many Muslims who live in this part of Gurugram. The mindset of local people is a little off-putting.
I was grateful for the opportunity and my father understood what it meant for me. I moved to Gurugram in October 2021.
Struggling from day one
Procurement operations are something I had no experience in. My job interview was entirely based on my experience of running a small start-up. From day one, my task was cut out for me.
Initially, I had some apprehensions but when you enter the building of the office, your sole identity is your work. With limited knowledge about the field, the workload was overwhelming in the beginning.
Since I have never worked in a company before, I was still stumbling and learning, one day at a time. Office politics, gossip, and sometimes betrayal are some of the negative aspects of a corporate job.
Also Read| IIT Patna CSE team working on curbing hate speech online. First stop: Twitter
In addition to this, I was not able to keep up with the tasks assigned and often got scolded for forgetting tasks. I was not able to prioritise tasks to execute and I was struggling to memorize new processes. Every day we are assigned new processes that run for 10-12 days. Each day, the task is different from the previous day's. My seniors have been very supportive but they could only help in explaining the tasks, how to do it was entirely on me. The corporate world is not perfect but that does not mean it lacks merits.
After several days of failing, one way or the other, at my job, I came up with a personal tracker where I could keep a check on what has to be done priority-wise. This tracker, too, was developed by trial and error. For instance, if a job is to last 15 days, the tracker will schedule tasks that must be done by the fifth day, the tenth day, and then the final stage. If a task is incomplete, the tracker will highlight it.
Also Read| AICTE panel caps annual BTech fee at Rs 1.89 lakh; MBA fee at Rs 1.95 lakh
The struggle was not in vain. Six months into the job, I was given an appraisal. The general manager also told me that from that point, I would be the yardstick to assess the work done by a fresher in the company.
If I had stayed home fearing the consequences of moving away, I would have not been able to explore the corporate sector. Coming to Gurugram has also given me tremendous exposure that is extremely important for the field I want to build my career. I want to pursue a course in management and never look back.
The author is a fresher working in a healthcare start-up in Gurugram. He hails from Asansol, West Bengal.
As told to R. Radhika
---
Follow us for the latest education news on colleges and universities, admission, courses, exams, schools, research, NEP and education policies and more..
To get in touch, write to us at news@careers360.com.
More From Team Careers360